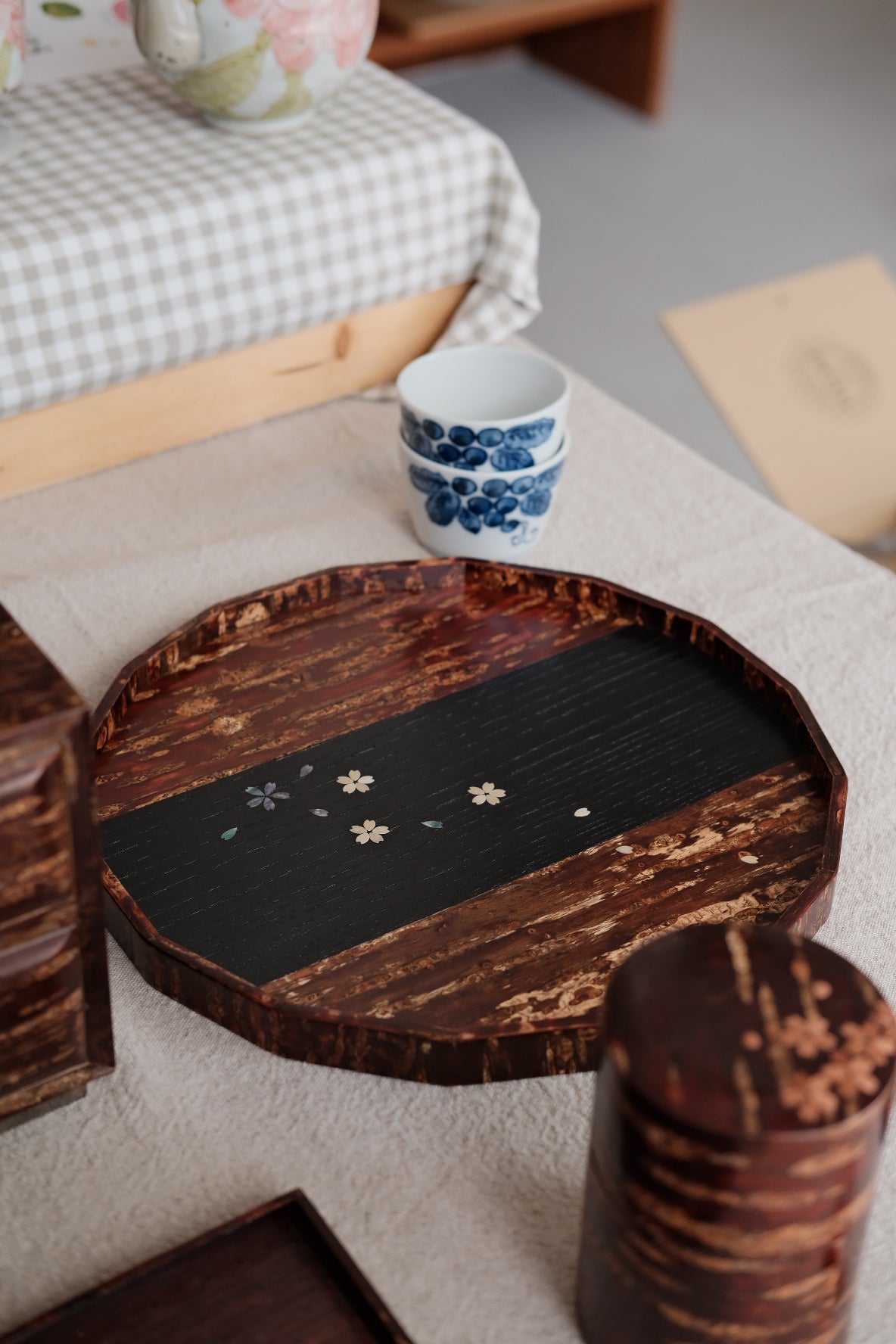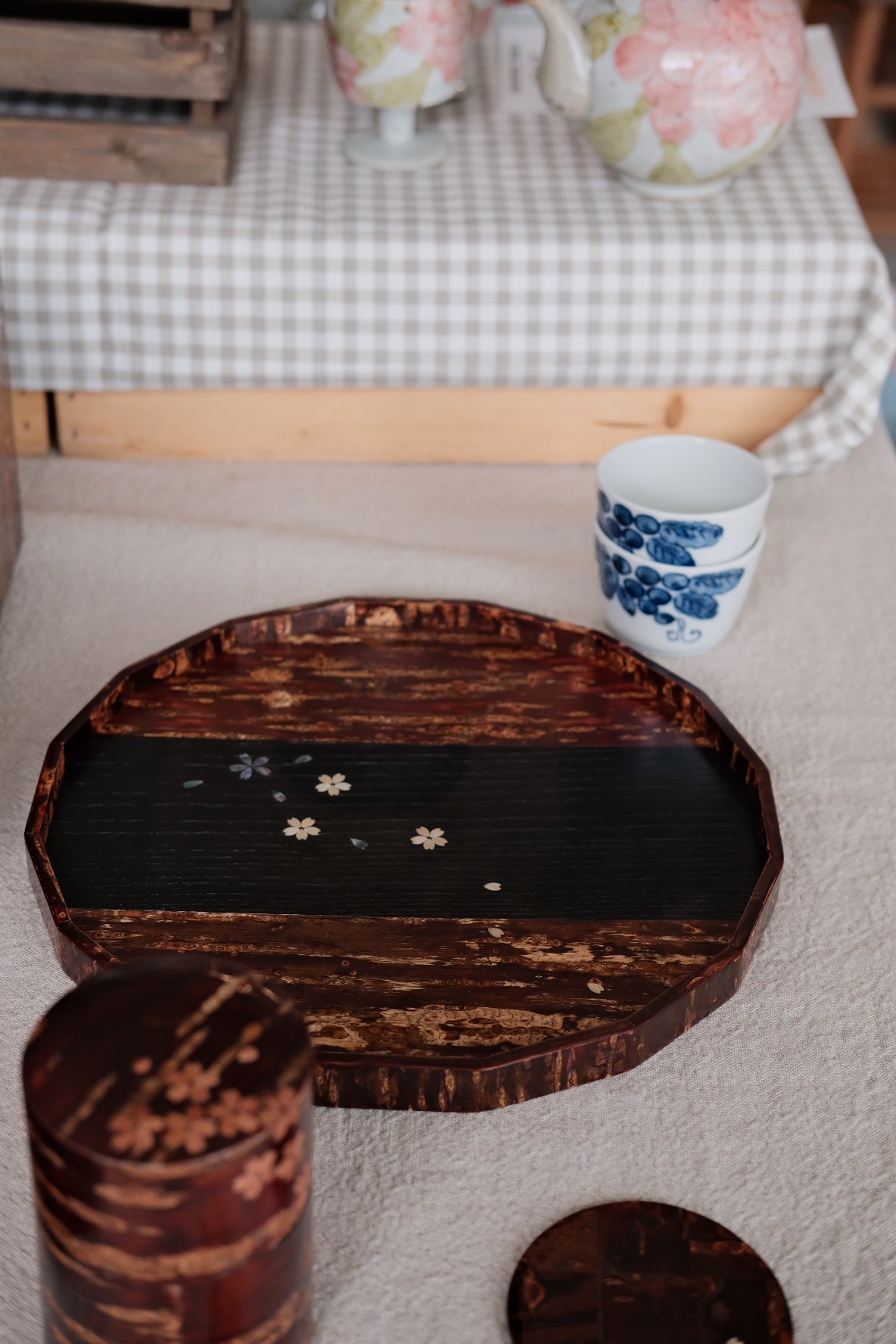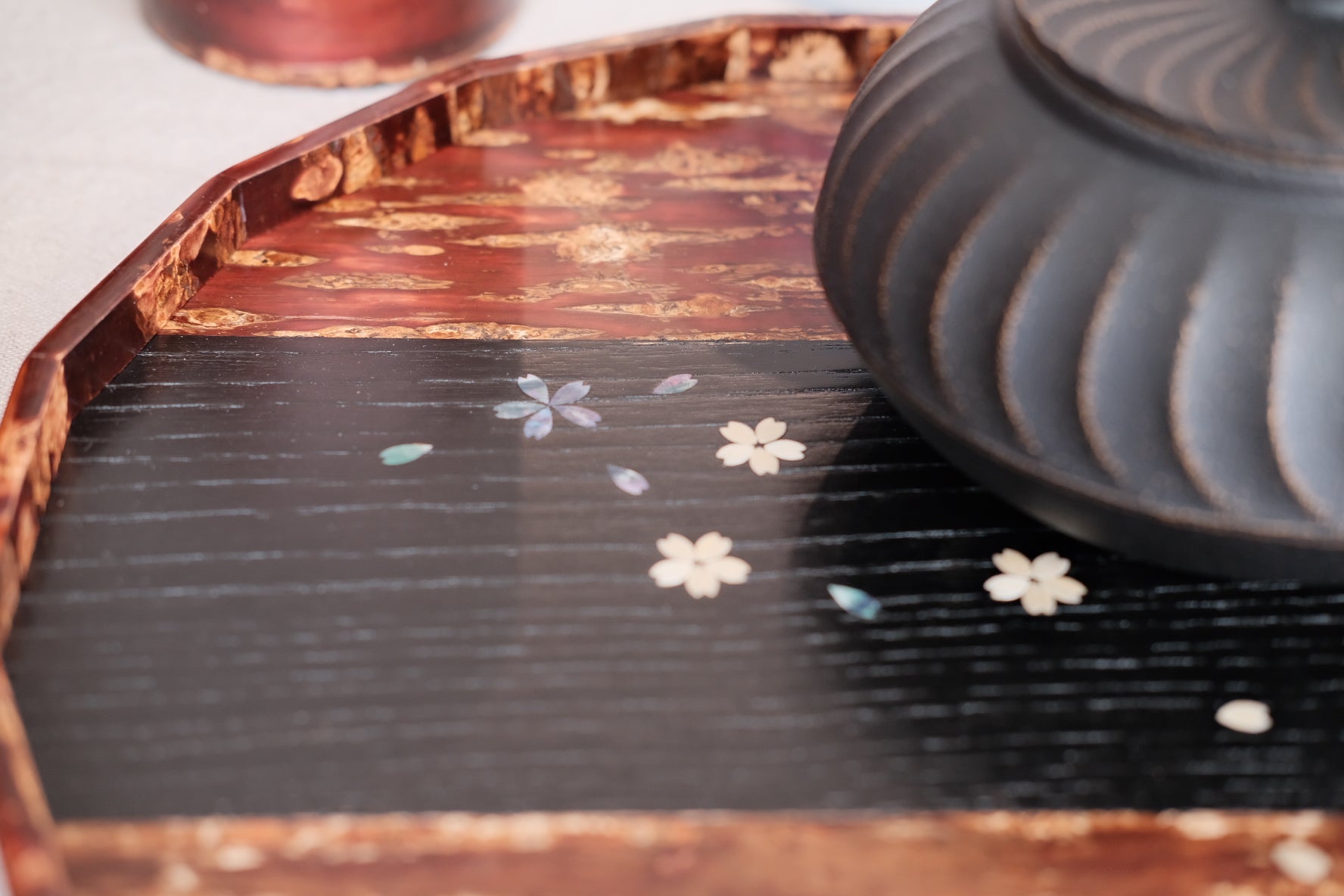 Yatsuyanagi Shell Inlay Sakura Akita Cherry Bark Work Hexadecagon Tray
Size: 30xh2.3cm
Please kindly note that the estimated lead time for product pre-order is around 2 months. However, it is possible that the delivery time may be advanced or delayed due to the actual situation of the supplier. Once the products arrive, we will arrange for delivery or shipment within 1-2 business days. Thank you for your understanding and patience in this matter.
This circular tea tray by Yatsuyanagi is made from cherry bark work sourced from Akita Prefecture and adorned with a cherry blossom motif crafted from shell-inlay and wood bark.
The glossy brown cherry bark and red wood with visible grain make for a stylish and sophisticated appearance, perfect for tea or drink time. The back side has a rough coating to prevent slipping, and with a diameter of 27cm (10.6in), it is ideal for serving a tea or drink set for two people.
The cherry trees used for Akita cherry bark work are mainly wild cherry trees from the Tohoku region, known for their resilience and beauty in harsh climates.
The cherry bark is carefully peeled off the trunk and left to dry in the shade for one to two years to remove excess moisture. Yatsuyanagi is dedicated to preserving sustainable nature and promoting co-existence and co-prosperity between nature and traditional crafts, even planting wild cherry trees on unused land.
Since 1876, Yatsuyanagi has manufactured and sold wild cherry bark work for generations in Kakunodate, Senboku City, Akita Prefecture, a place renowned for its natural beauty. They are committed to producing daily life tools with high technology passed down through the generations, imbuing each product with heart and soul for both ease of use and aesthetic appeal.
Canada Free Shipping Over $150
Share