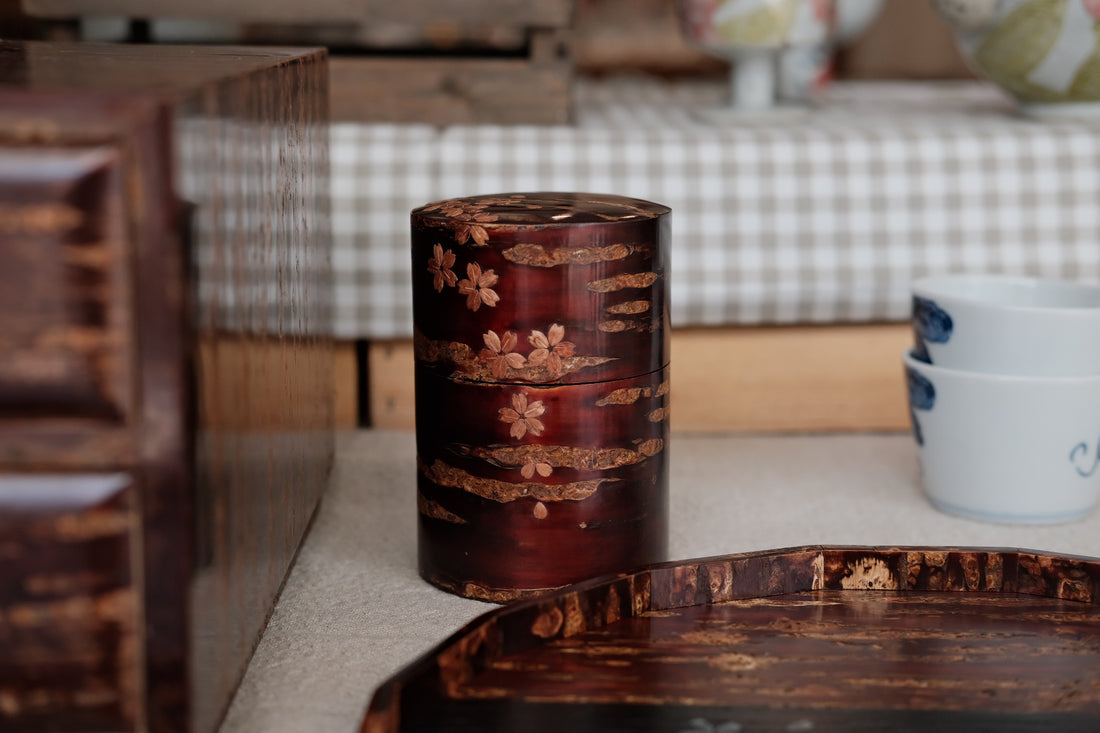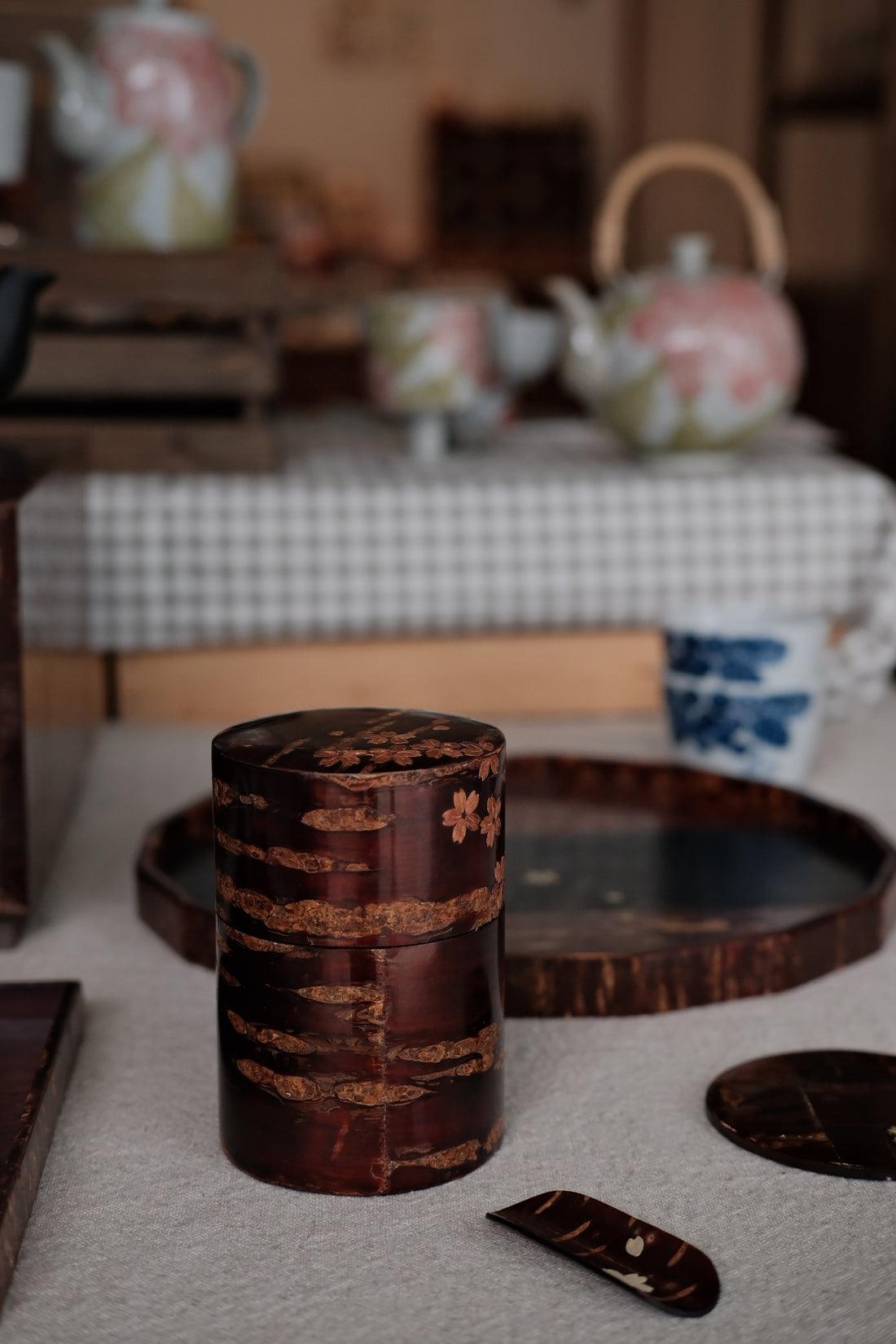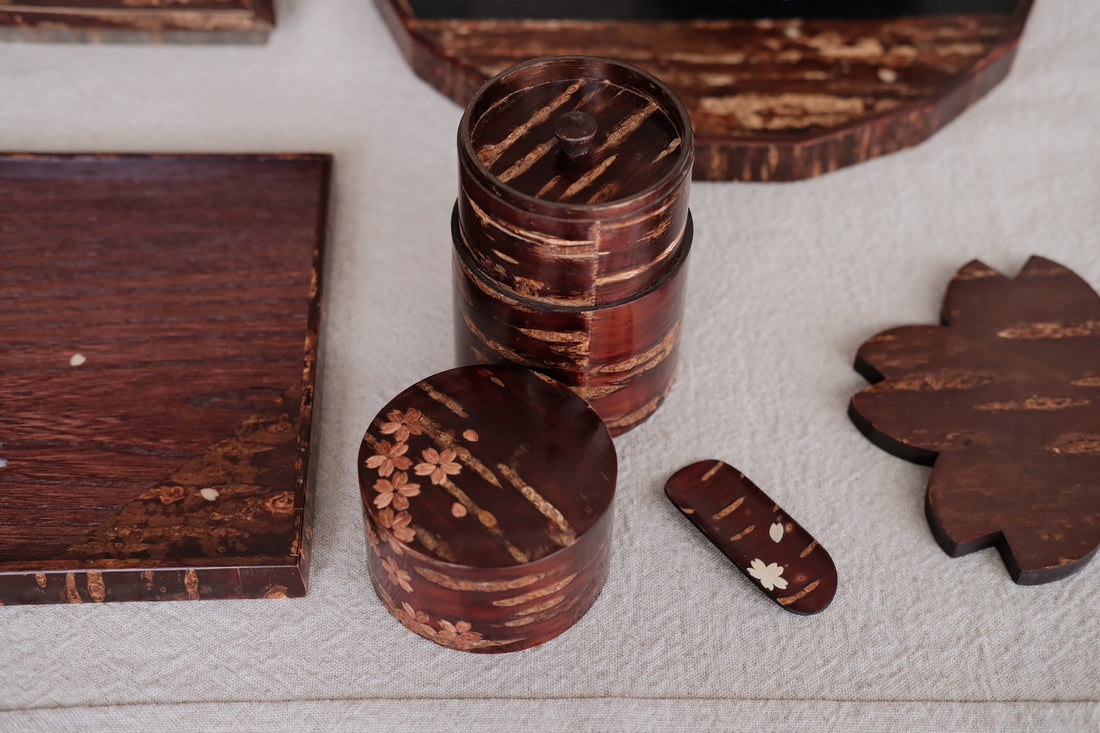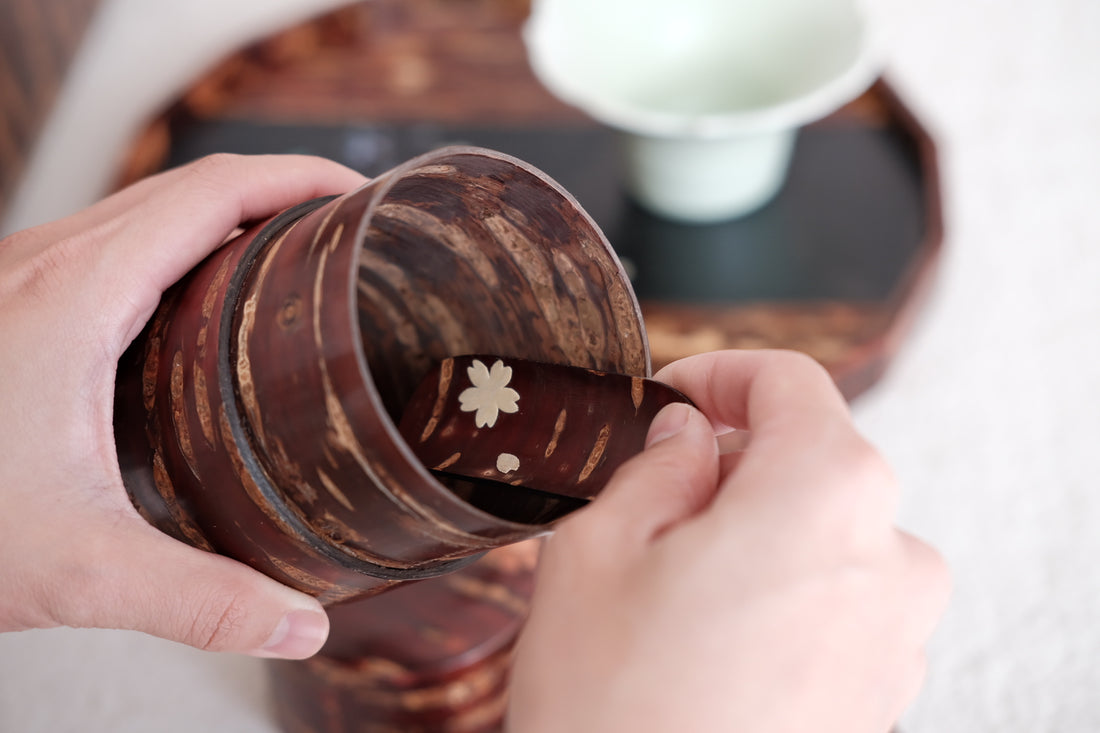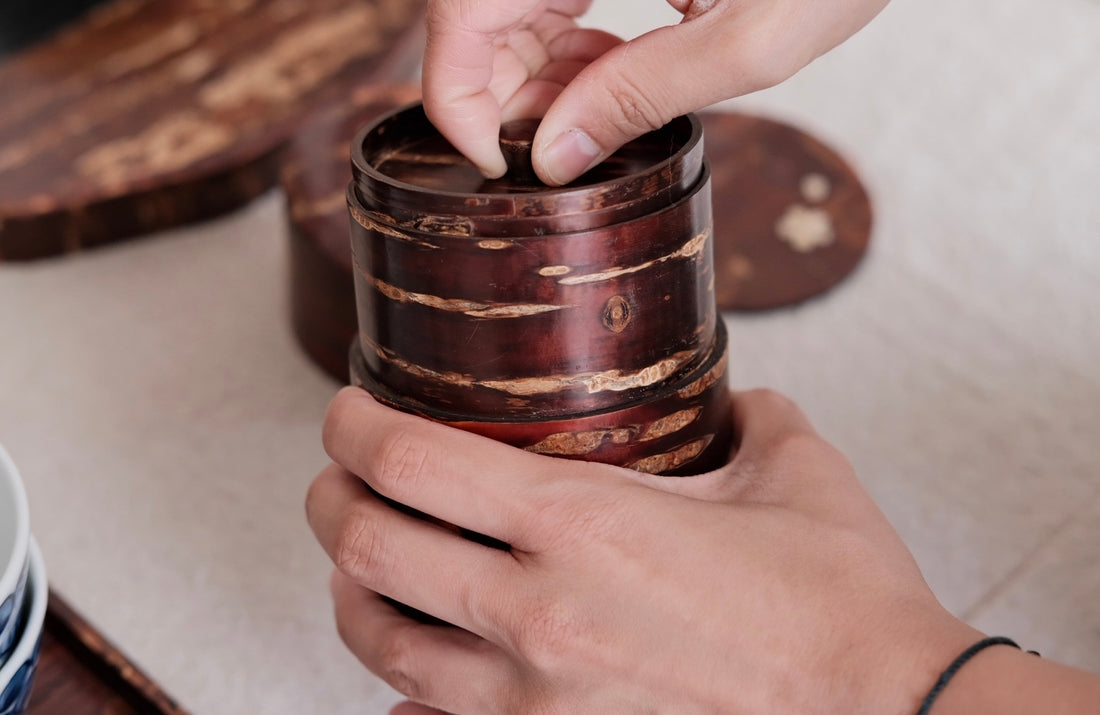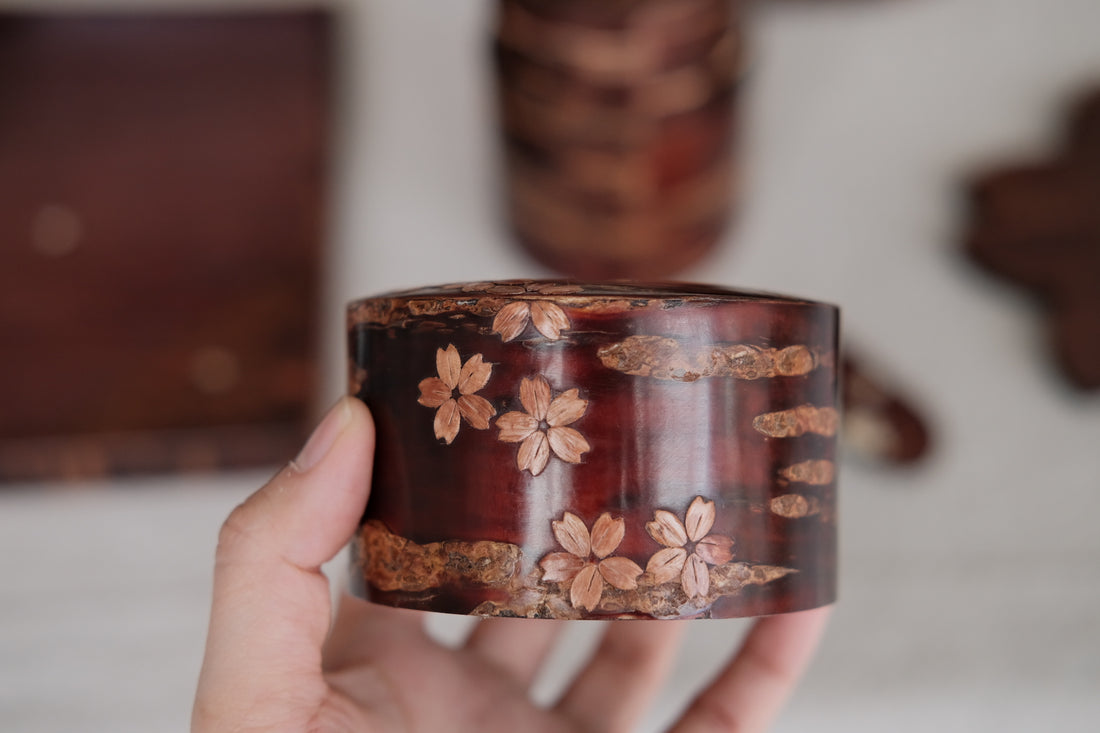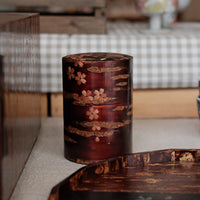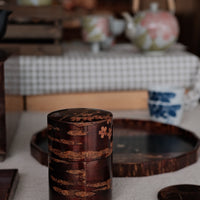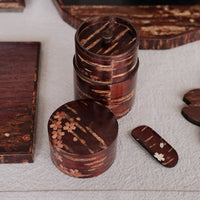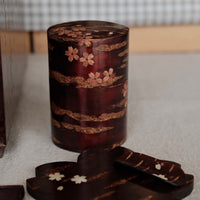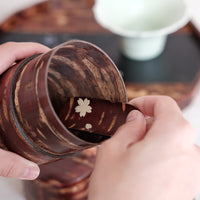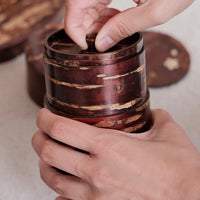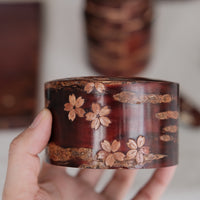 Yatsuyanagi Inlay Falling Sakura Akita Cherry Bark Work Tea Canister
Size: d8.3xh12cm
Capacity: 150g 
Material: Wood - Akita Cherry Bark Work
Please kindly note that the estimated lead time for product pre-order is around 2 months. However, it is possible that the delivery time may be advanced or delayed due to the actual situation of the supplier. Once the products arrive, we will arrange for delivery or shipment within 1-2 business days. Thank you for your understanding and patience in this matter.
Yatsuyanagi's tea canister features a beautiful cherry blossom motif inlaid with shell accents on its glossy brown surface made of cherry bark from Akita Prefecture. The inside of the canister is also made of cherry bark, utilizing traditional techniques.
Wild cherry bark possesses moisture-regulating and antibacterial properties that help maintain the freshness and flavor of the tea leaves stored inside.
The wild cherry trees used in Akita cherry bark work are primarily sourced from the Tohoku region, where they grow in harsh conditions, resulting in their renowned durability and beauty.
Yatsuyanagi carefully peels the cherry bark from the tree trunk and allows it to dry in the shade for one to two years to remove any excess moisture. The company is dedicated to preserving the sustainable nature and co-existence of traditional crafts and nature, actively planting wild cherry trees in fallow land.
Located in Kakunodate, Senboku City, Akita Prefecture, Yatsuyanagi has been crafting and selling wild cherry bark products since 1876. They combine their inherited craftsmanship with advanced technology to create beautiful and functional daily tools, each made with care and attention to detail.