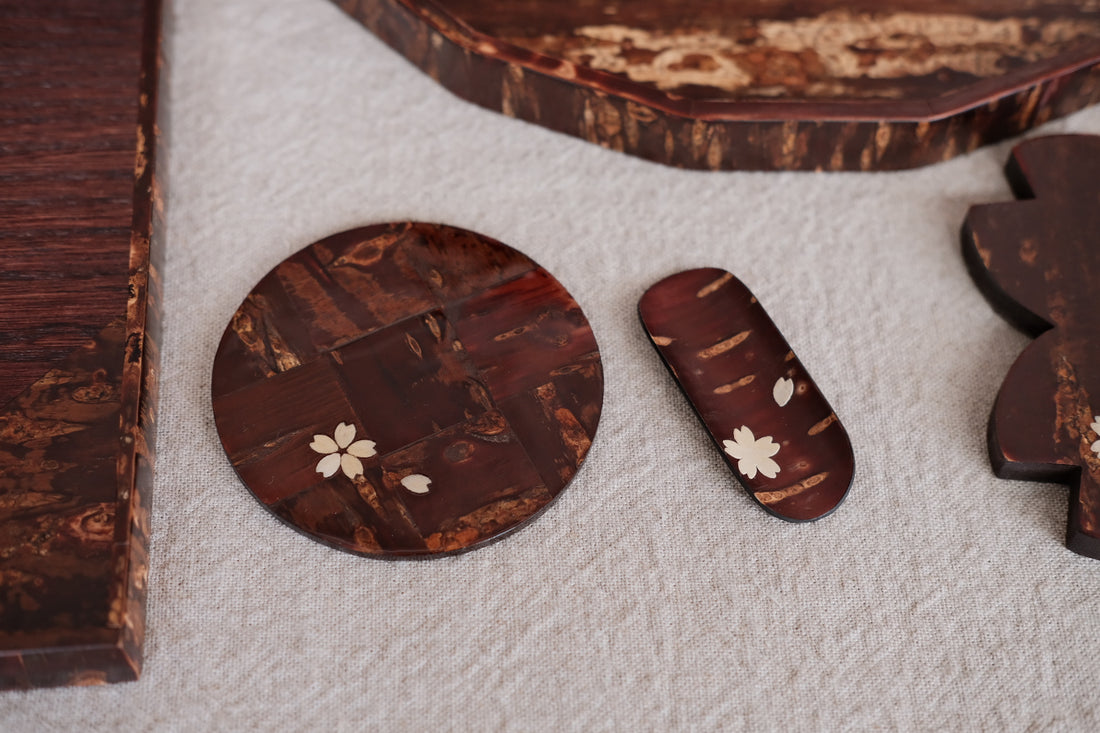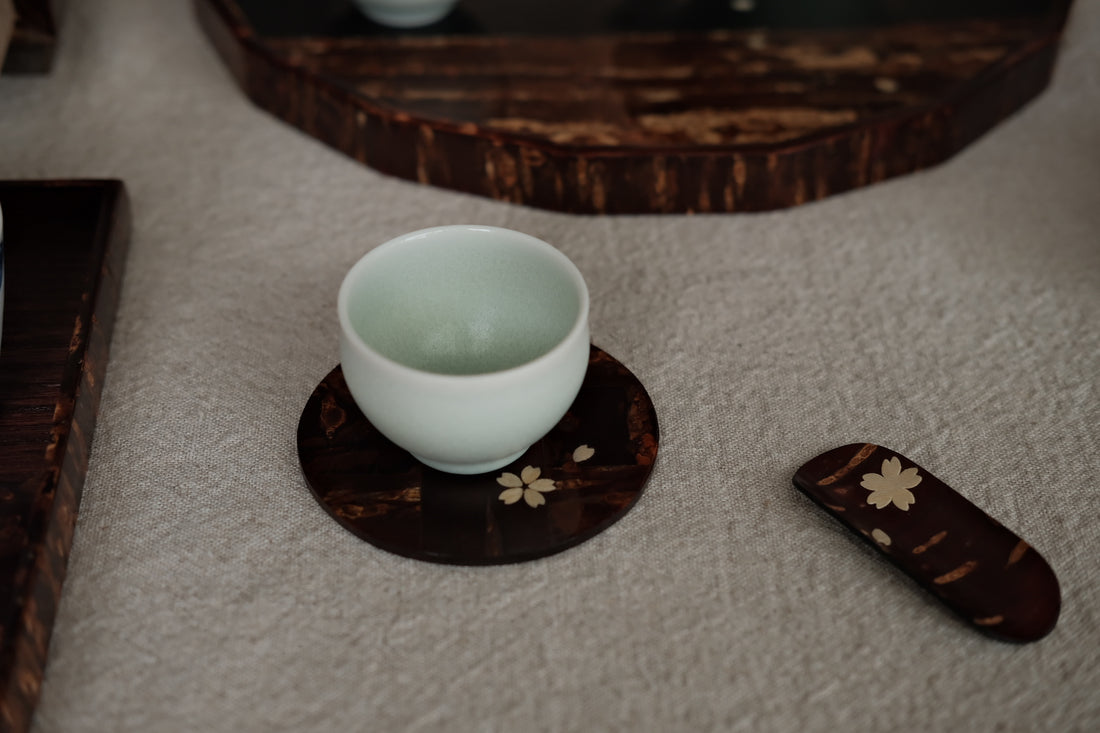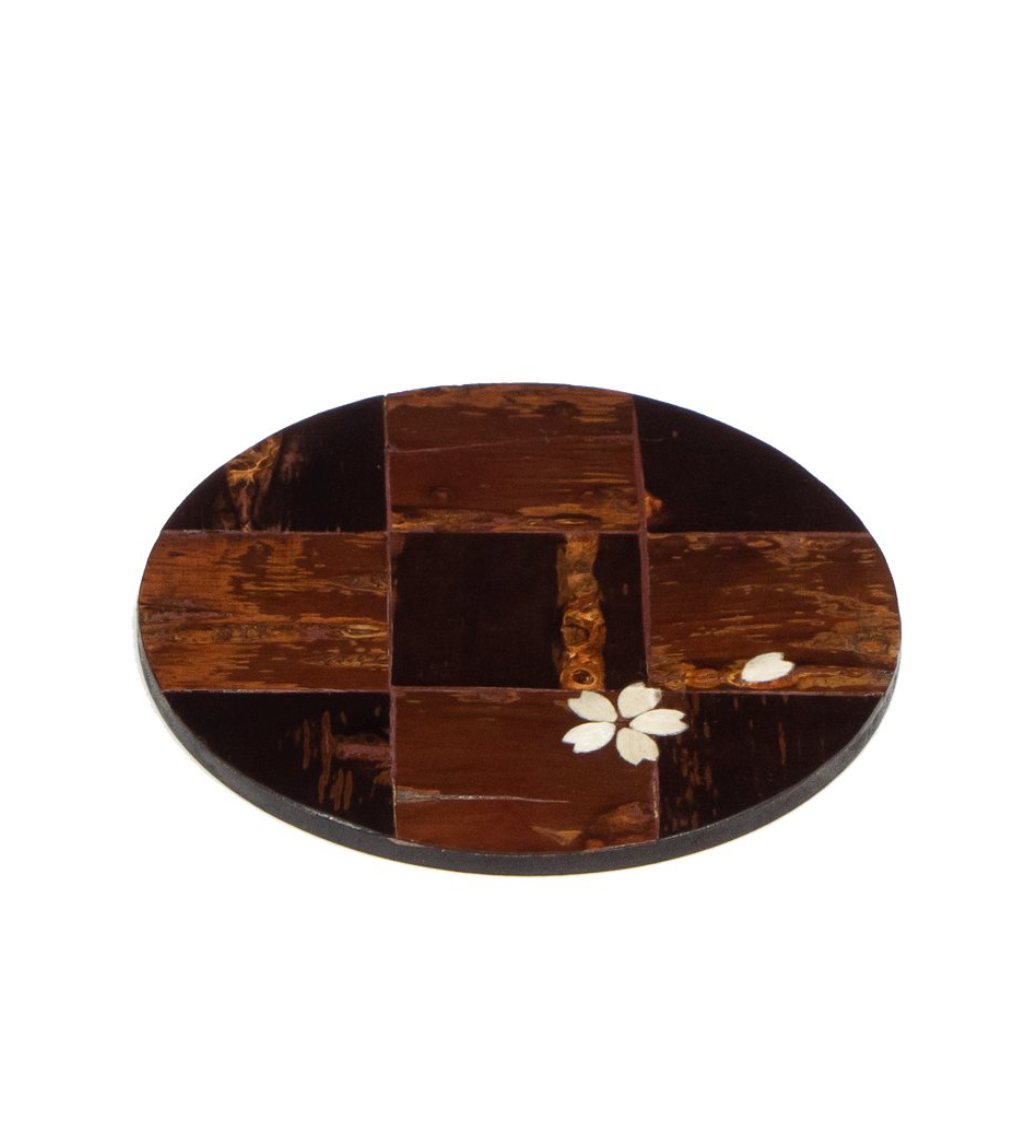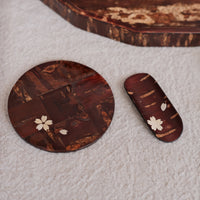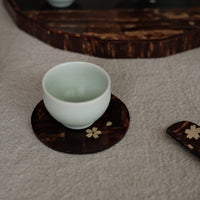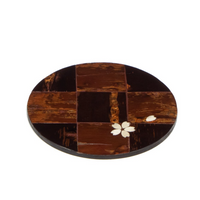 Yatsuyanagi Checked Pattern Akita Cherry Bark Work Round Coaster
Size: 9xh0.3cm
Material: Wood - Akita Cherry Bark Work
This Yatsuyanagi round cherry bark coaster from Akita Prefecture features an intricate cherry blossom design. The glossy brown cherry bark boasts a moist texture and beautiful luster, making it a charming addition to any tabletop.
Despite its small size, this coaster perfectly captures the essence of Akita cherry bark work and allows you to incorporate traditional craftsmanship into your daily routine.
The cherry trees used in Akita cherry bark work are mainly wild cherry trees from the Tohoku region, which grow in a harsh climate and are renowned for their beauty and durability. The cherry bark is carefully peeled from the trunk and left to dry in the shade for one to two years to remove excess moisture.
Yatsuyanagi is dedicated to preserving sustainable nature and promoting the coexistence and co-prosperity of nature and traditional crafts. They are actively involved in planting wild cherry trees on fallow land.
Since its establishment in 1876, Yatsuyanagi has been producing and selling wild cherry bark work for generations in Kakunodate, Senboku City, Akita Prefecture, an area known for its natural beauty. Their passion for crafting high-quality products using traditional techniques has been passed down through generations.