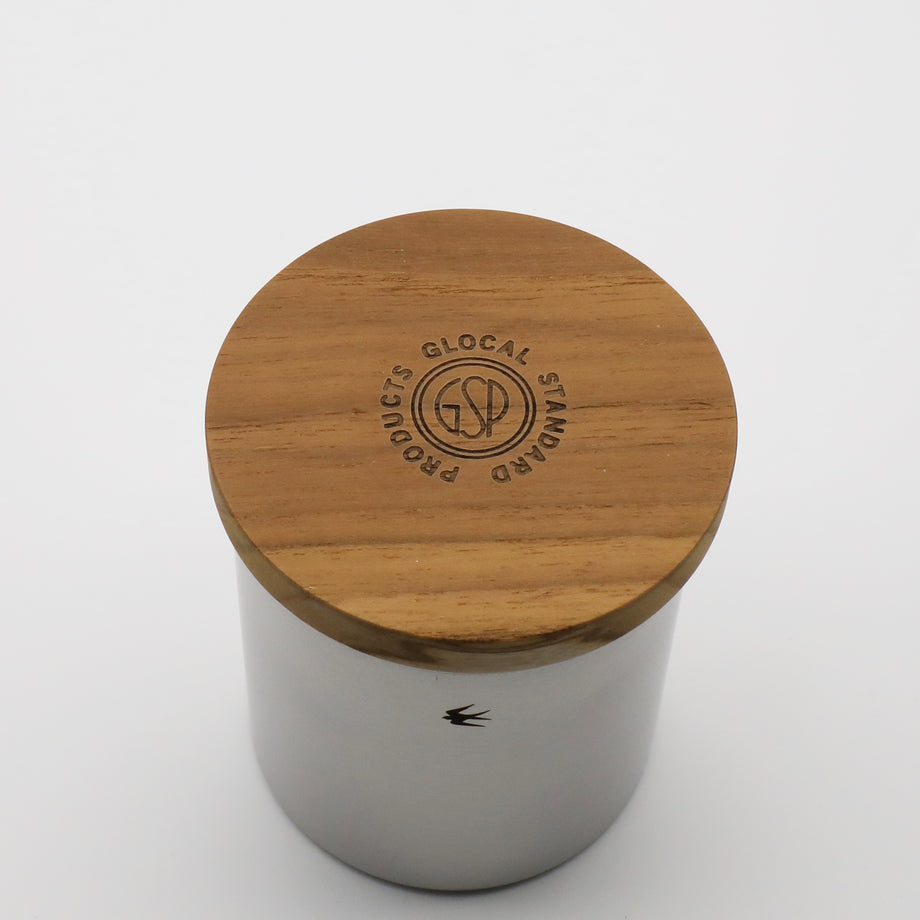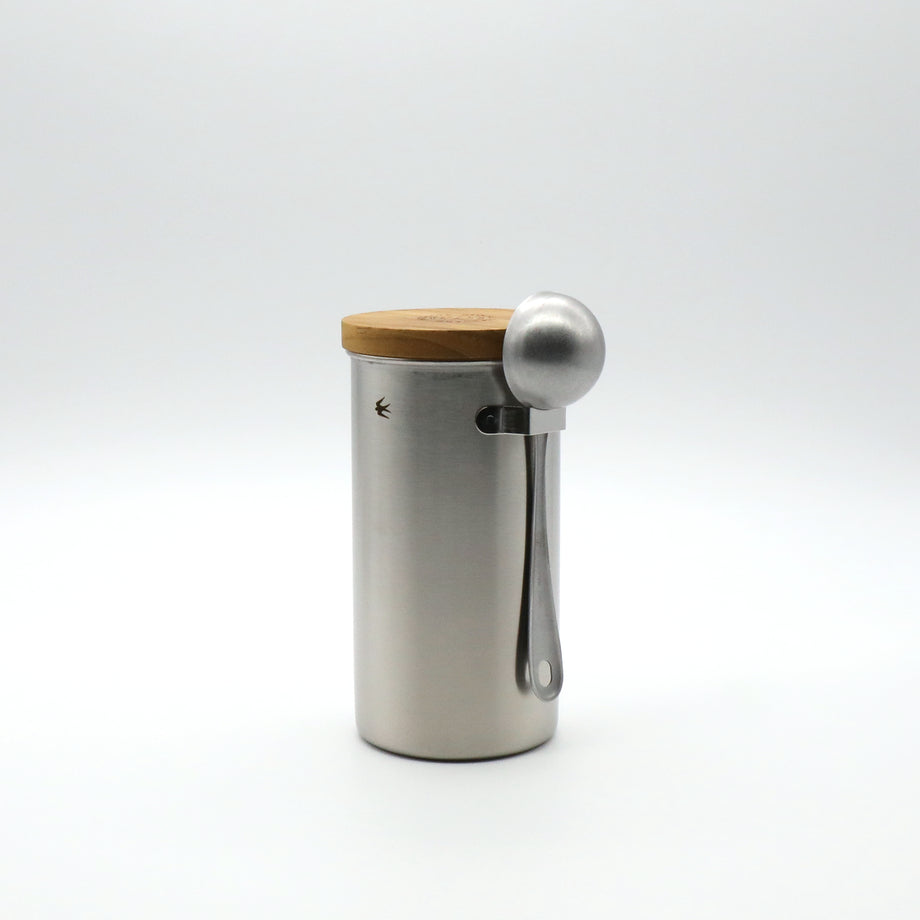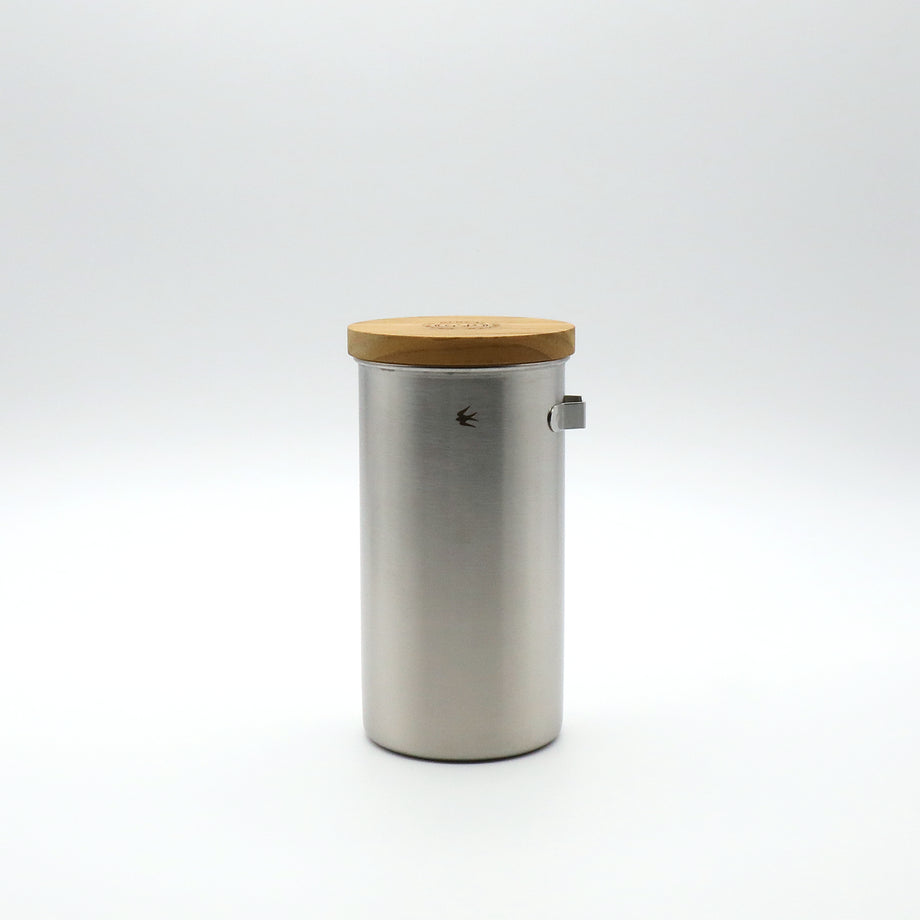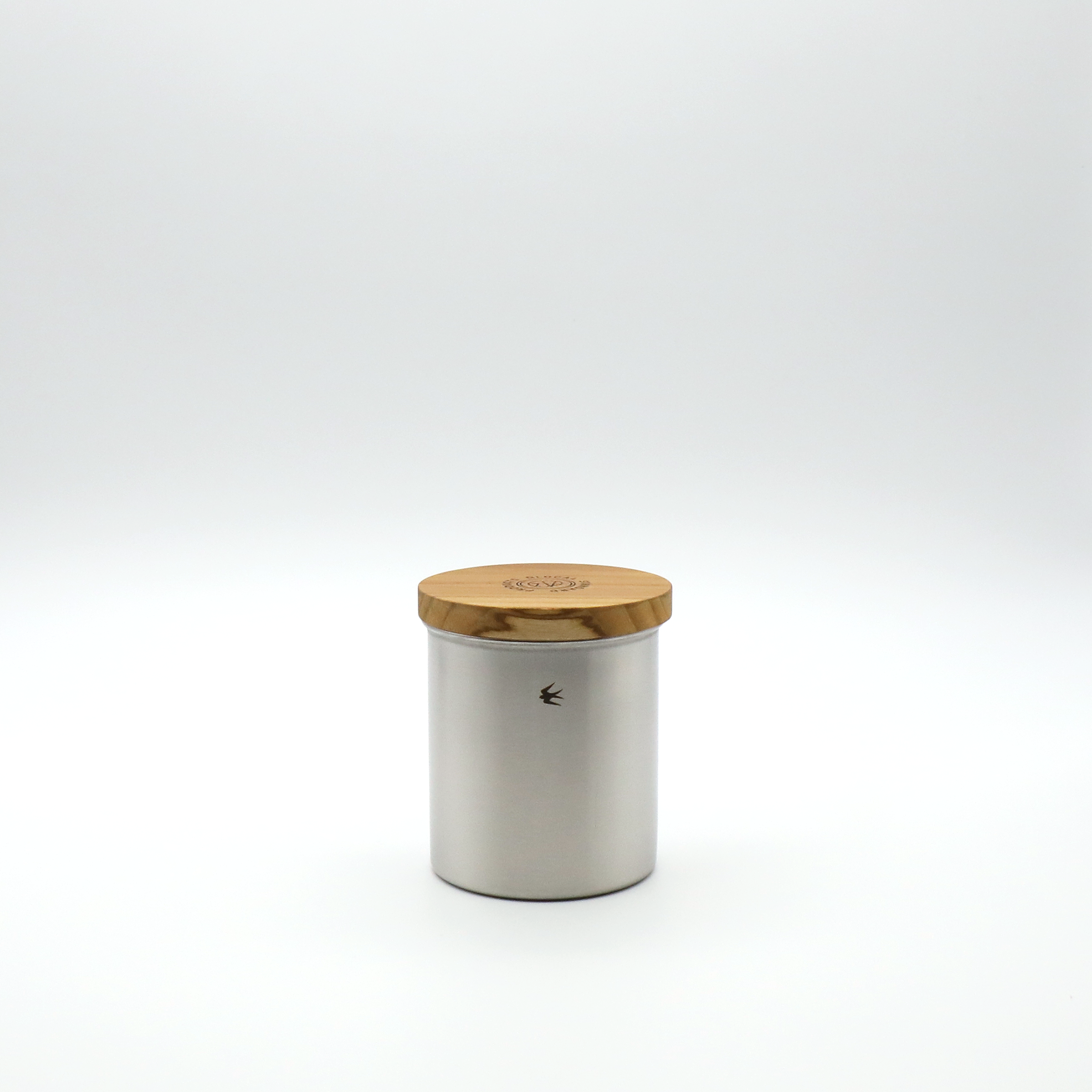 TSUBAME Canister with Hook & Spoon - Sliver
Stainless steel canister and coffee spoon come with perfect set. Manufactured in Tsubame City, Niigata Prefecture, is a traditonal metal producing city. It is a specification with a hook that can hook a measuring spoon. (Measure spoon is sold separately.) The teak wood lid has resin packing specifications, so it has a sealing property.
The teak material of the lid is a solid board, and since it is not dyed, there are individual differences such as wood grain, white thick (white part), and knots.
Canister with Hook size: w 90 d 85 h 160mm 600ml 
Canister Short size : w 85 d 85 h 95mm 350ml
material: Body / Stainless steel, Hairline finish Wooden lid / Teak wood Boxed
Coffee Spoon size w 43 d 25 h 150mm
capacity: Coffee powder ground approx. 8g / Heap approx. 10g
material: Stainless steel
Made in Japan
There are some individual differences in the finish of the product. Please understand. * No microwave oven. * Please refrain from using the dishwasher as there is a risk of scratches or damage to the wood and stainless steel body. * Avoid soaking in water for a long time. The xylem may be deformed.
Canada Free Shipping Over $150
Share