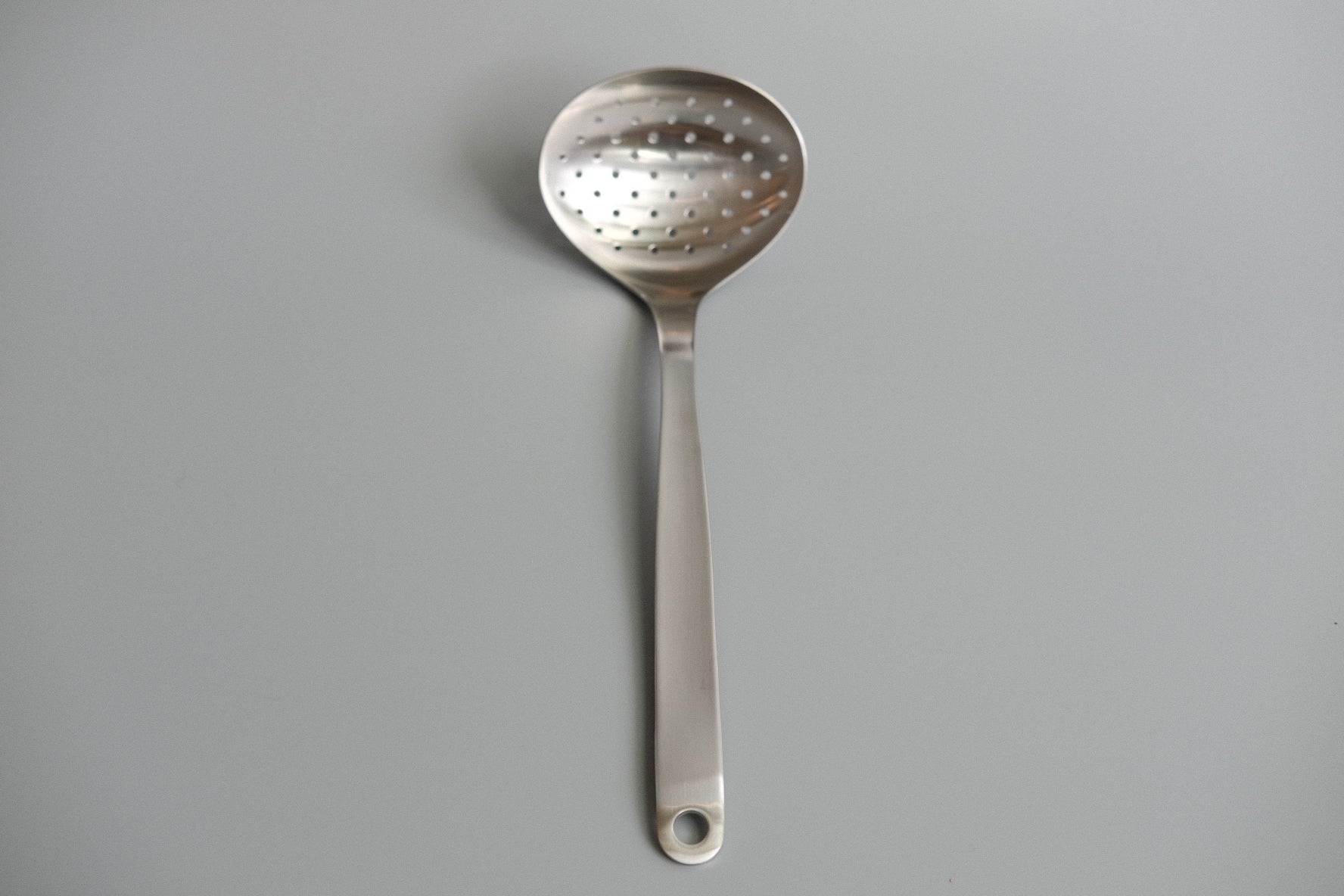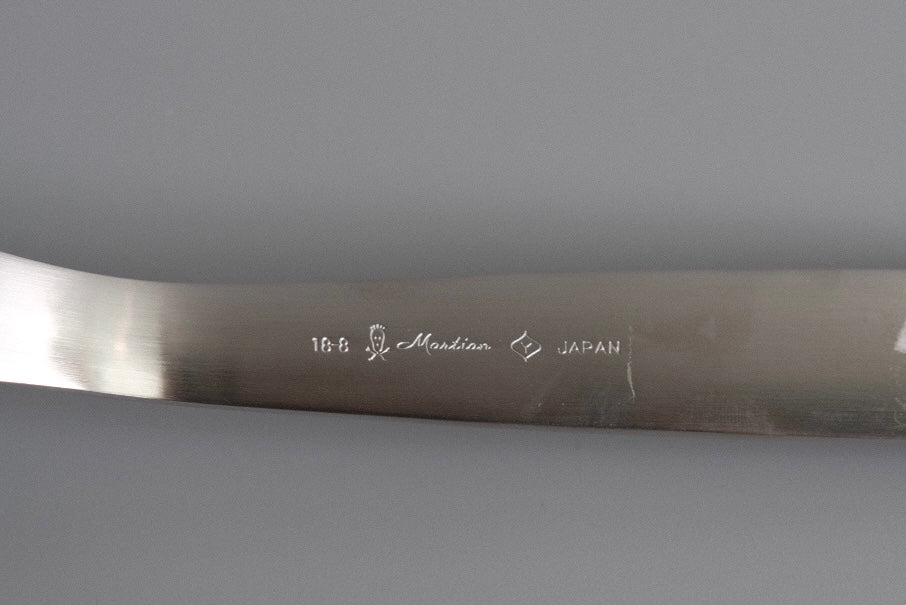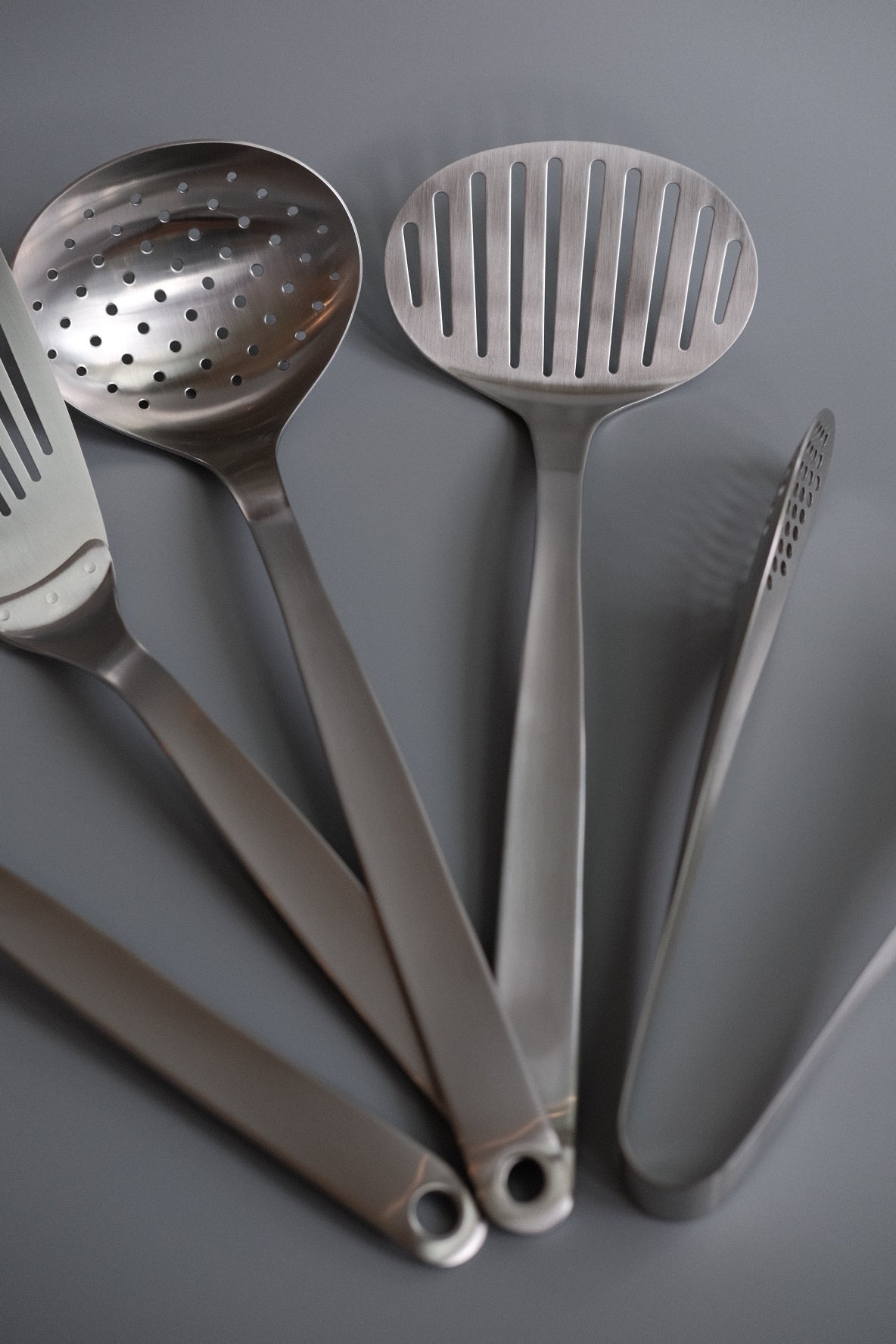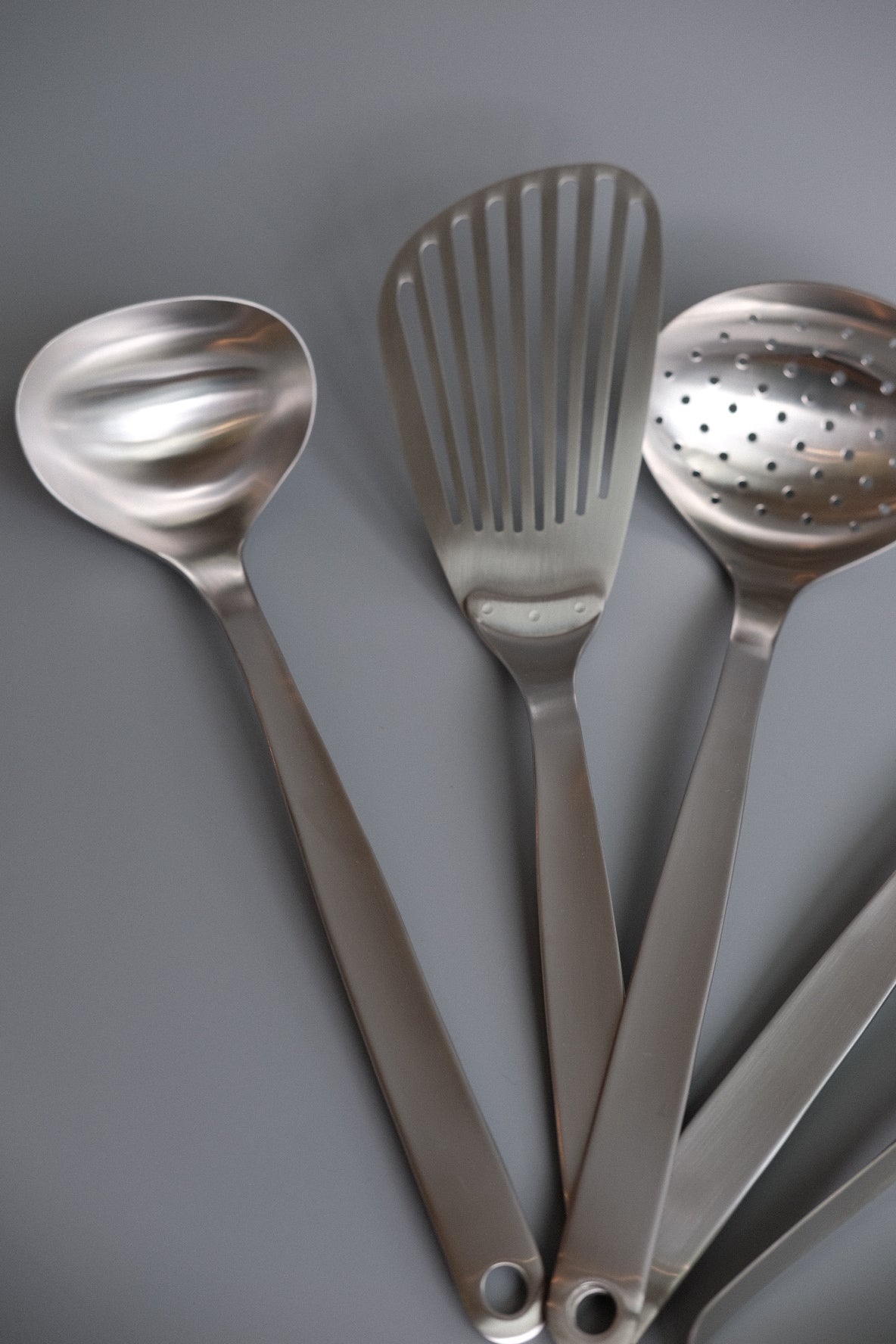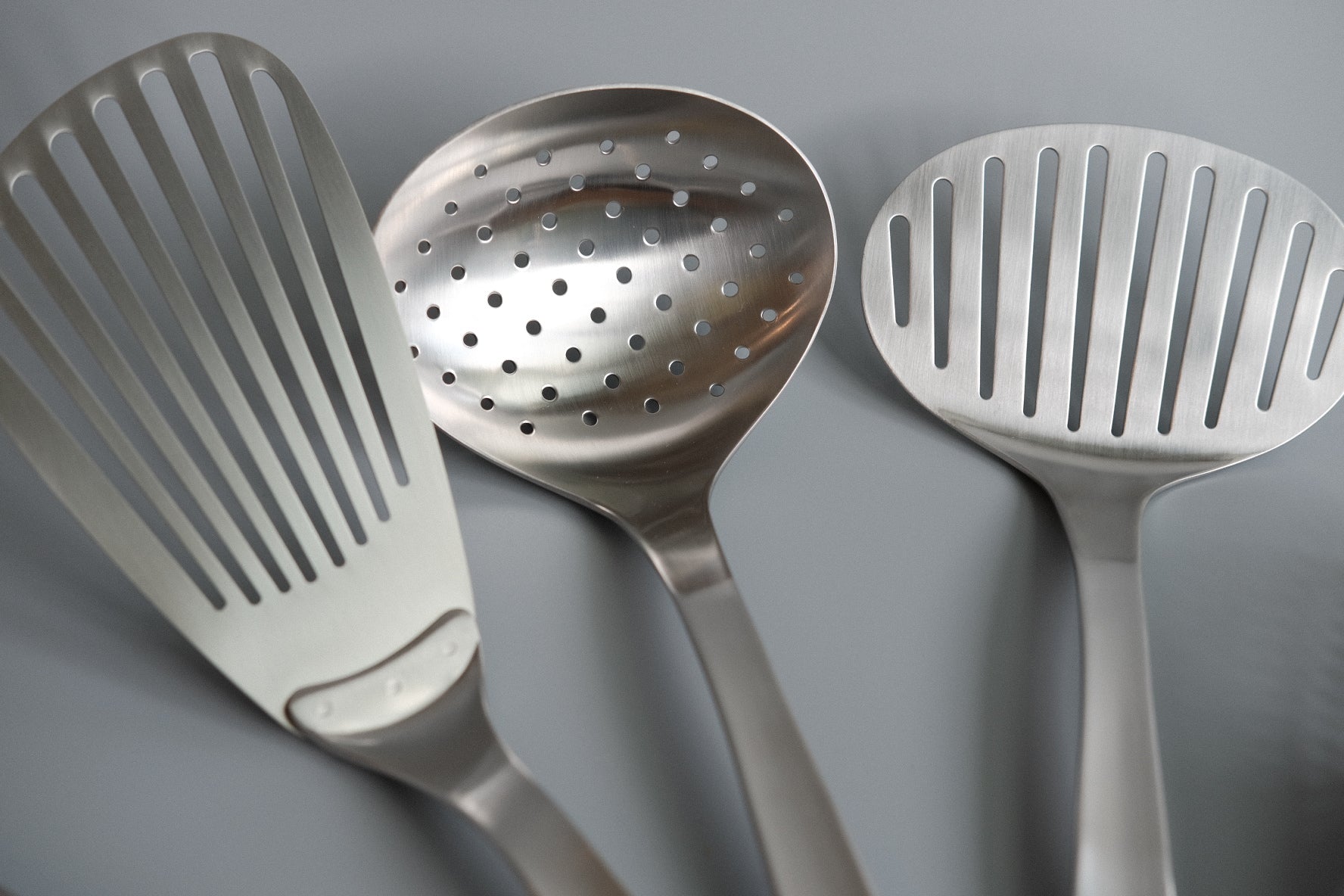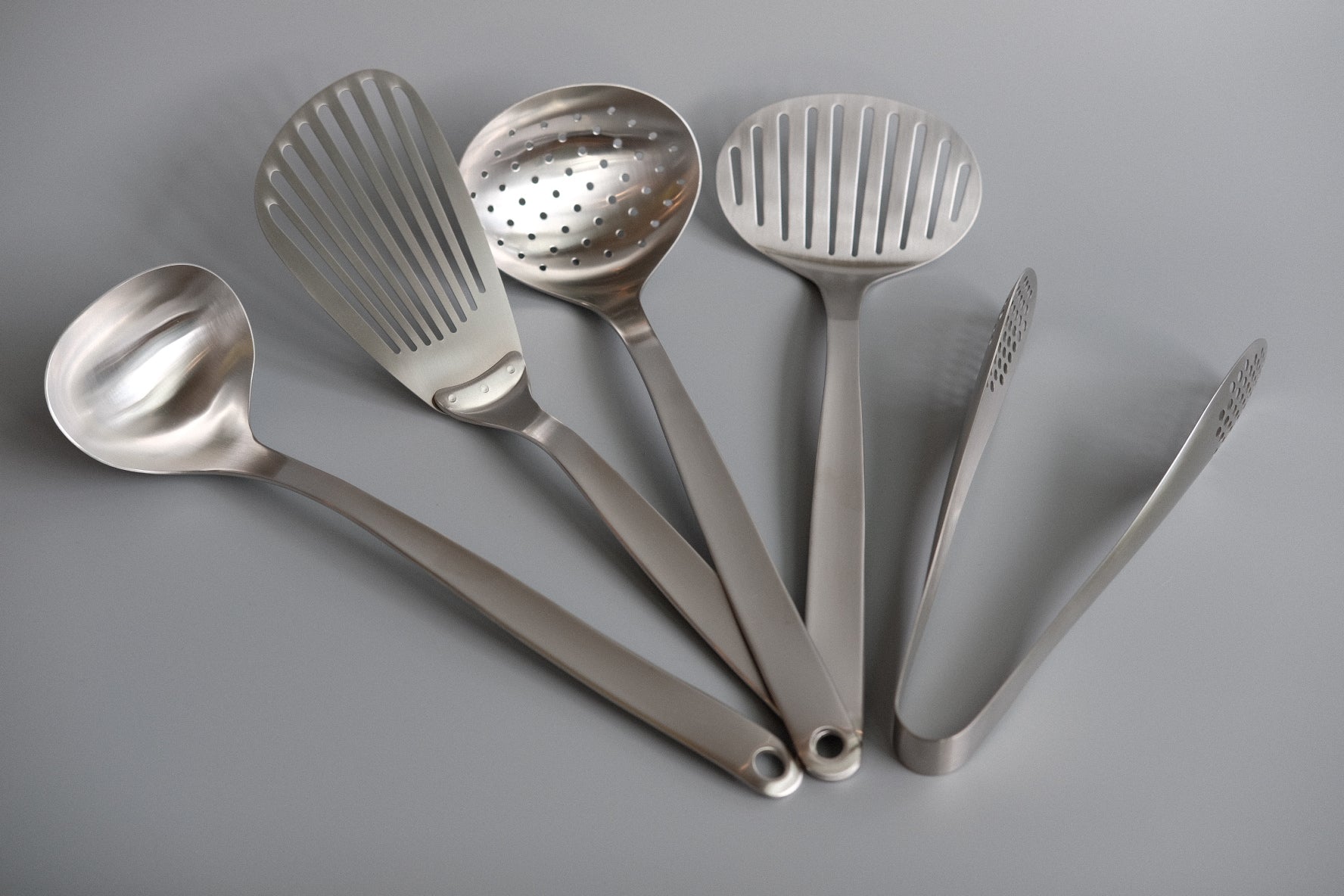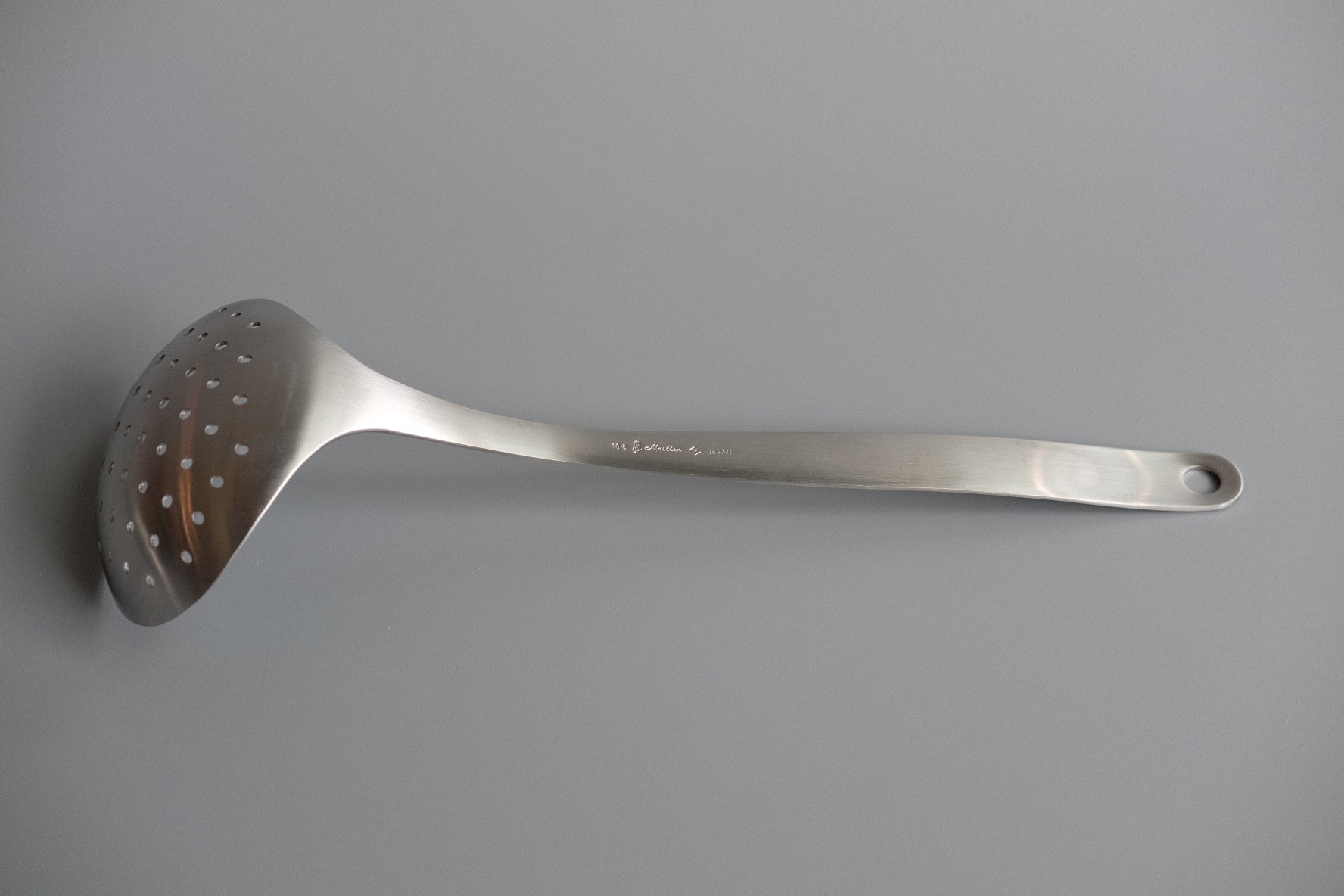 Sori Yanagi Stainless Steel Kitchen Tool - Skimmer
This collection of essential kitchen tools is made in the Niigata region of Japan, an area renowned for producing metal wares of the highest quality. Each set includes a ladle, spatula, and serving spoon. Winner of the 2008 Good Design Award. 
About Sori Yanagi

Legendary designer Sori Yanagi is known as the heir of the Japanese folk art movement. His inventive products - from common cookware to his famed Butterfly Chair - have inspired modernist Japanese designs since the 1950s. Every kitchen tool he designs embodies the values of simplicity and practicality, celebrating organic forms over popular trends, elegance over superficiality, and efficiency over frivolity.

Materials: Stainless steel
Dimensions:
29.7 cm L x 9.4 cm W / 11.7 in L x 3.7 in W
Care: Dishwasher Safe 
do not use with teflon coated surfaces.
Niigata, Japan
Canada Free Shipping Over $150
Share