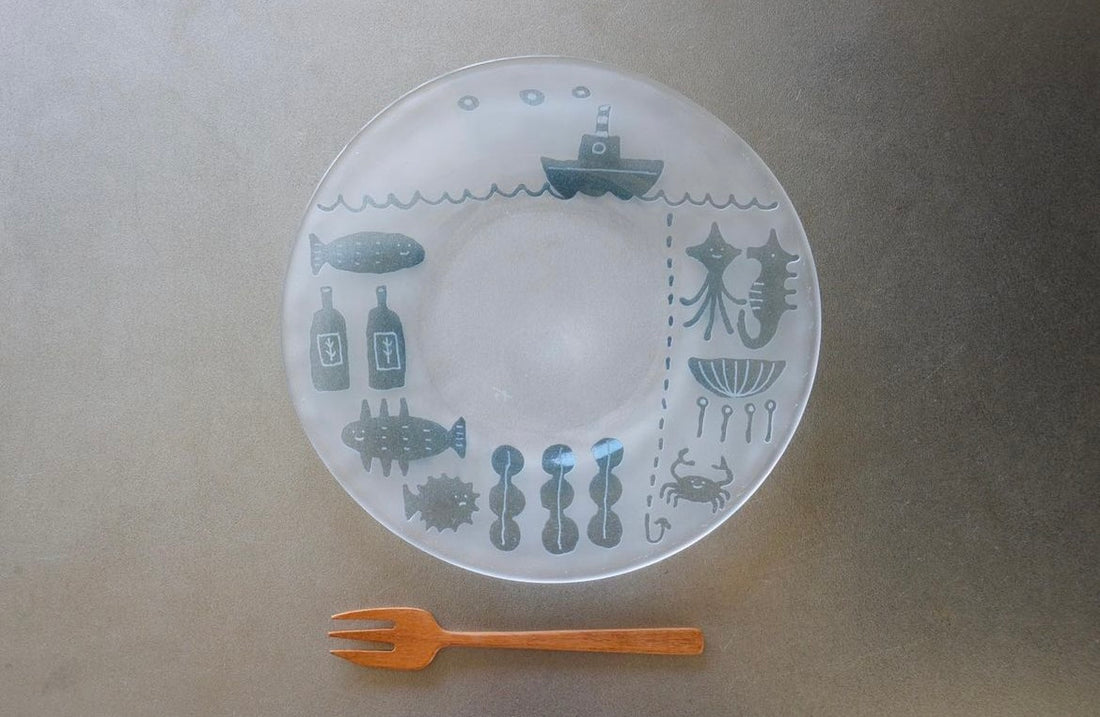 Sala Watanabe Glass Blue Plate
Please note 
this items is final sale and cannot be returned or exchanged.
Size: width 20cm, height 1cm
"Yozuri" series glasses.
Each glass features hand-drawn, eye-catching pop illustrations.
The "Yozuri" theme revolves around the underwater world of fishing lines dropped at night and the imagery of dining after a successful catch.
About Sala Watanabe 
 ワタナベサラ
2012: Graduated from the Glass Course, Department of Fine Arts and Crafts, Kurashiki University of Science and the Arts
2014: Graduated from the Sculpture Department, Toyama Glass Art Institute
2015: Engaged as an Assistant at Toyama Glass Art Institute
2018: Served as Technical Staff at Toyama Glass Studio
2023: Established Okuyama Glass Studio
Before making a purchase, there are some things we would like you to know:
This glass item is handmade, and due to the blowing process, each vessel may have slight variations in shape and color. The size and weight are also approximate.

The glass may contain small air bubbles, twisted bubbles, indentations, impurities, and other characteristics inherent to the handmade nature.

It is not suitable for high temperatures, so it cannot be used in the microwave or for hot beverages.

It is not dishwasher safe.