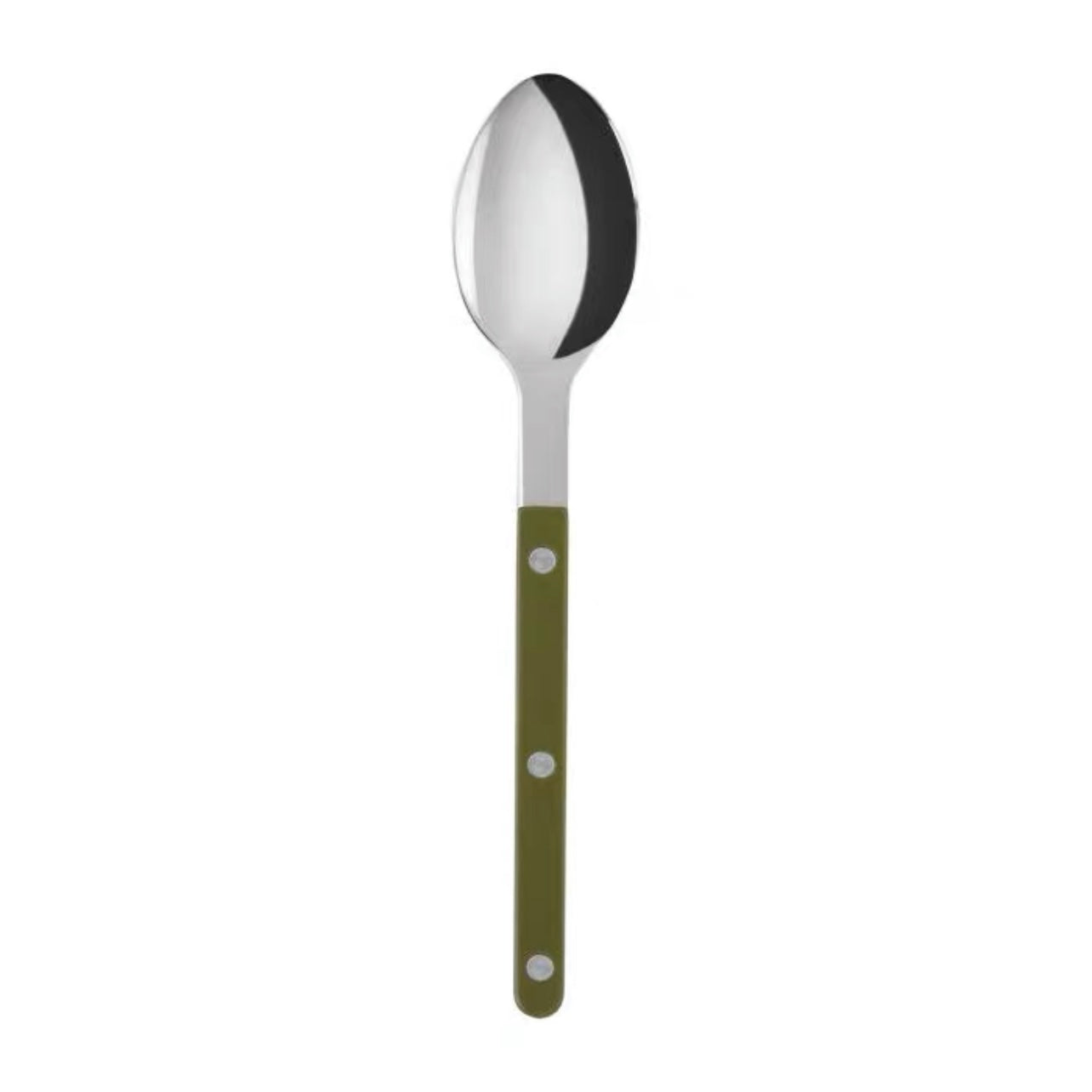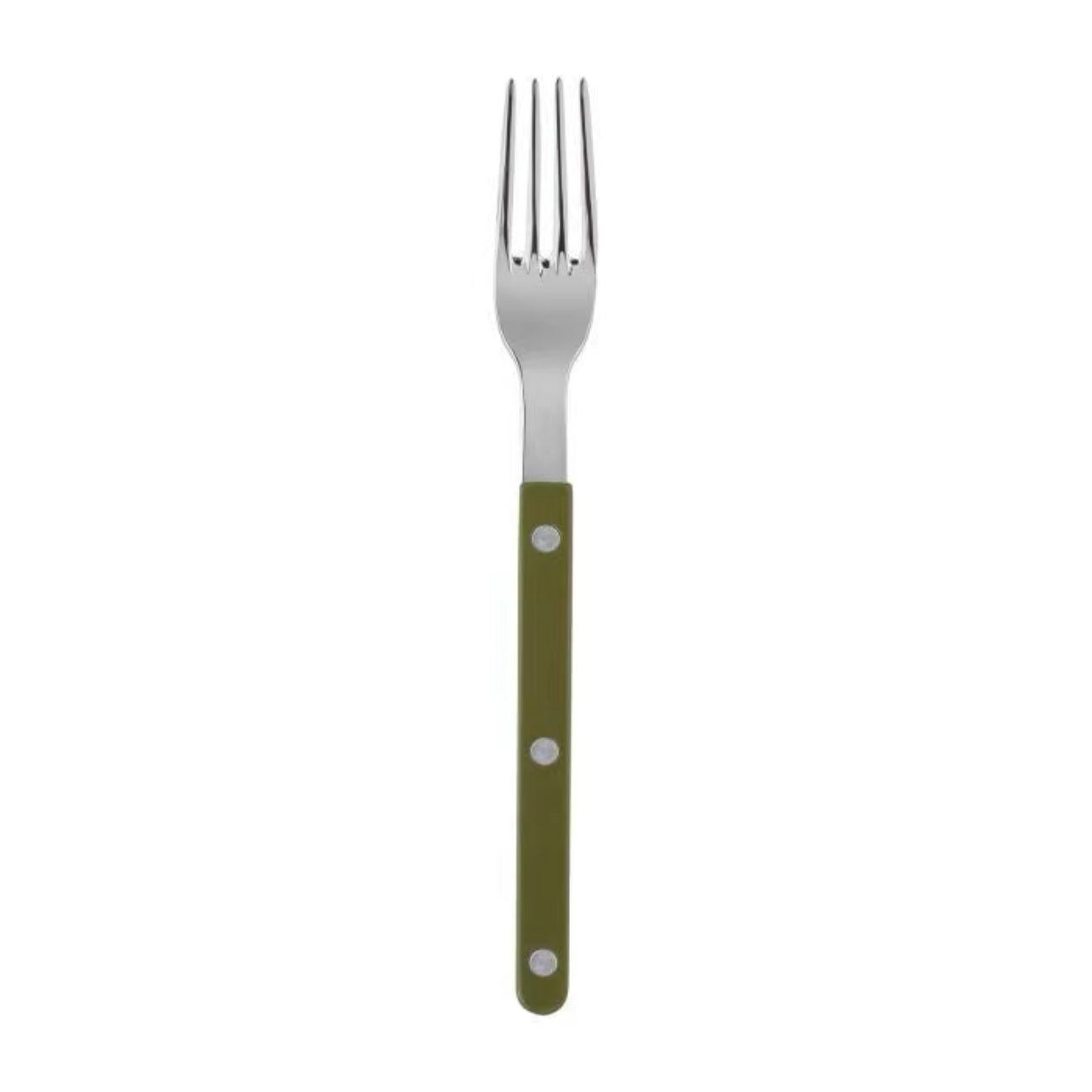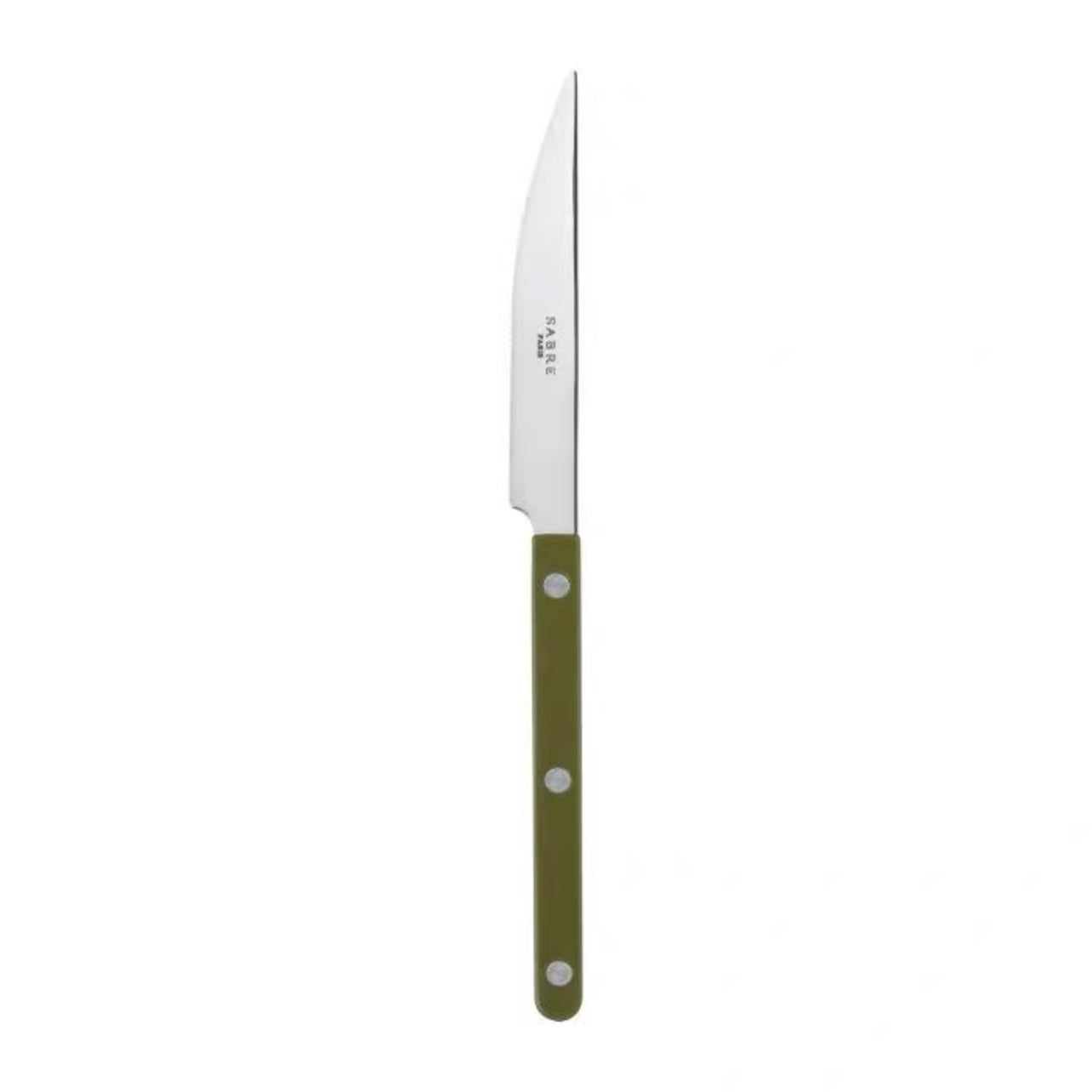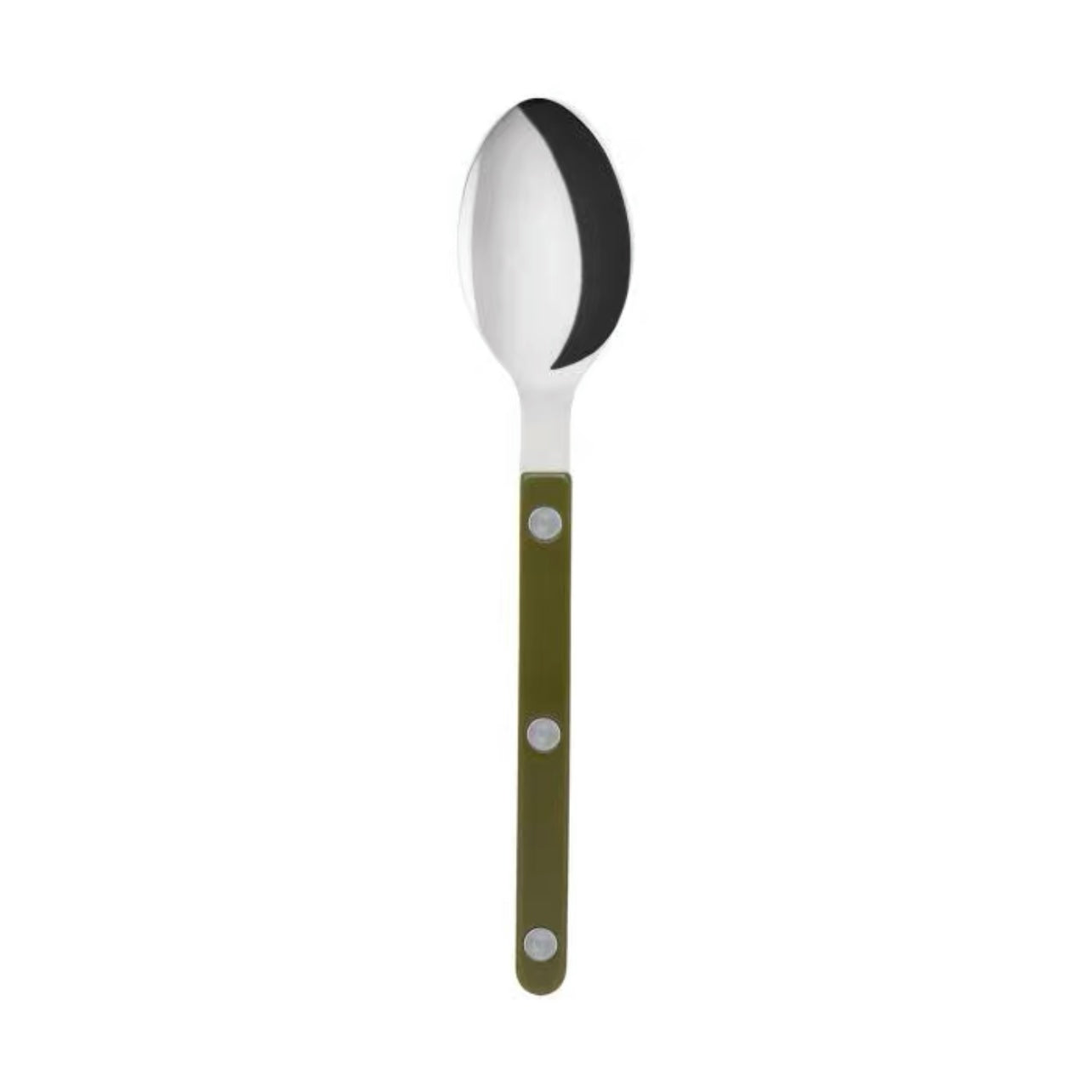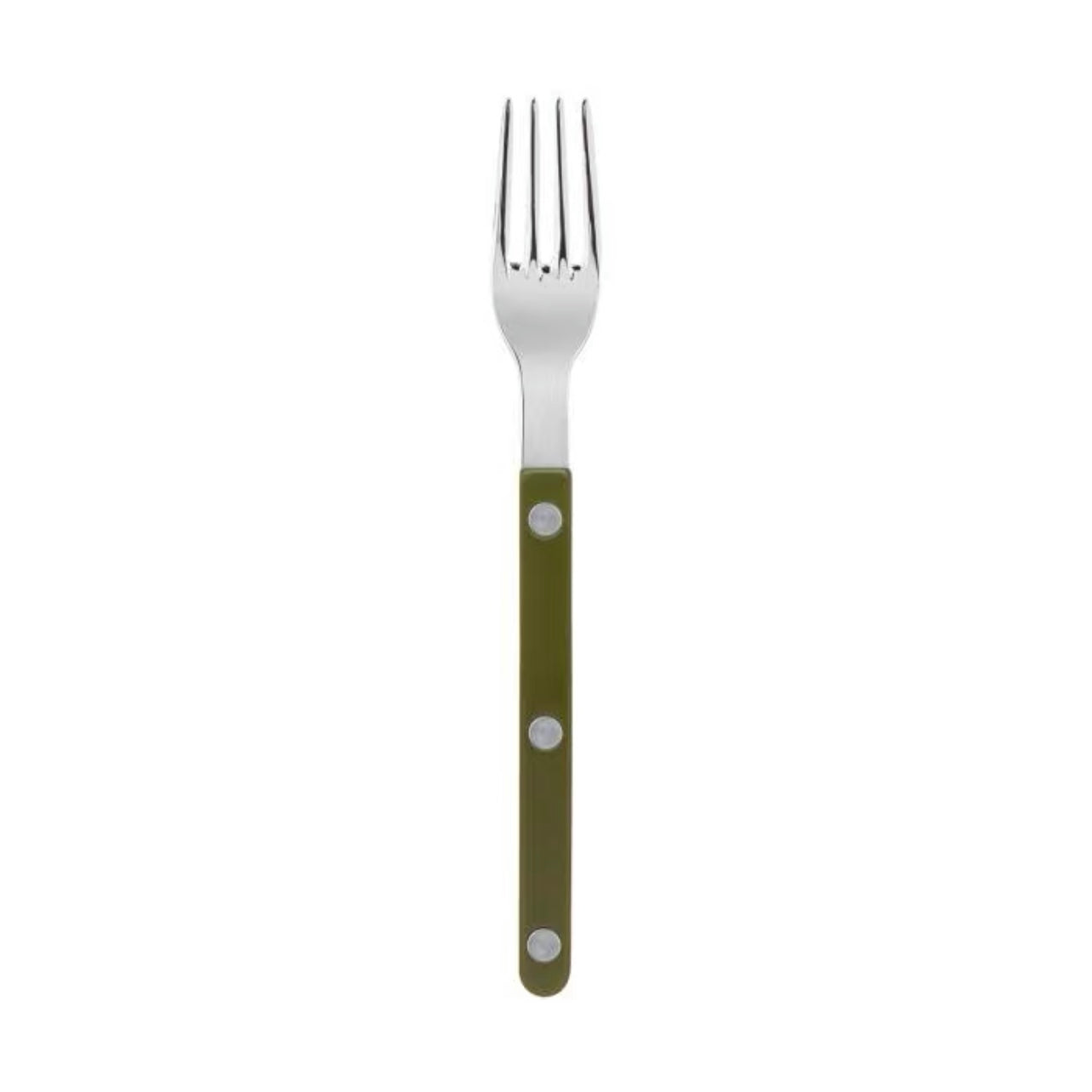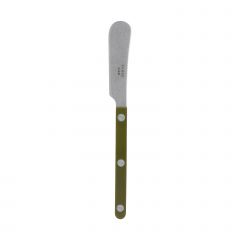 SABRE Paris BISTROT - Olive Green
Size
Soup Spoon: 8 " 1/2
Dinner Fork: 8 " 1/2 
Dinner Knife: 9 " 1/4
Tea Spoon: 6"
Dessert Fork: 6 " 1/2
Butter Knife: 5 " 1/2
Material: STAINLESS STEEL 18/10 - ACRYLIC HANDLE
The styling is simple, the rivets are visible, while the colours and materials stand out nicely.
From red to blue, not forgetting the superb materials with horn or tortoise effects.
Hope you'll enjoy this collection, which is designed to be both traditional and contemporary at the same time.
Canada Free Shipping Over $150
Share