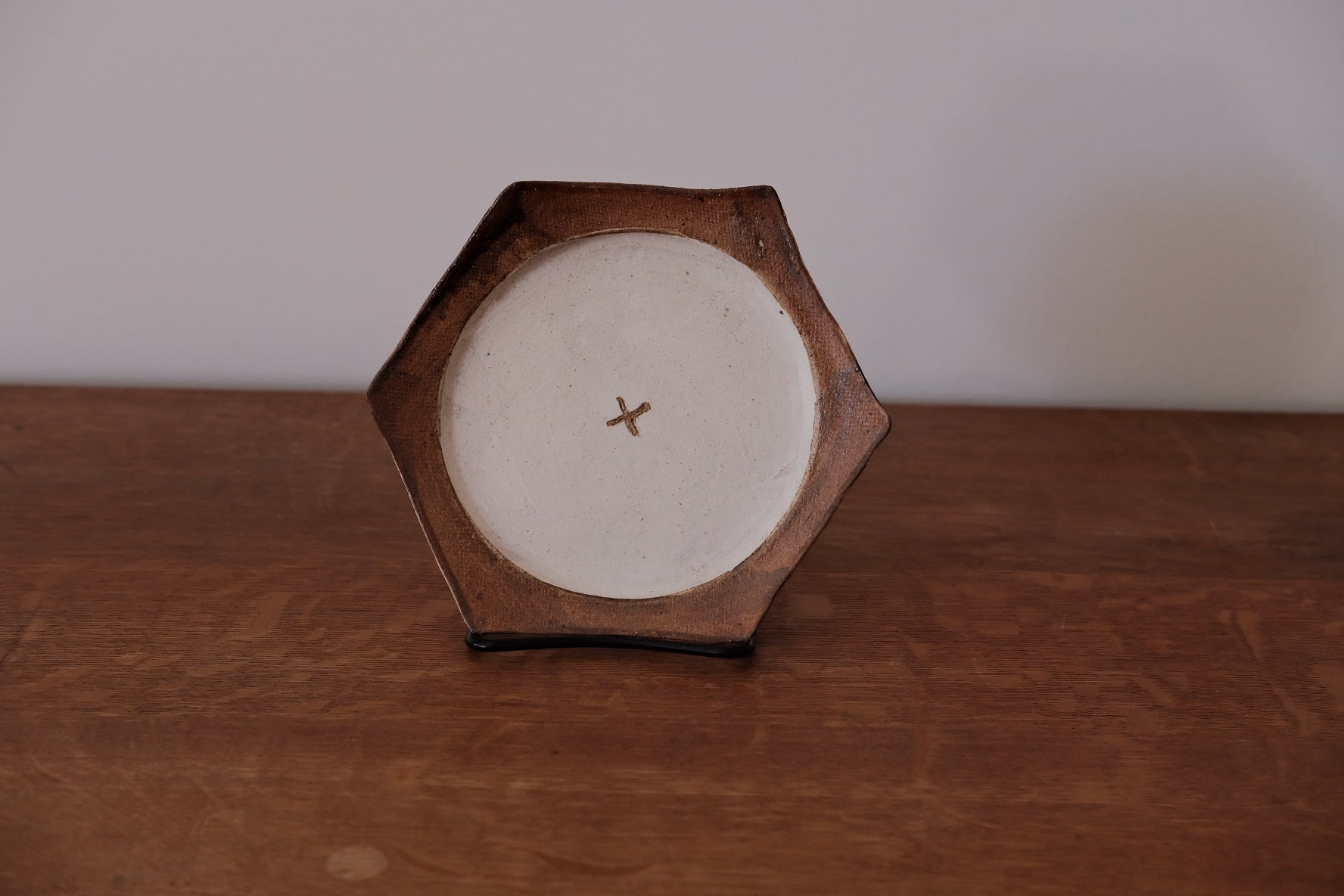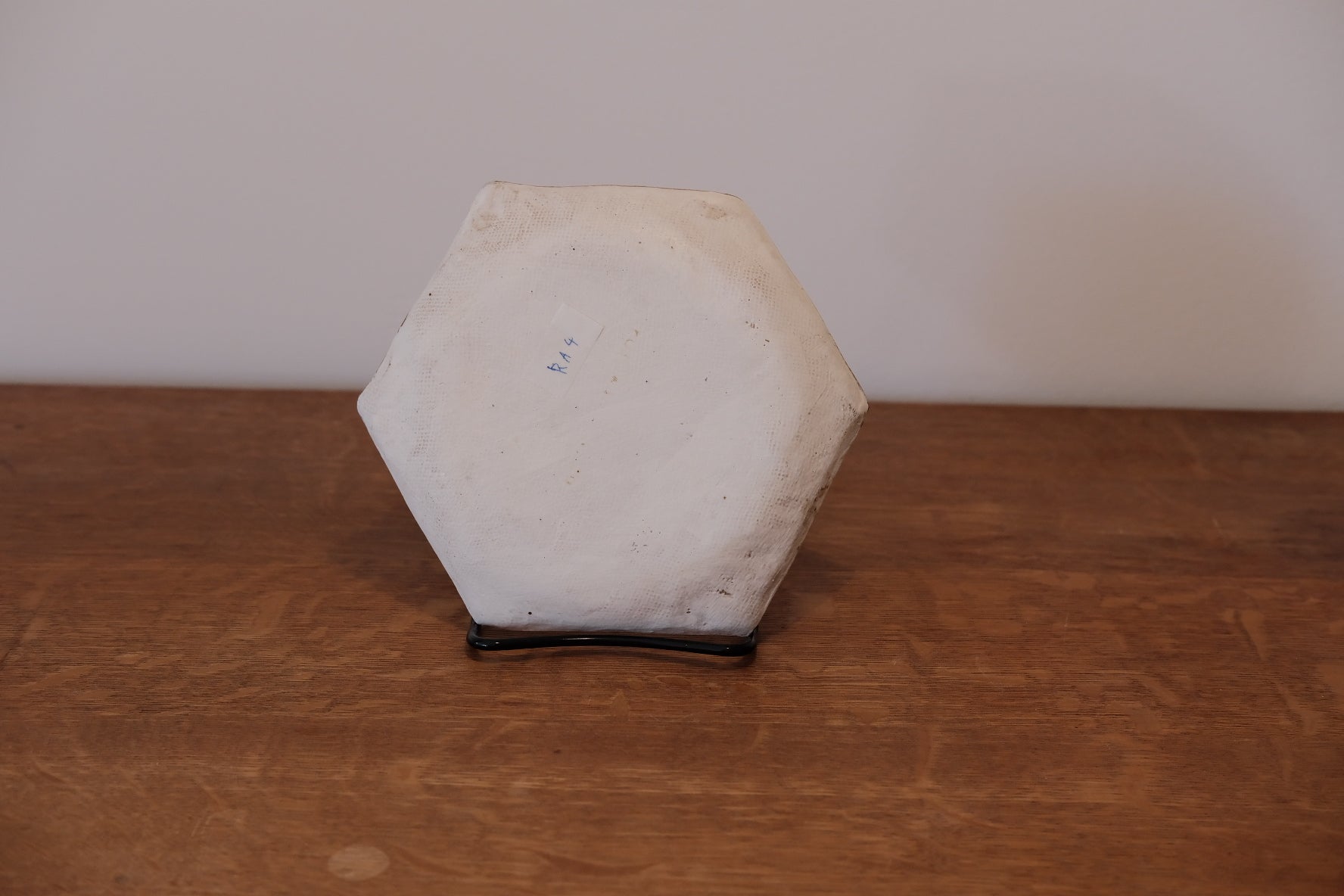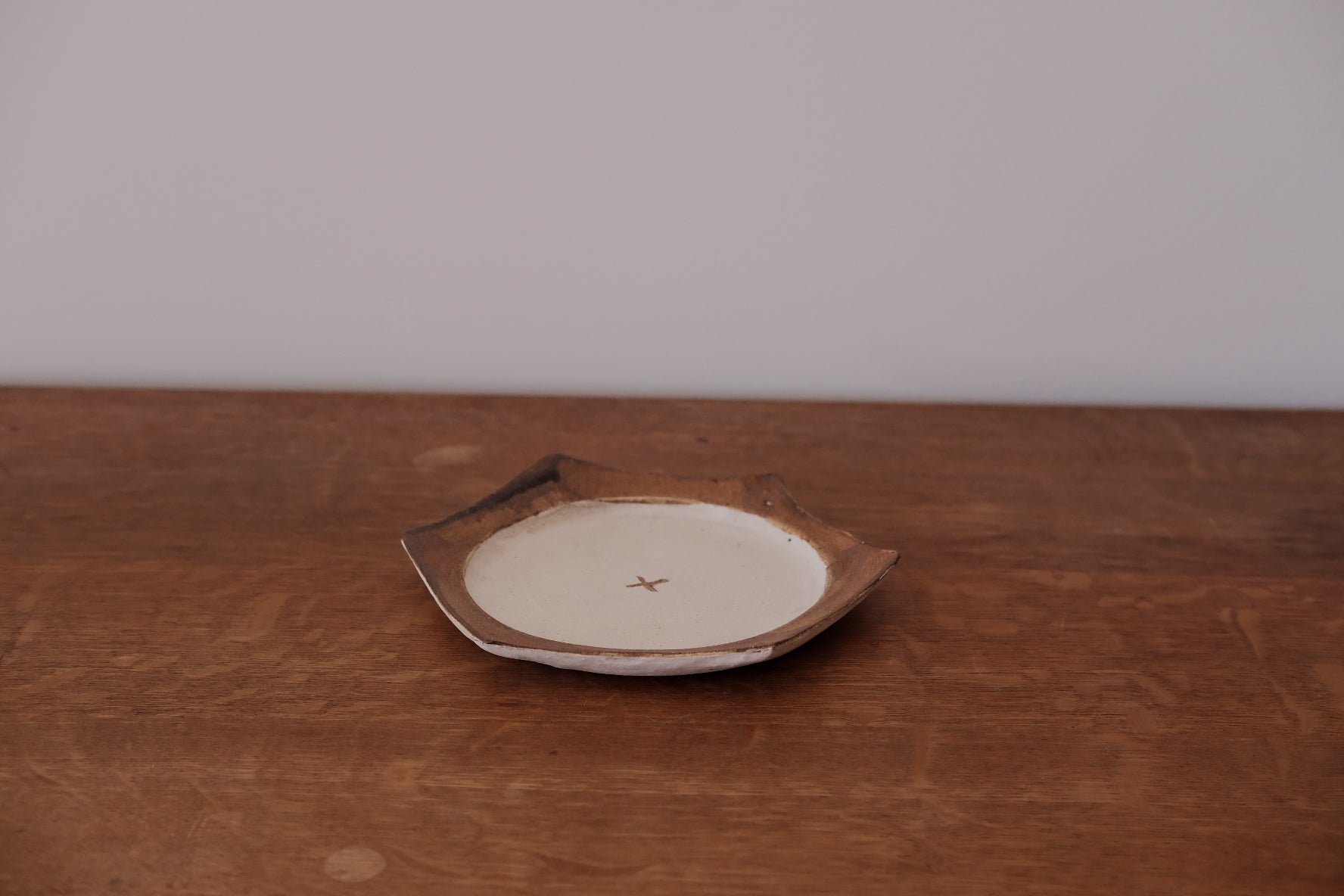 rutawarawajifu Small Plate - RA4
size approximately: 17 x 17 cm
Wataru Fujiwara
Graduated from Osaka Fashion Culture Institute
Pursued pottery in Shigaraki, Shiga Prefecture
Established in Tatsuno City in 2012
2012 Solo Exhibition (Osaka, Ban Boo Leaf)
2013 Solo Exhibition (Nara, Kijin Kijin)
2014 Group Exhibition (Spain, Guadalajara Gallery)
Numerous other solo and group exhibitions (including overseas)
Currently living in Tatsuno City.
**About Initial Use:**
The pottery has a dry texture when first used and will gradually become supple as you use it. Enjoy the sense of nurturing the ceramic.

**Sealing (About Final Glaze):**
The ceramics have been treated to resist staining, so please avoid boiling them in rice starch or applying a final glaze yourself.

**Usage:**
- After use, promptly wash and thoroughly dry the ceramics to keep them looking their best.
- Foods with high oil content or richly colored dishes like curries can leave stains on the ceramics. You can prevent this by soaking the ceramics in water before use.
- Dishwashers and microwave ovens can be used with the ceramics, but it's not recommended.

**Additional Information:**
- Some areas may appear to have chipped, but it's all part of the artistic style.
- Due to the handcrafted nature of these items, there may be variations between individual pieces. Please understand that the product you receive may differ from the photos shown.
Not Dishwasher safe Not Microwave safe
*This item will be final sale, no refund no exchange  ,no points redeem.
Canada Free Shipping Over $150
Share