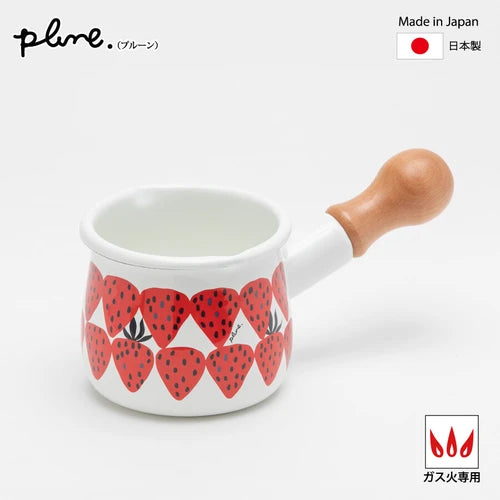 Plune Mini Milk Pot - Strawberry
Size: W19.5 x D10.3x H8.8cm   
Weight : About 260g
Capacity : 550ml
Country of manufacture: Japan
Enameled ware has good acid resistance, heat retention and heat resistance. With glass coating on the surface, it is resistant to acid and salinity as well as prevents smell/color transfer.
With convenient size, this pan is good for warming up milk or boiling small amount of vegetables or eggs.
Compatible with gas stove, induction cooker (IH 100V/200V), halogen heater, radiant heater, sheath heater, and enclosure heater.
The body is dishwasher safe, but the lid is NOT.
Take off the lid when heating.
Use a potholder or cloth when grabbing it after heating.