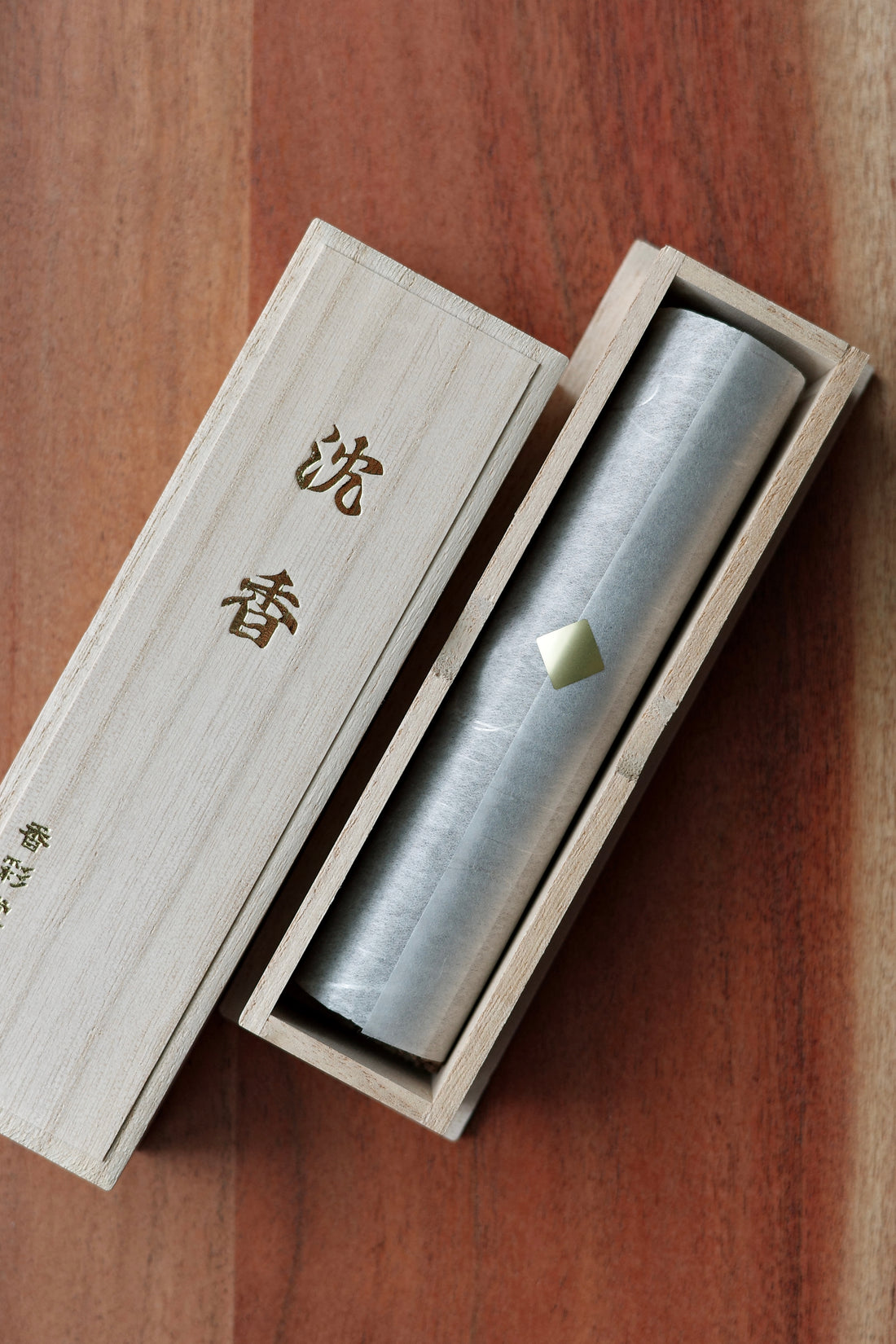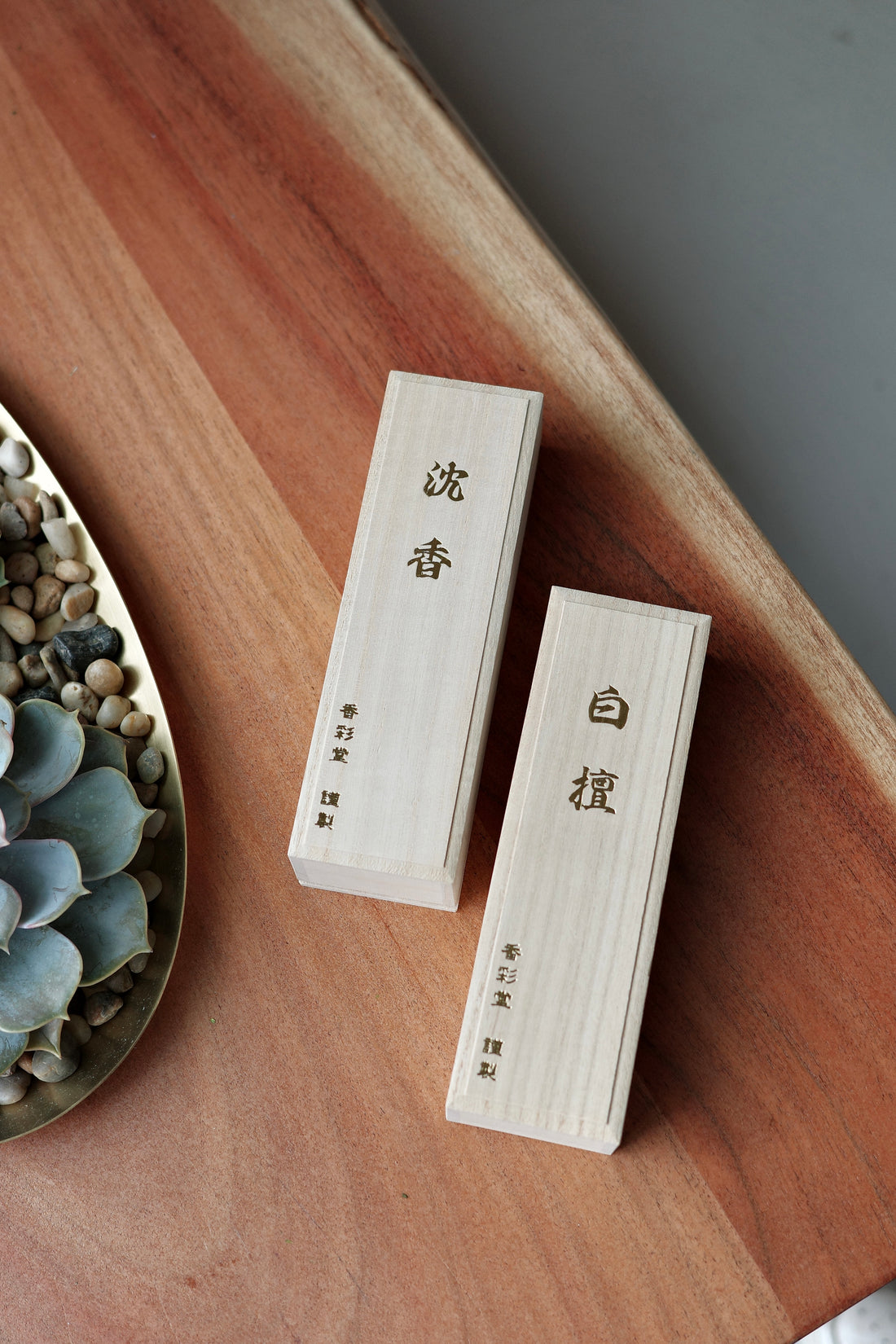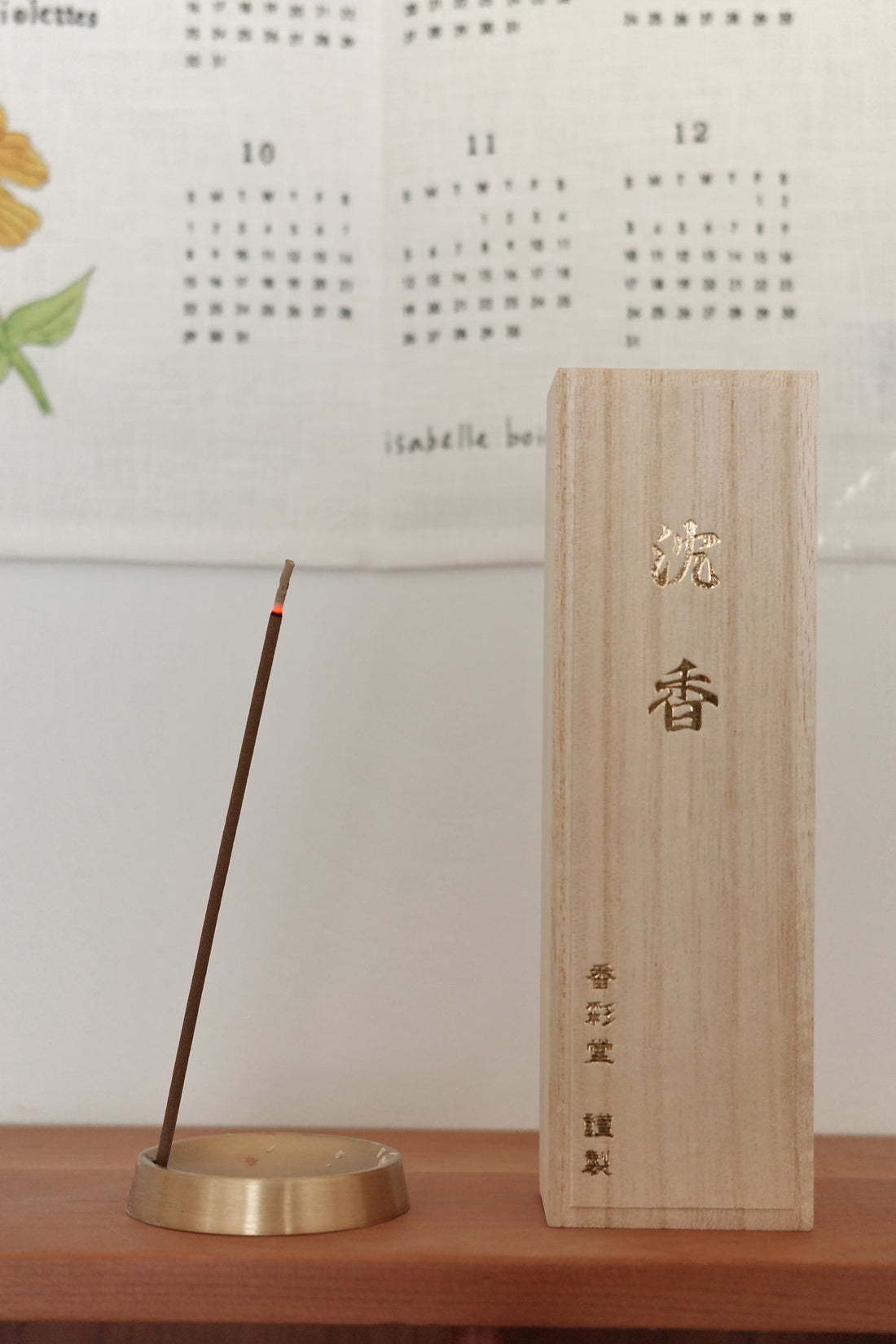 Kousaido Incense-Agarwood
40g Approximately 110 pcs Incense Stick (Long)
Imperial Incense Collection (Kousaido)

It is an evergreen tree containing resin that is mainly produced throughout Vietnam and Southeast Asia. It has a heavy specific density and sinks in water, so it is also called a submerged incense. 
The country of origin and fragrance are classified by Rokukoku Gomi. 
It is an incense with a heavy scent that is luxuriously kneaded with precious human incense wood powder.
It is a mysterious scent that calms the mind with a gentle sweetness that wraps everything in a profound feeling. It is a gift from nature that has been created over many years under various conditions.