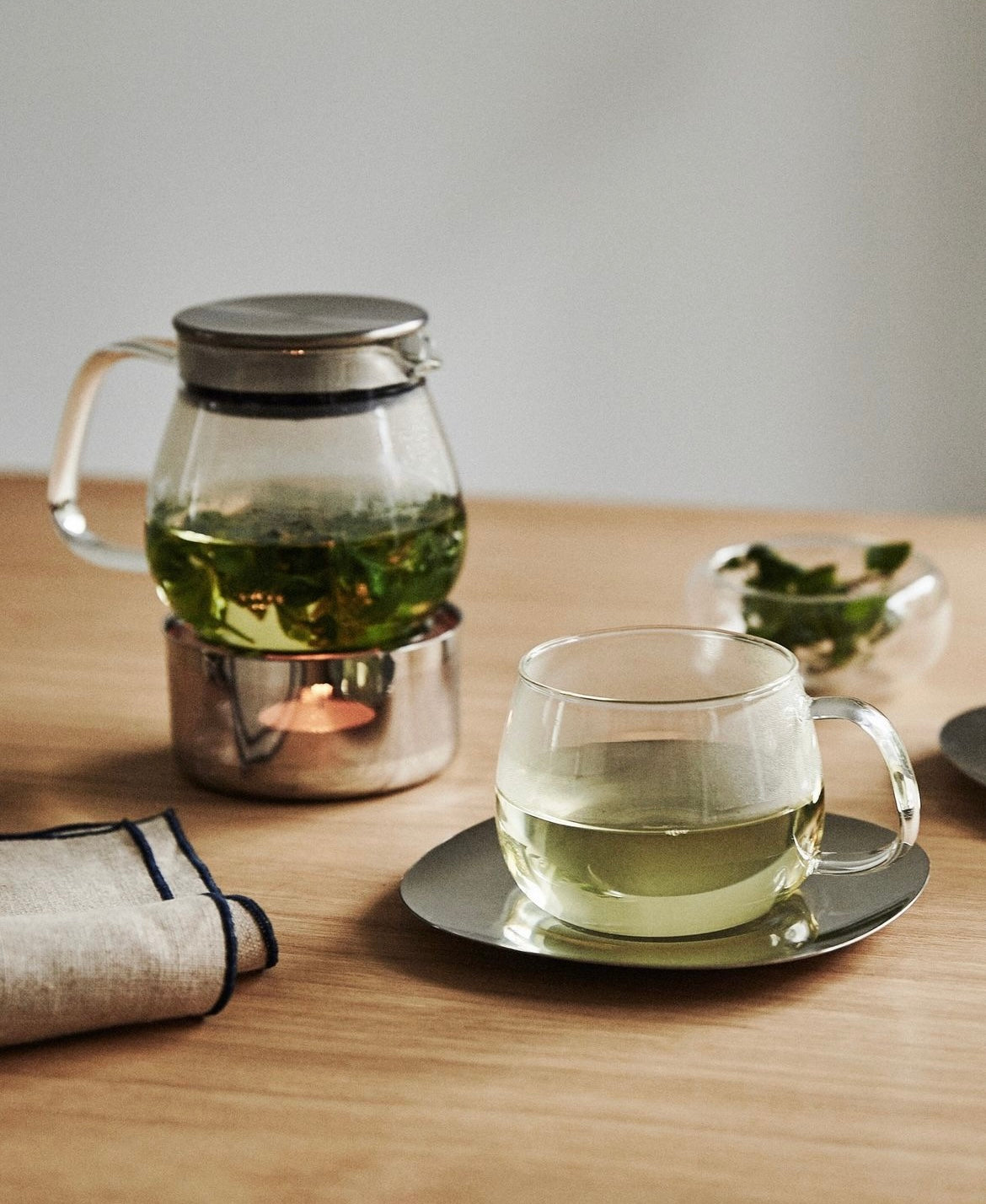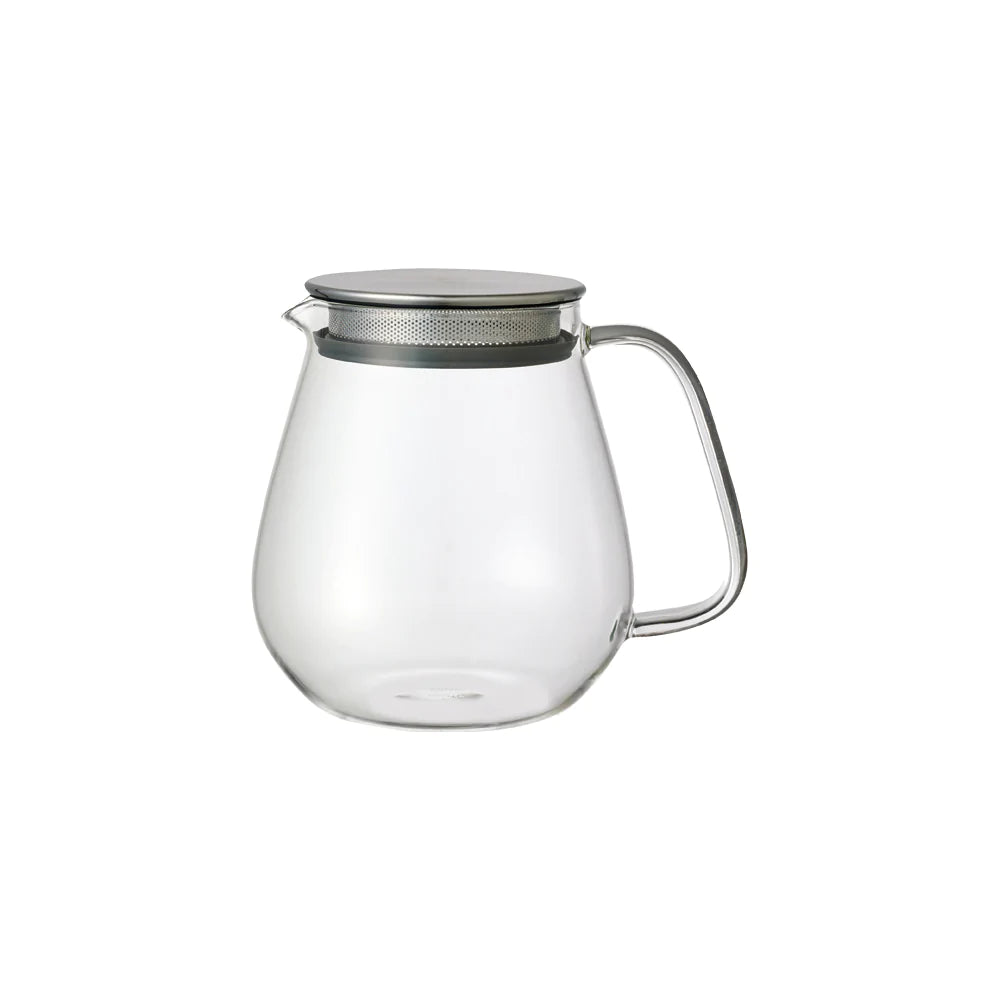 KINTO UNITEA One Touch Teapot
Size:
φ78 x H100 x W140 mm / 460 ml
φ78 x H125 x W150 mm / 720 ml

Heat Resistant Glass Pot - Dishwasher and Microwave Safe
Polypropylene Lid with 18-8 Stainless Steel Strainer and Silicone Seal - Dishwasher Safe
Caring for the One Touch Tea Pot: Do not overheat in the microwave or heat without water. Wash with care. Do not use abrasive cleansers or steel wool. Sudden temperature change may break or shatter the product. While the glass is hot, do not pour cold liquids into it and do not place it on a wet cloth or a wet surface. Product size and shape varies in each item due to manufacturing process.

Caring for the Lid and Strainer: Do not use in a microwave. To prevent rust, immediately wash and dry well after use. Store it away from other metals.
Steeping the perfect tea doesn't get much simpler than the One Touch Tea Pot, and just like all of the rest of the UNITEA line, it really shows off the visual richness and beauty of the steeping process. This high quality heat resistant glass tea pot has a nifty stainless steel strainer integrated into the lid to give the tea leaves the maximum room to bloom and expand for a rich cup of tea and exceptionally easy cleanup. And you can make plenty of tea so you can share... if you want.

Canada Free Shipping Over $150
Share