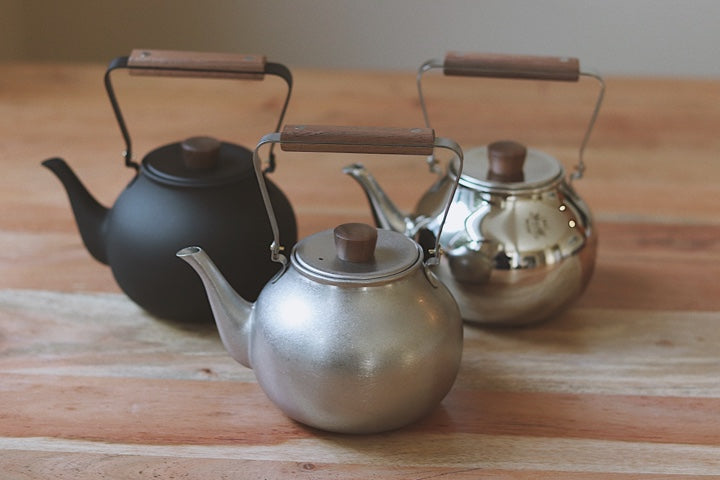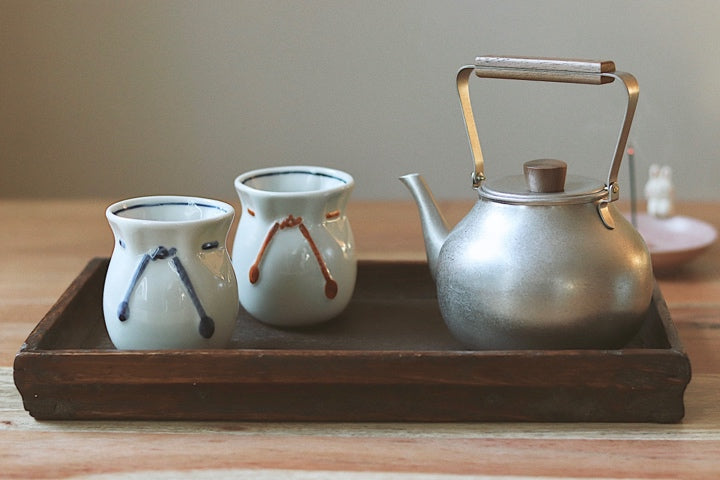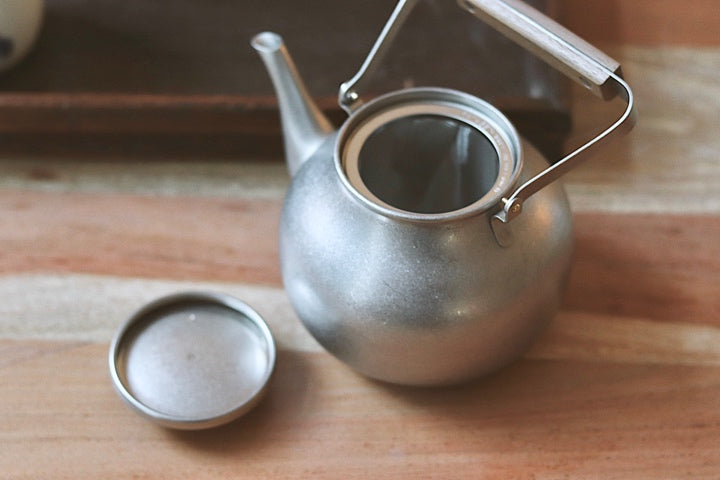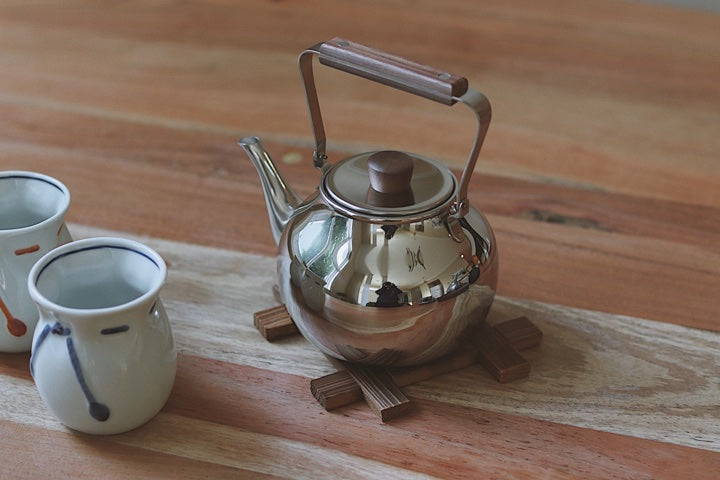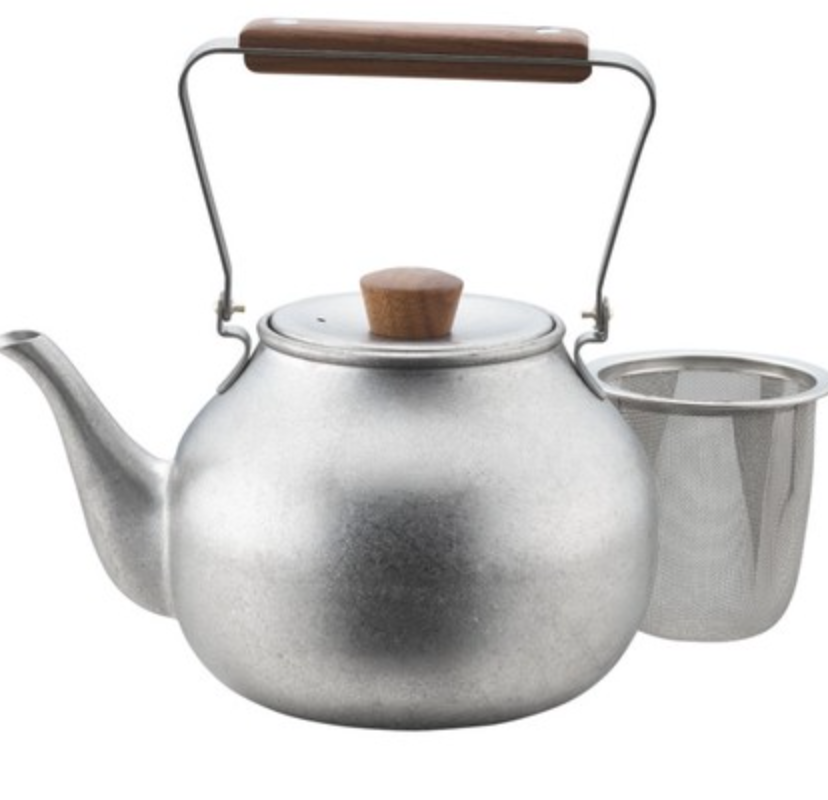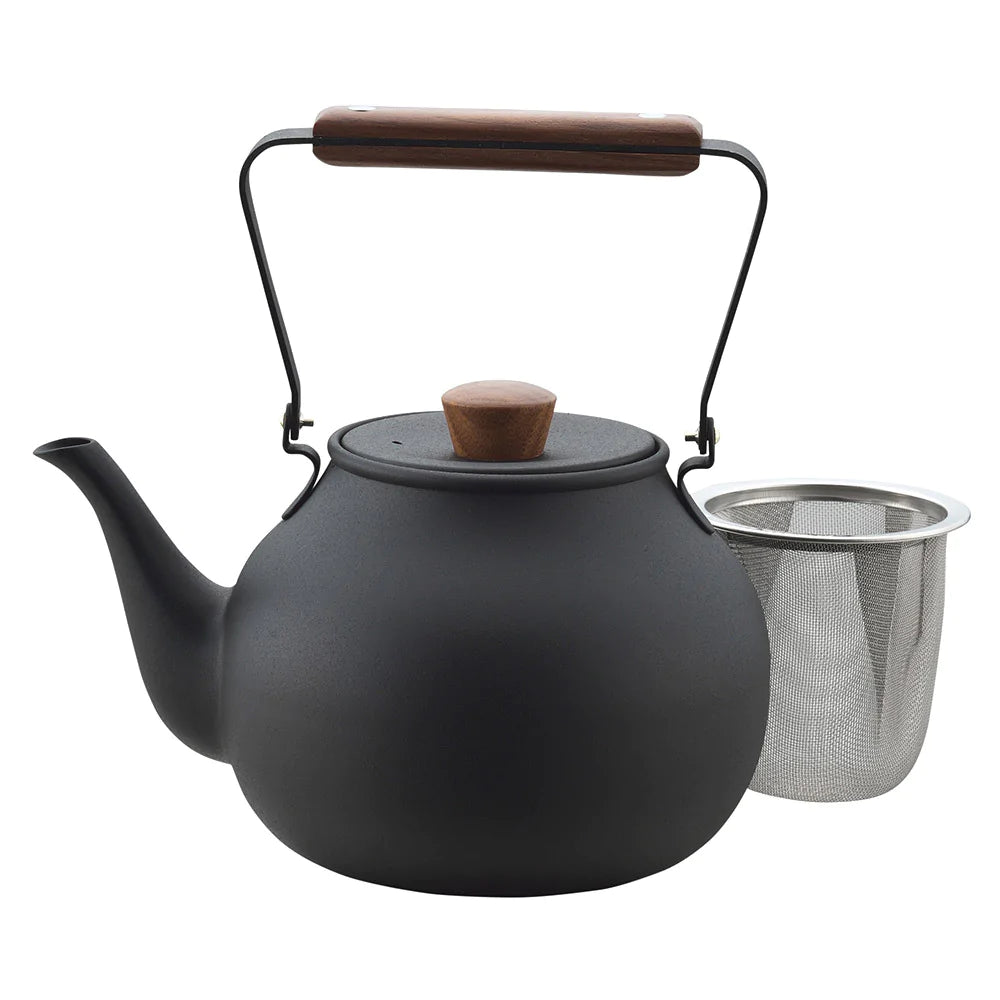 Japanese Stainless Steel Teapot Miyaco
Size: 155*116*157(mm)
Capacity: Full water 0.7L
Teapot has a lovely rounded shape and equipped with a tea strainer net.

The body is made of 18-8 stainless steel, which is resistant to color and odor staining, allowing you to enjoy different flavors and colors of Japanese tea in a single kyusu.
The knob and handle are made of warm natural wood. The design creates a relaxing moment.