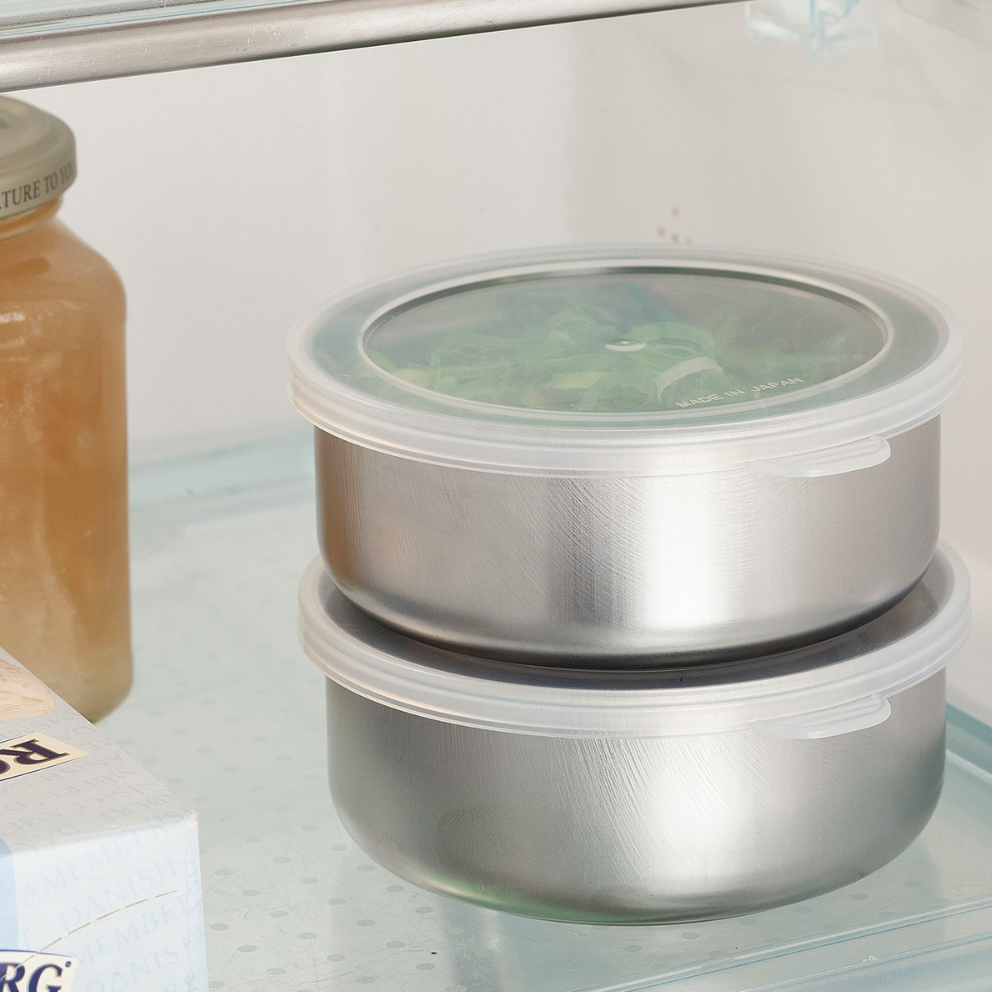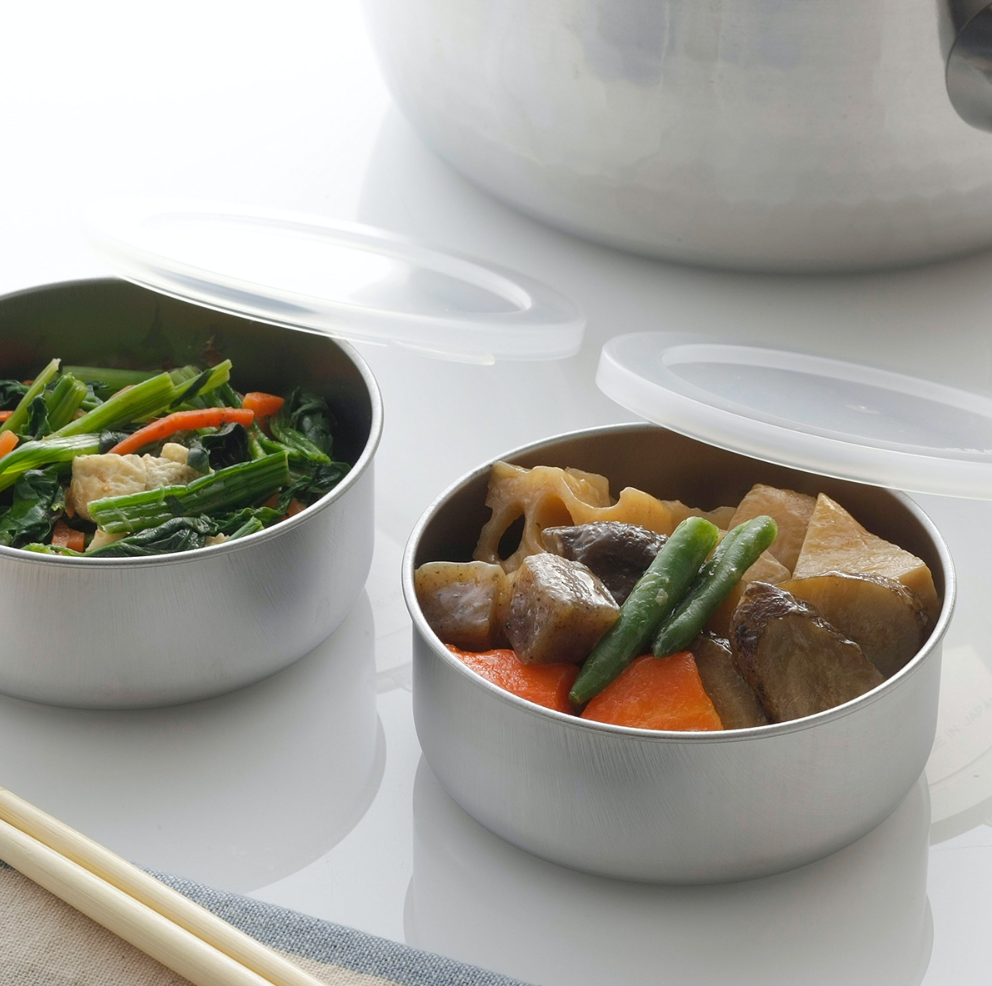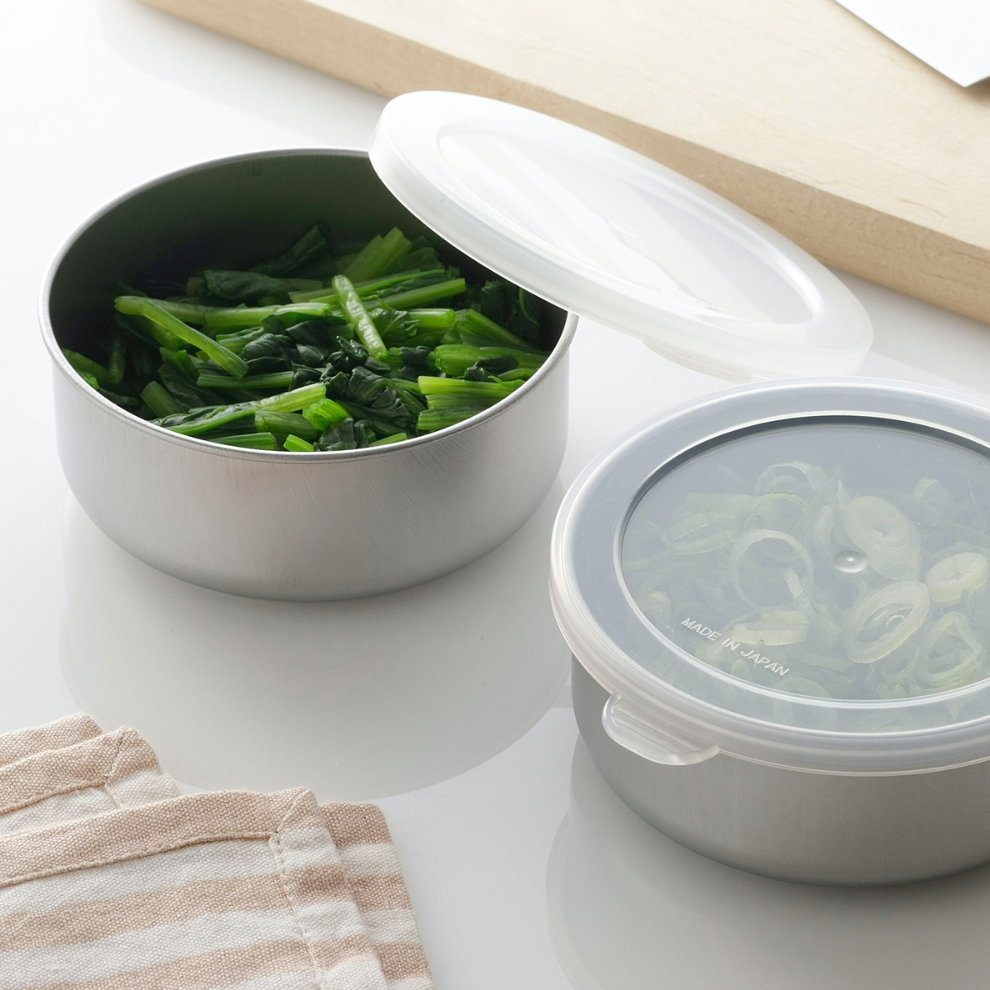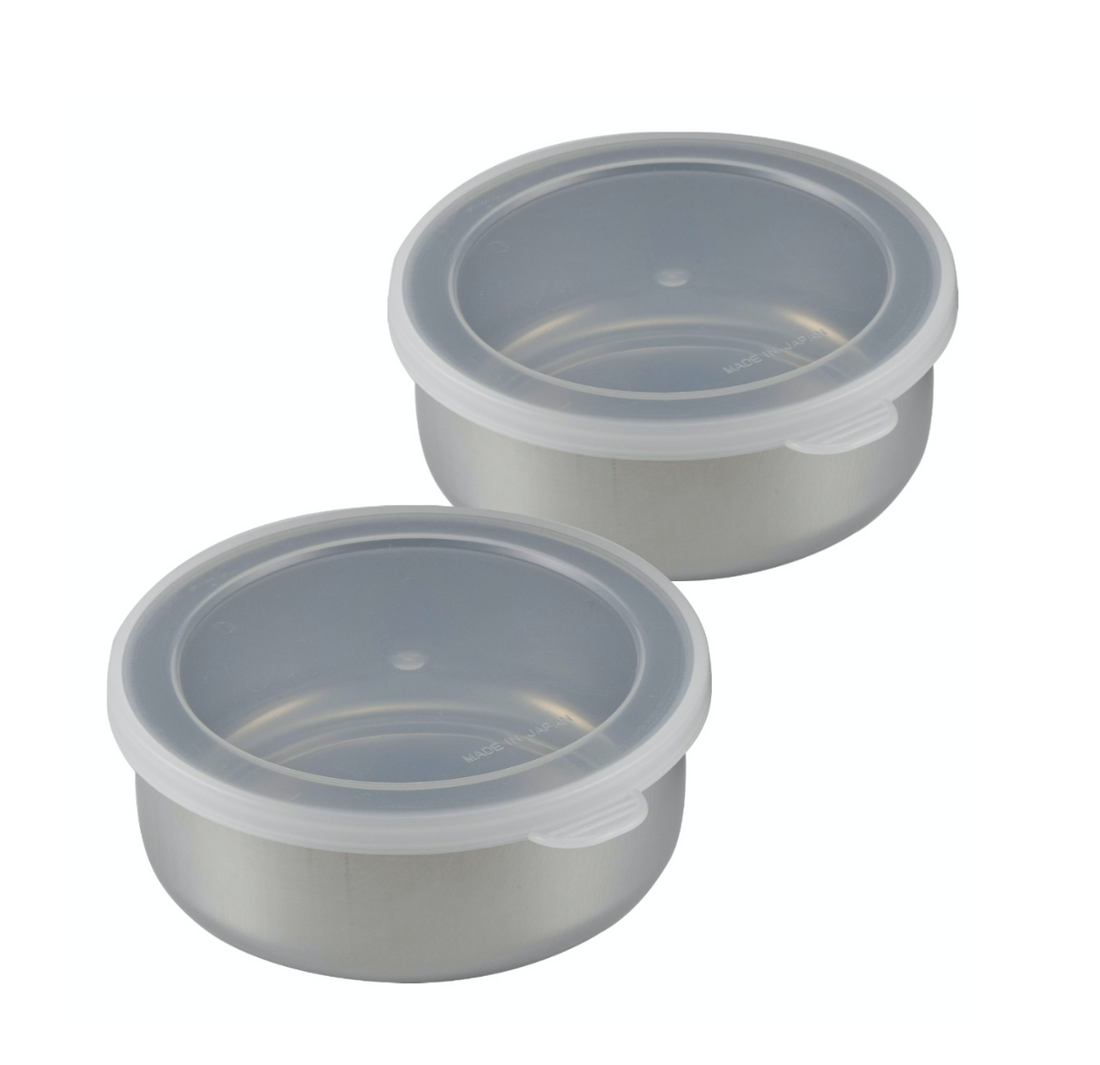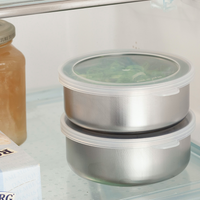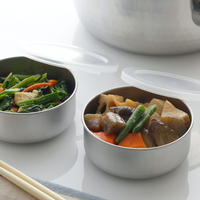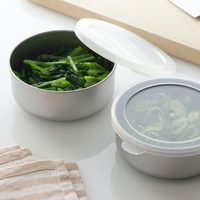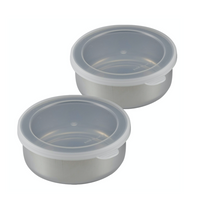 Japan Tsubame Shimomura Stainless Round Container Set of 2 -300ml
Convenient Container with Lid for Food Preservation. Its Round Shape Takes Up Minimal Space in the Refrigerator. Made of Rust-Resistant Stainless Steel.
****Please Note: Do not use the lid in the freezer as there is a risk of breakage. Also, it is not completely airtight, so there is a risk of spillage if tilted.
Material: 
Stainless Steel, Lid: Polyethylene (Heat Resistant up to 60℃)
Size:
Width 11.5 × Depth 10.6 × Height 4.3 cm (including lid),
Internal Diameter 9.8 × Depth 4.1 cm
Capacity: 300 ml
Weight: 58 g