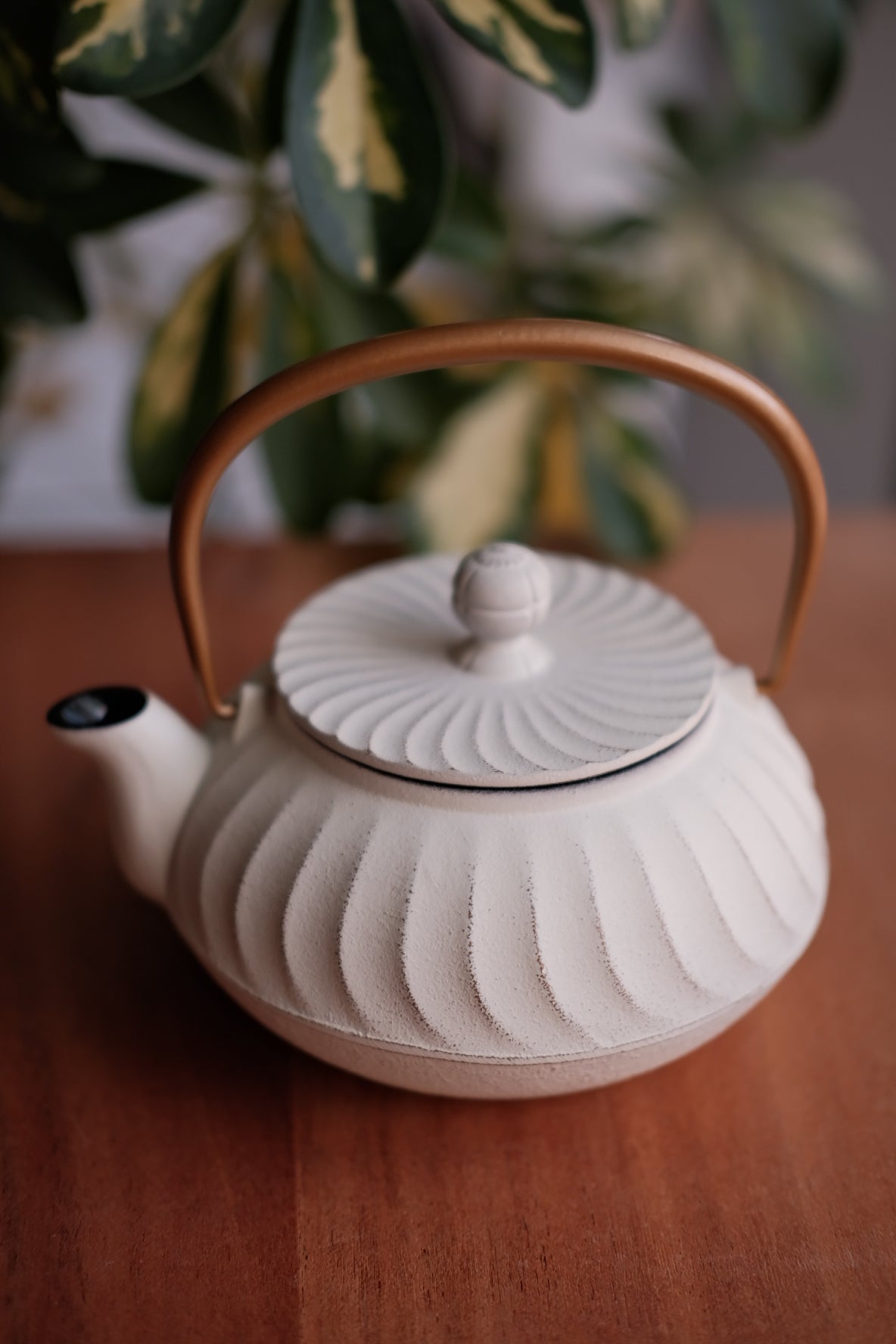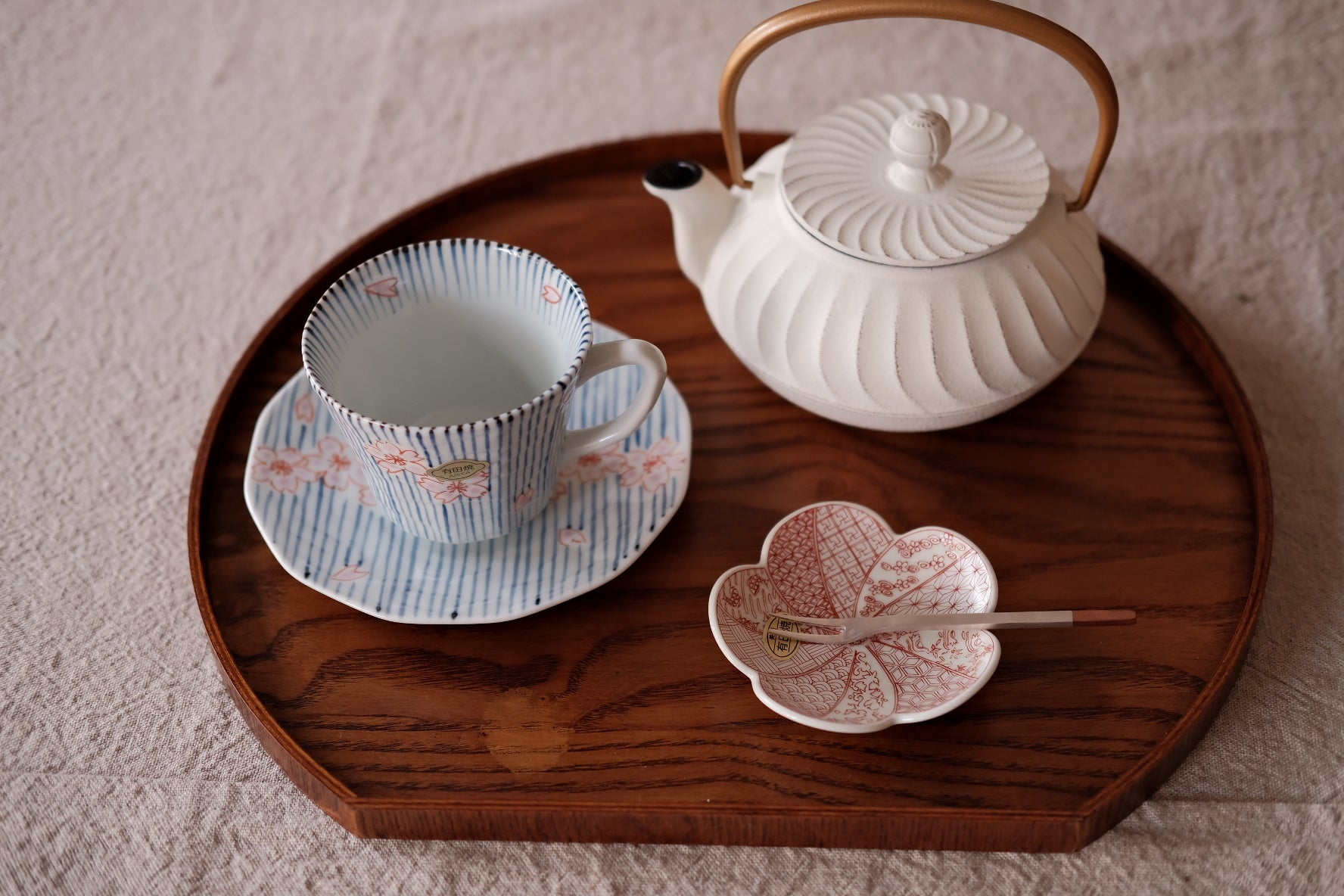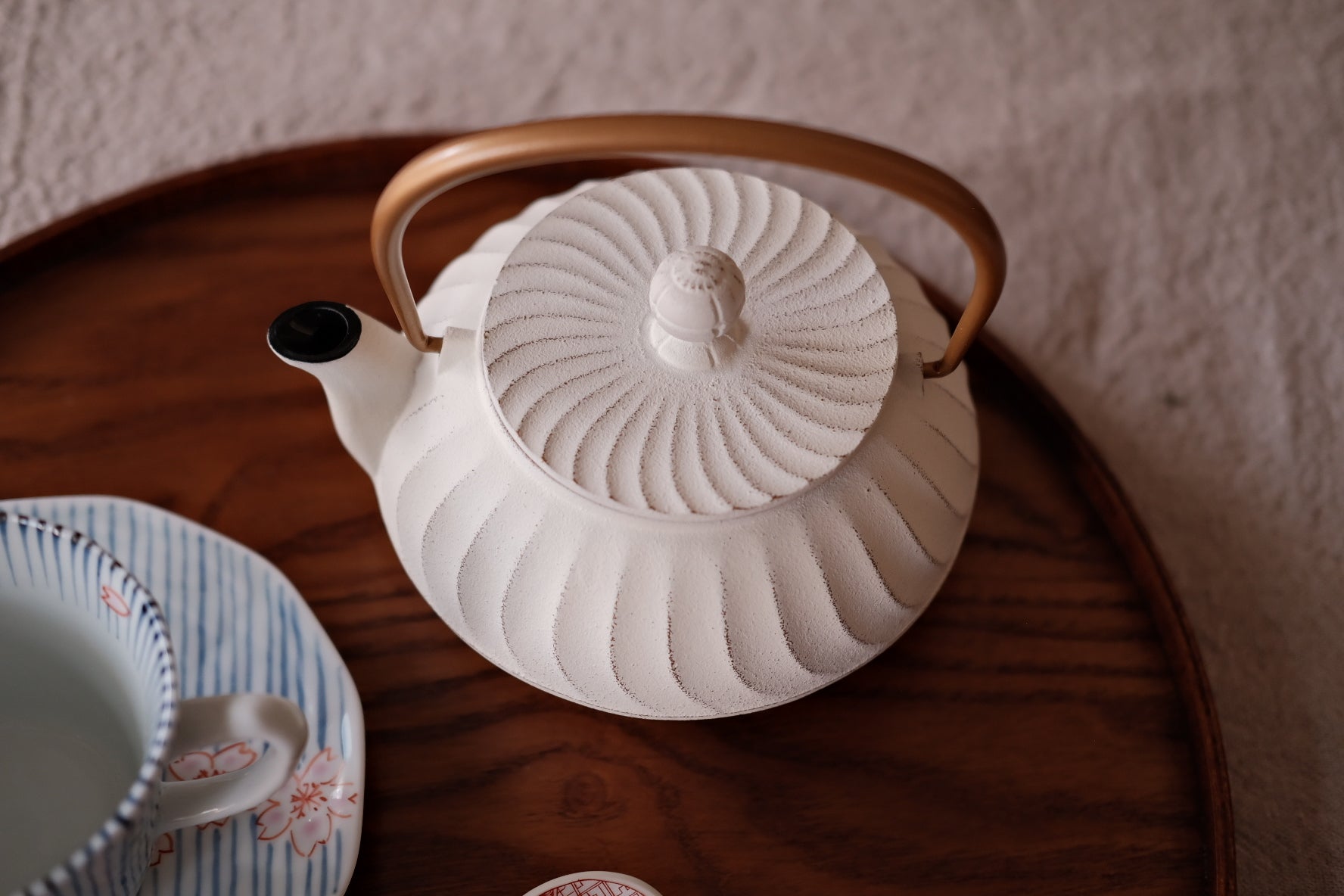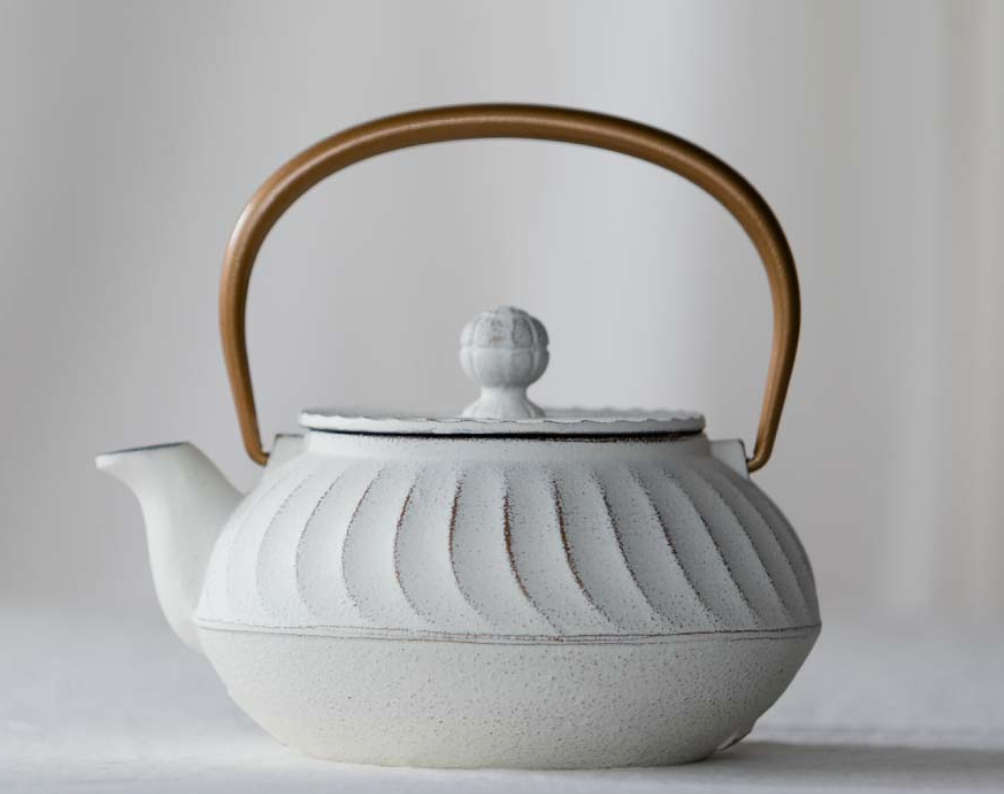 IWACHU Iron Teapot - White Gold
This Kyusu teapot features a beautiful wave pattern and is available in variations of gold and young grass colors. It is adorned with decorative gold accents known as "Tsurugane," adding a touch of luxury to its design.
The wave pattern not only enhances the teapot's aesthetic appeal but also improves its grip and pourability. The spout of the teapot is equipped with a filter, effectively removing tea leaves and sediments.
This teapot is a masterpiece that combines traditional Japanese craftsmanship with design. It enhances the joy and beauty of drinking tea, making it an ideal choice for those who cherish the art of tea ceremony and the ritual of tea preparation.
Please note that the gold accents on the teapot are plated.
Size: 16×14×H14.5cm (including the handle)

Heat Source: Not suitable for gas stoves, open flames, or induction cooktops (not compatible with gas, open flame, or induction)

Weight: Approximately 1.45kg

Capacity: 650ml (full capacity)

Material: Cast iron (interior and underside of the lid coated with enamel)

Color: Gold/Young Grass (clear coating finish) Handle: Gold

Country of Origin: Made in Japan

Accessories: Tea strainer
Canada Free Shipping Over $150
Share