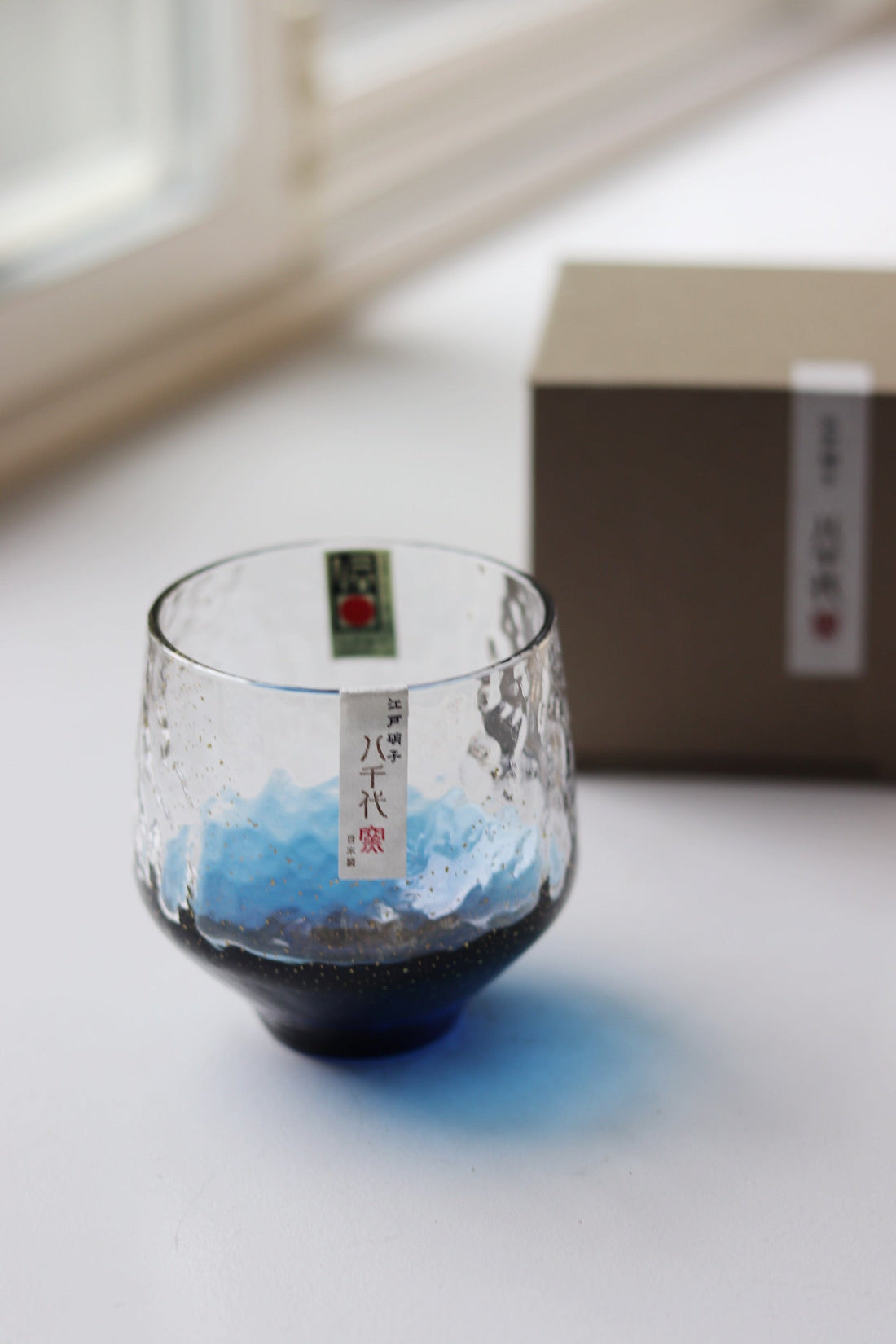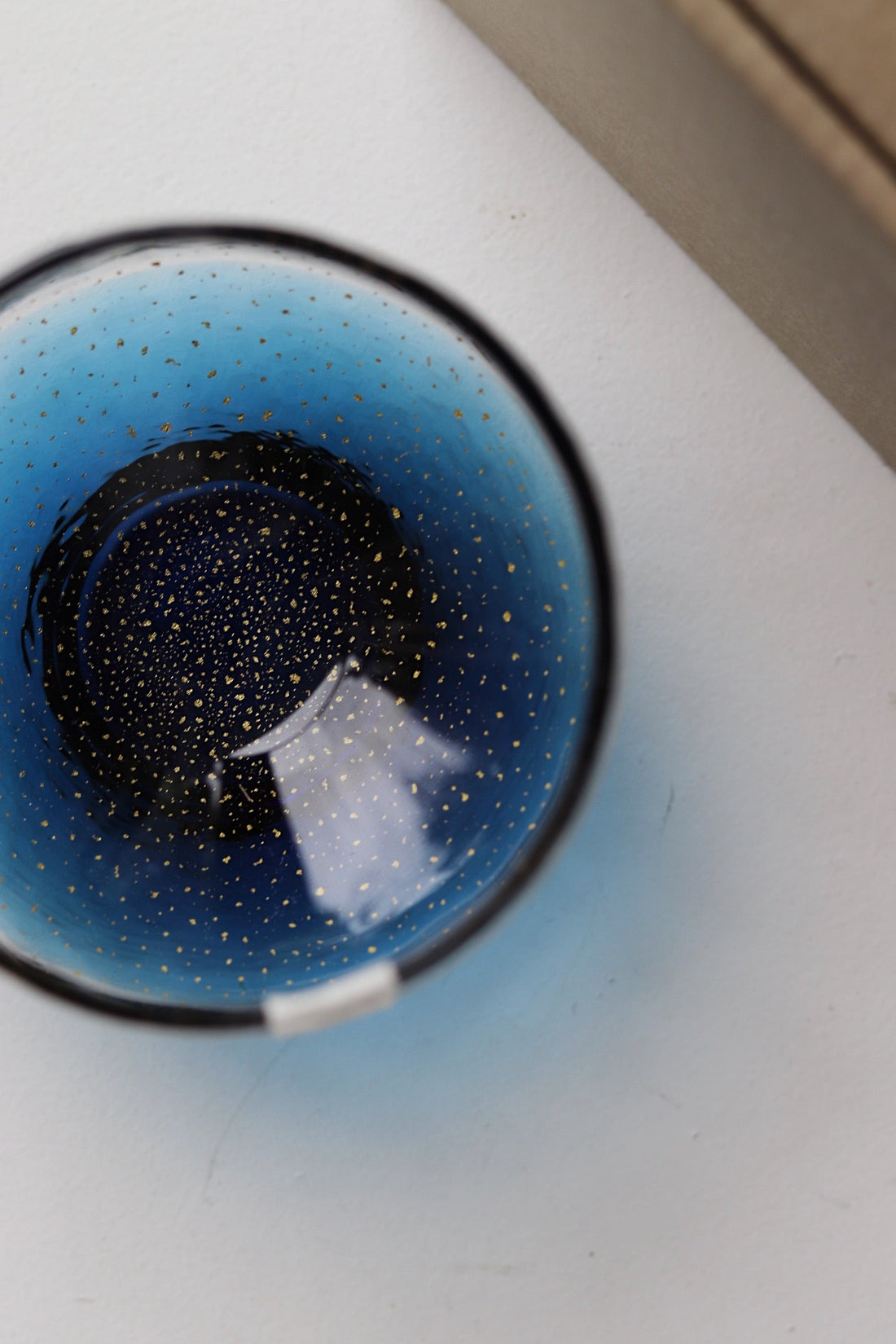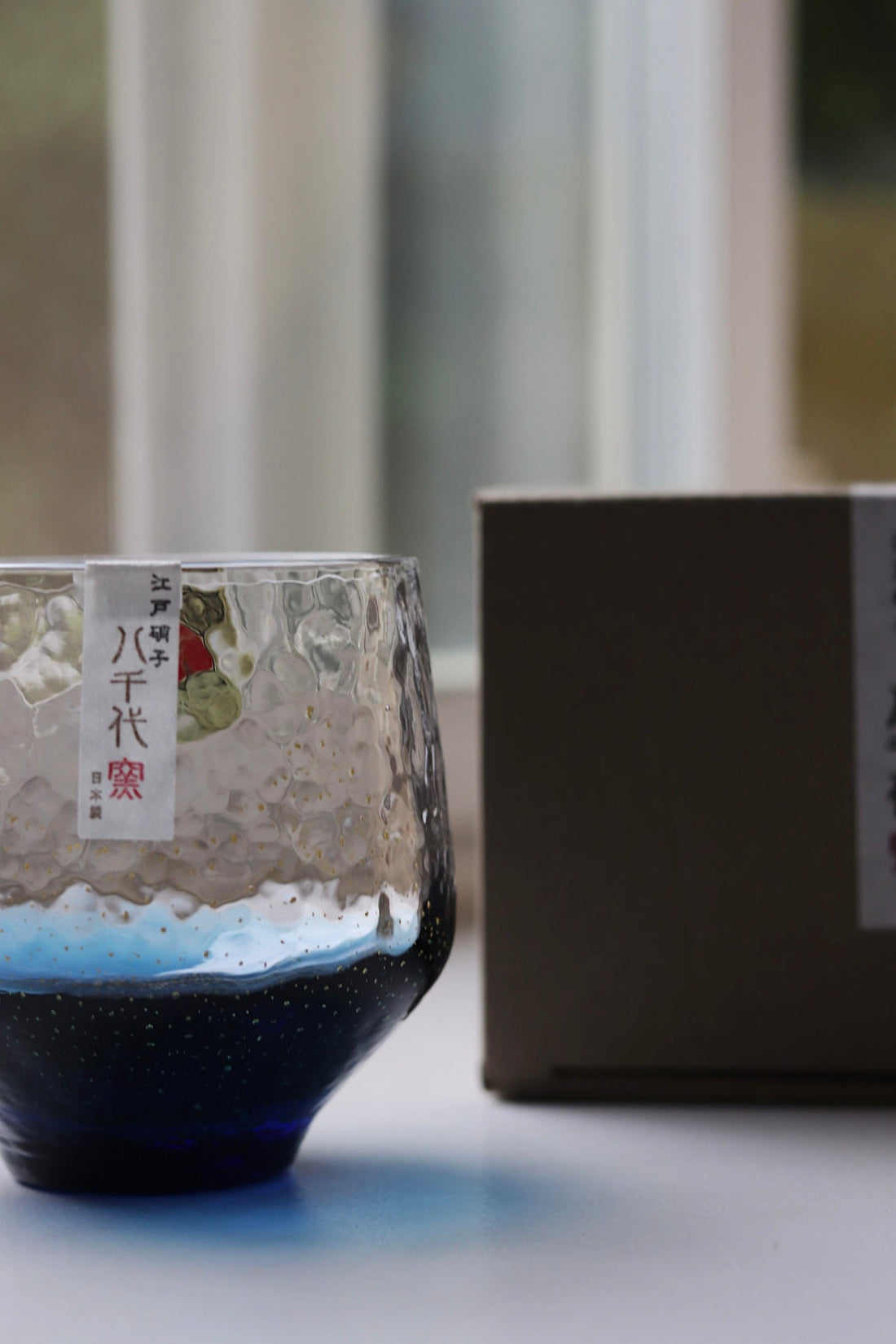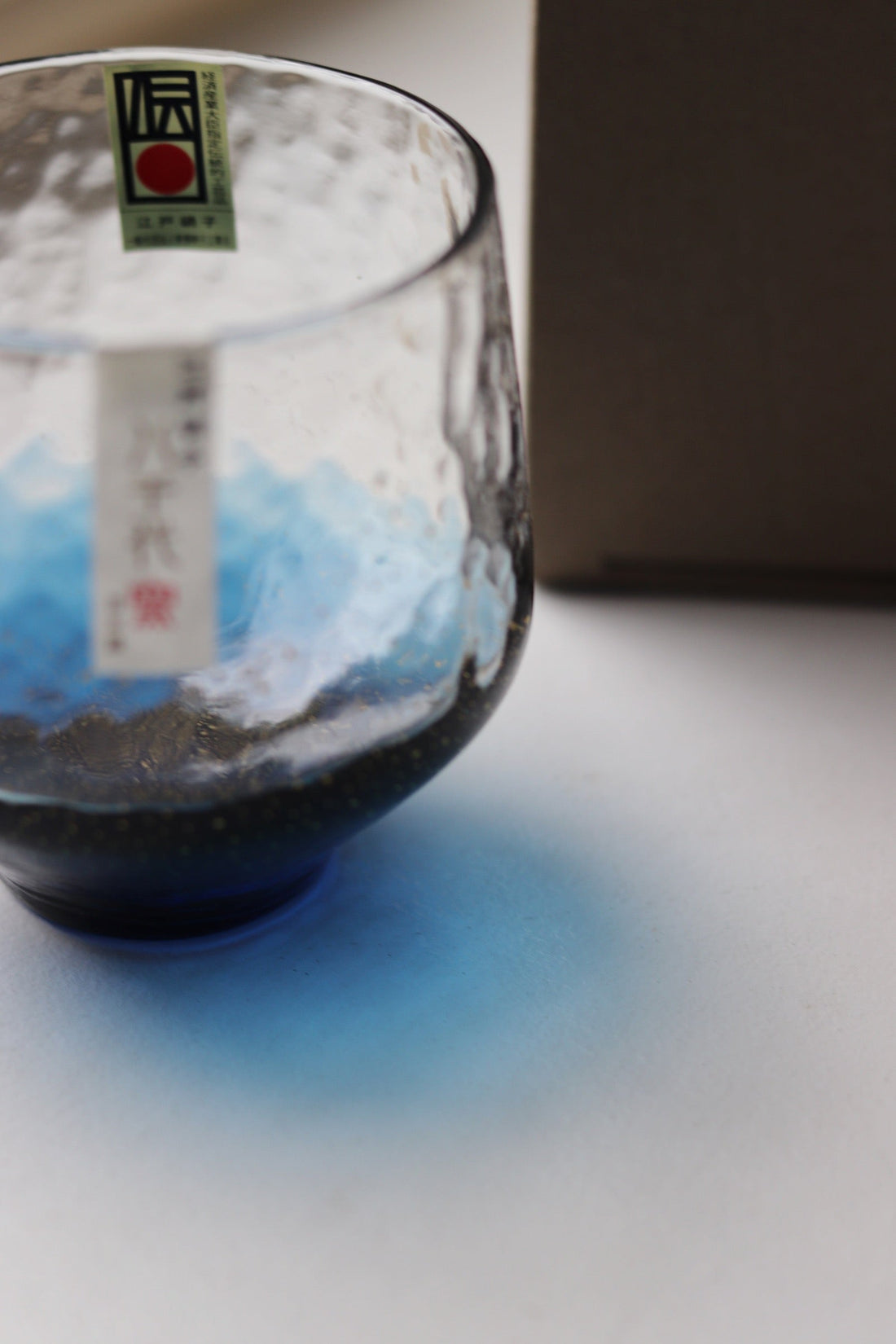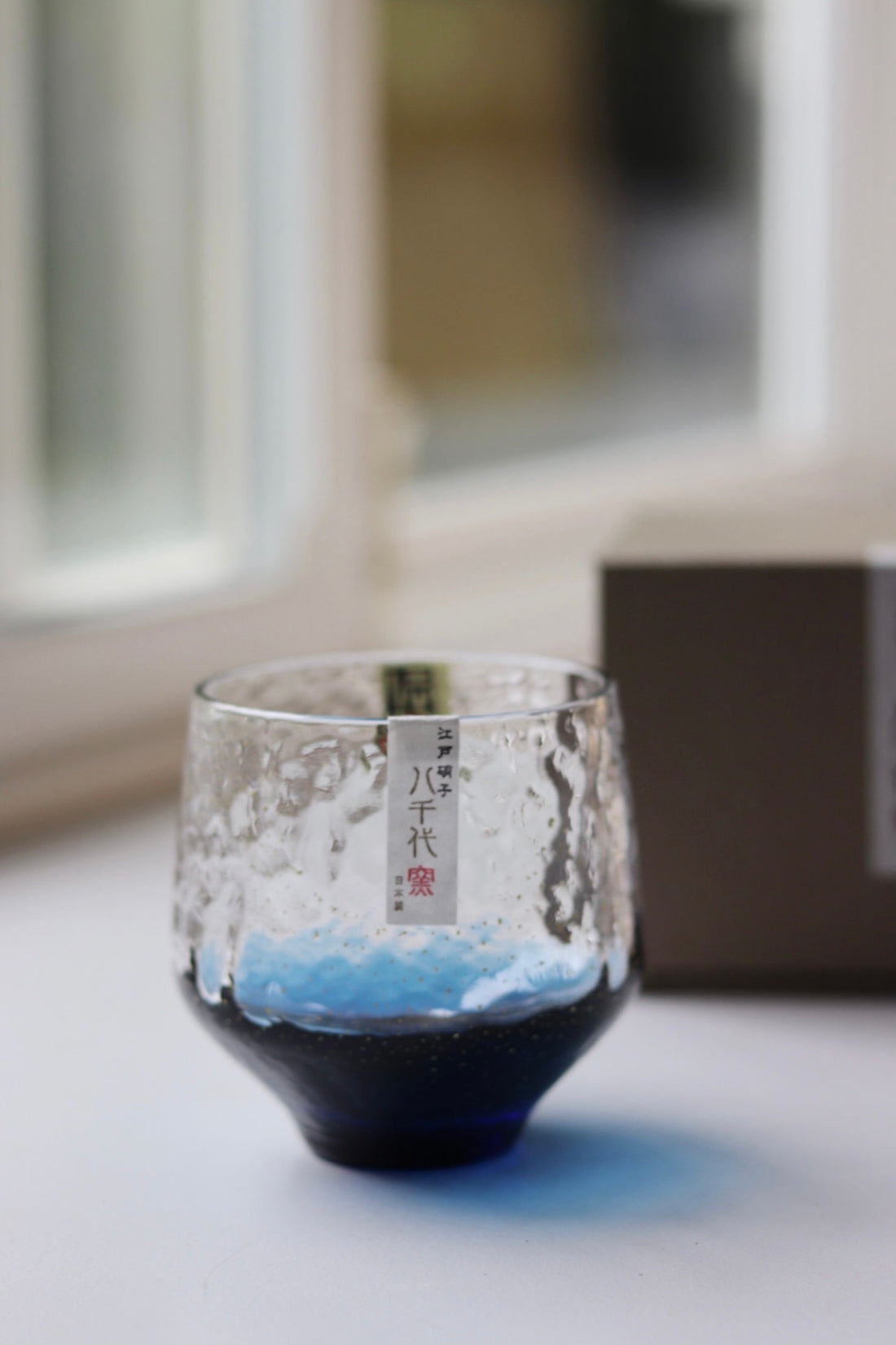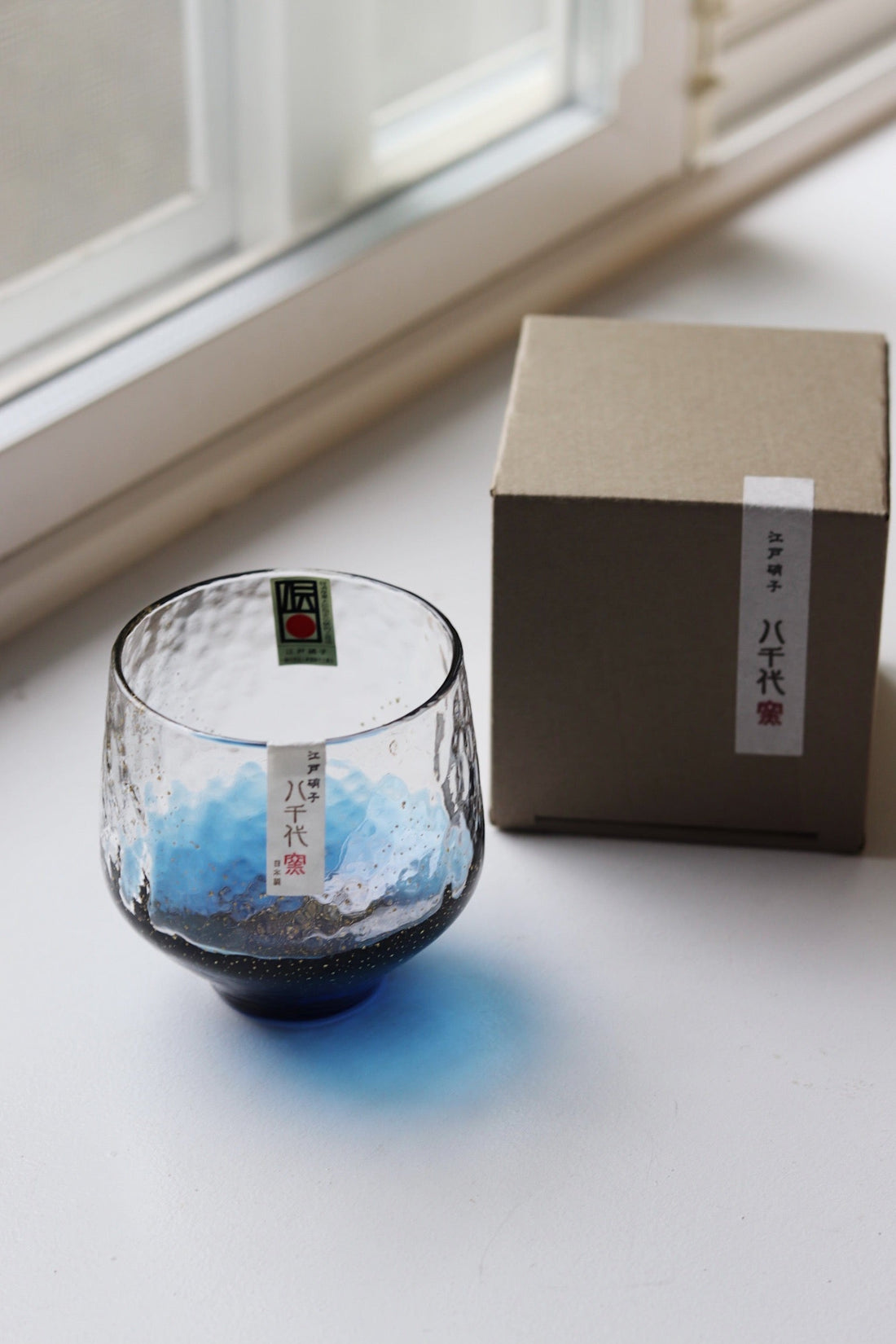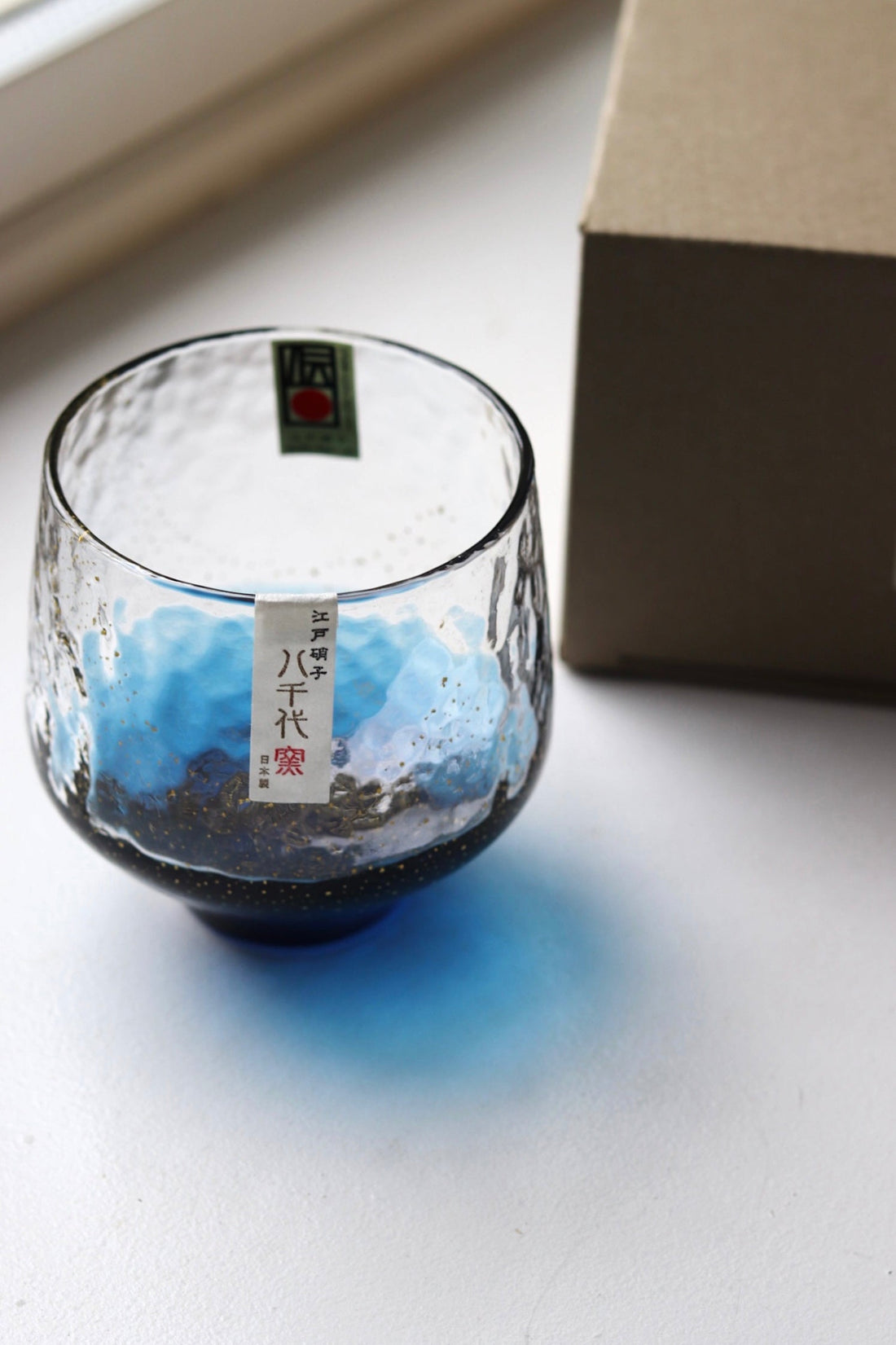 Toyosasaki Edo Glass Tumbler
Size: Diameter of opening 72mm, Height 81mm, Maximum Width 83mm
Capacity: 260ml
The country of Shimosa is the glassware of the "Yachiyo kiln" produced from the Yachiyo kiln.
This product inherits the manufacturing method of "Edo Glass", which was designated by the Minister of Economy, Trade and Industry as a national traditional craft, and is a gem made with scorching flames and craftsmanship.
Edo glass is a glass product that is made by winding glass around a pole by a craftsman and inherits the manufacturing method that has been handed down from ancient times in the former Edo area.
A sense of luxury woven with deep colors and gold leaf. Handmade warmth that you will love every time you use it.