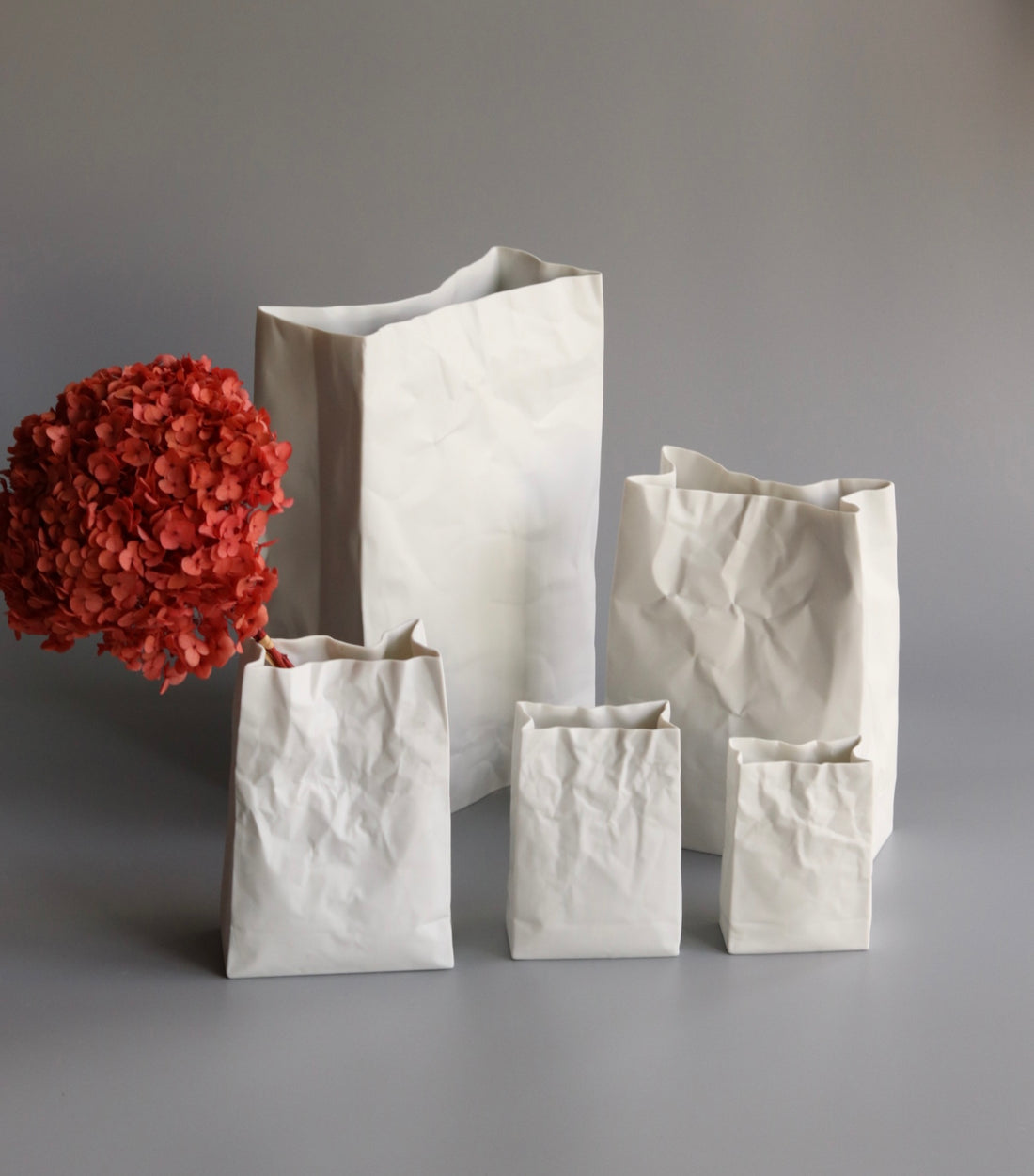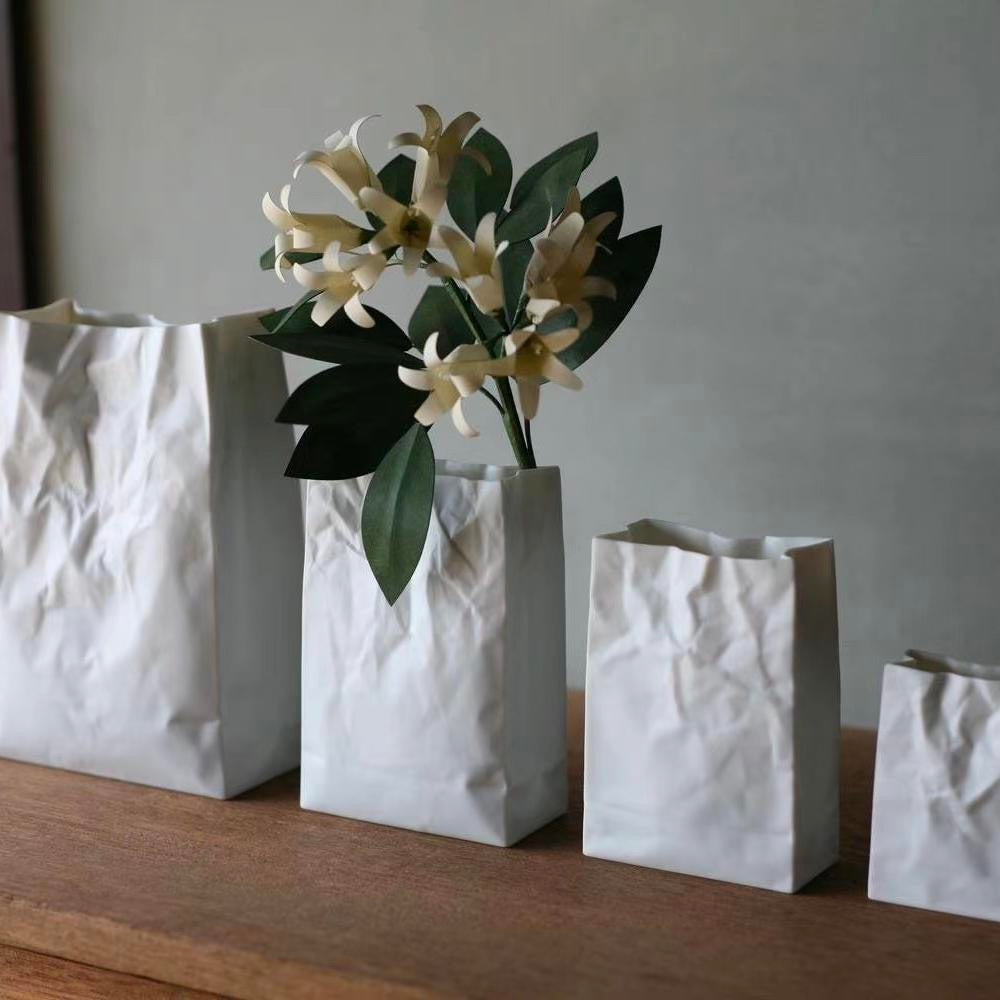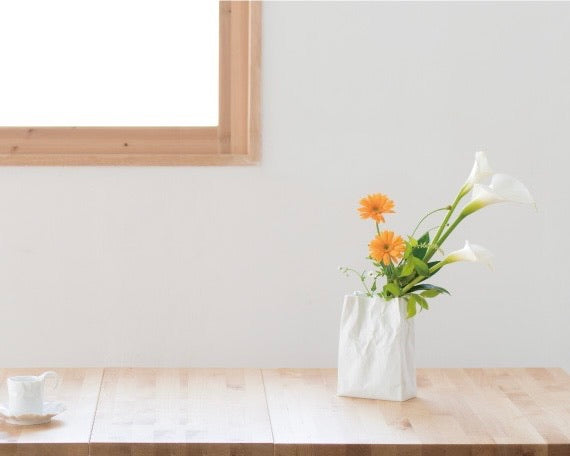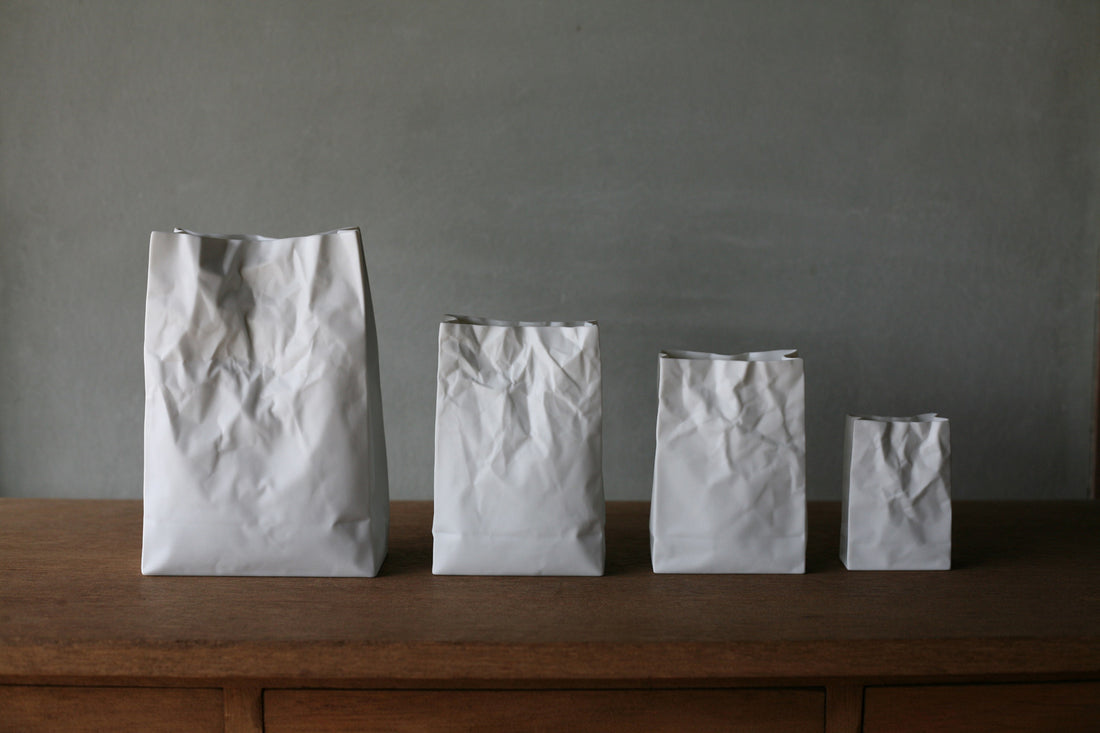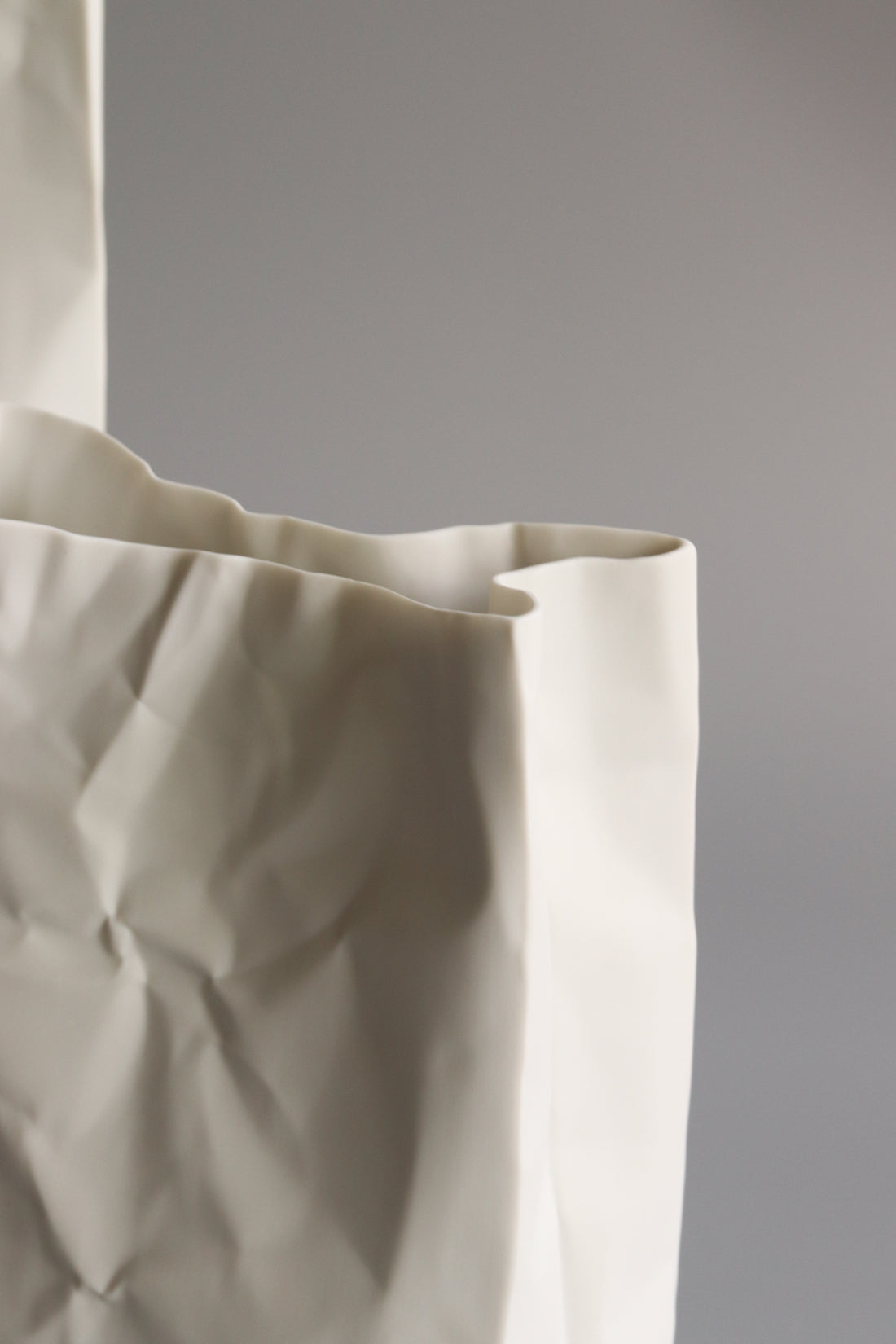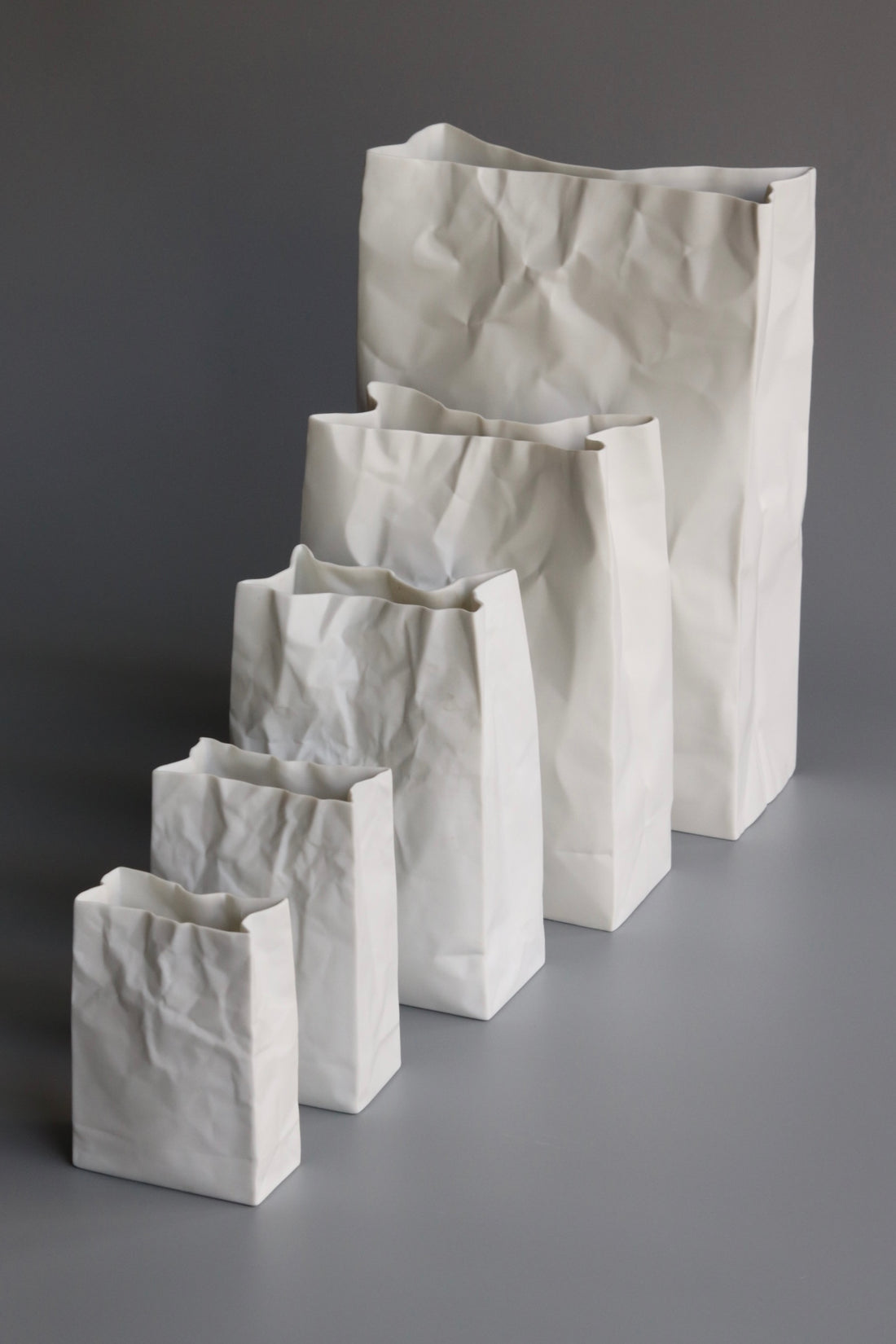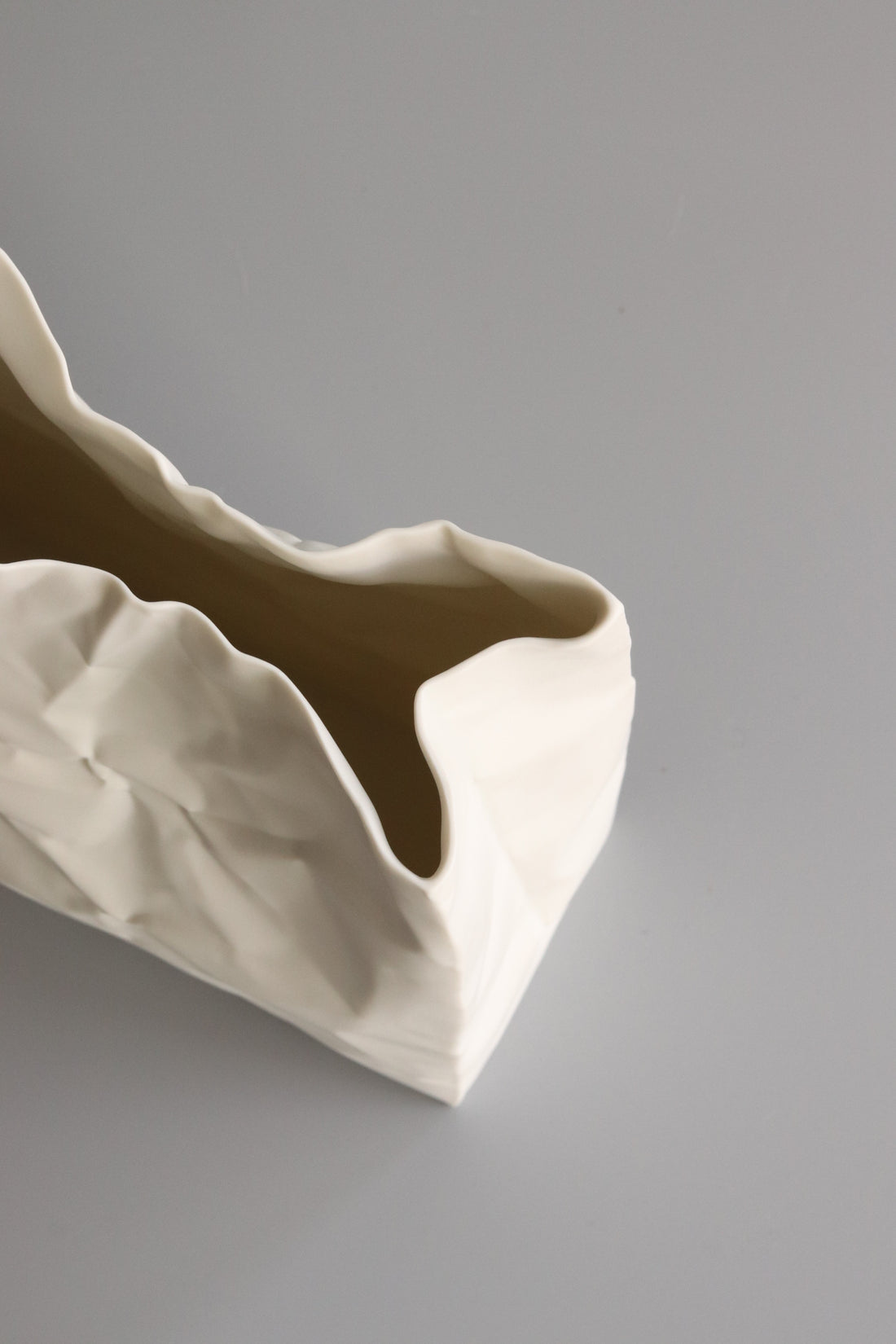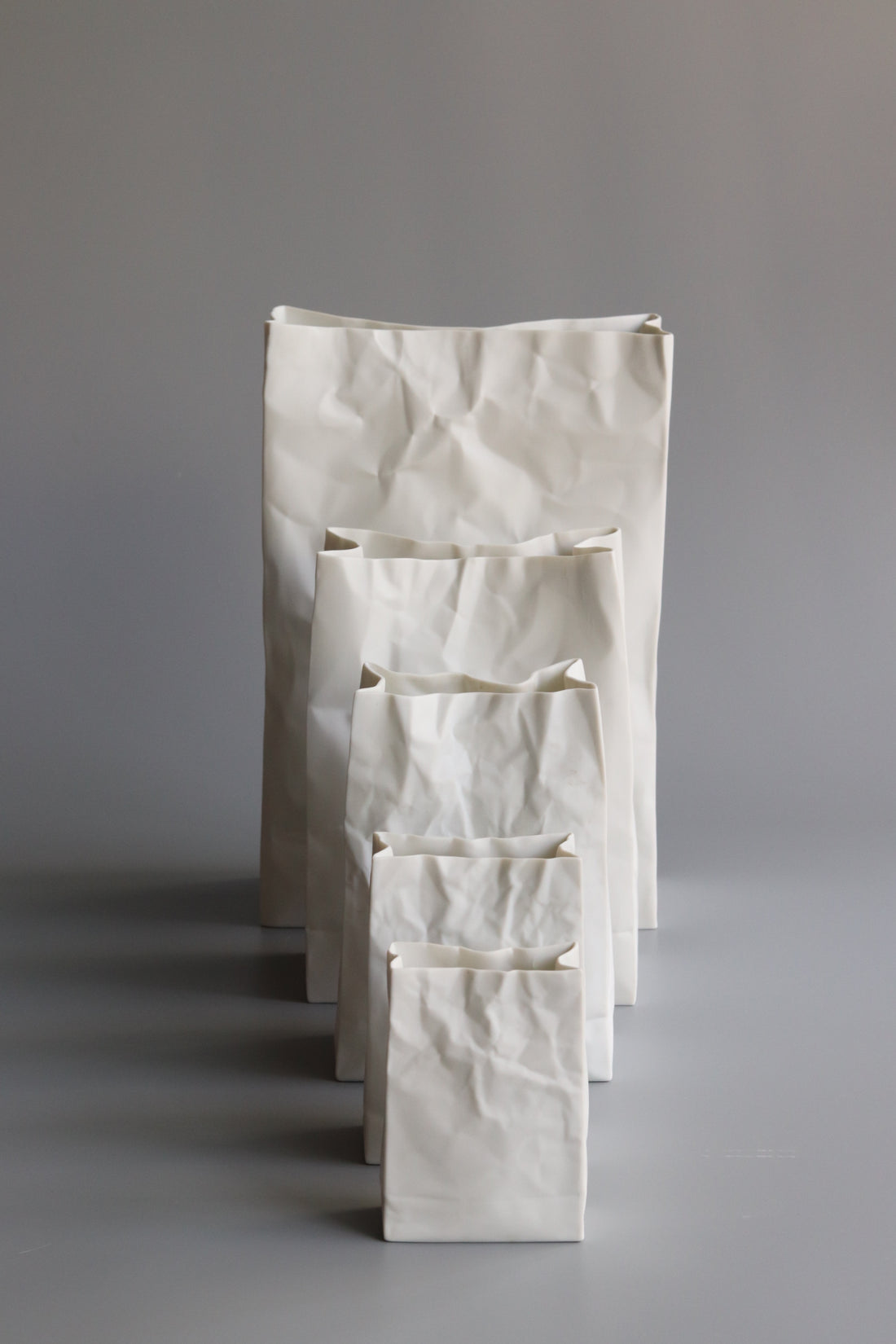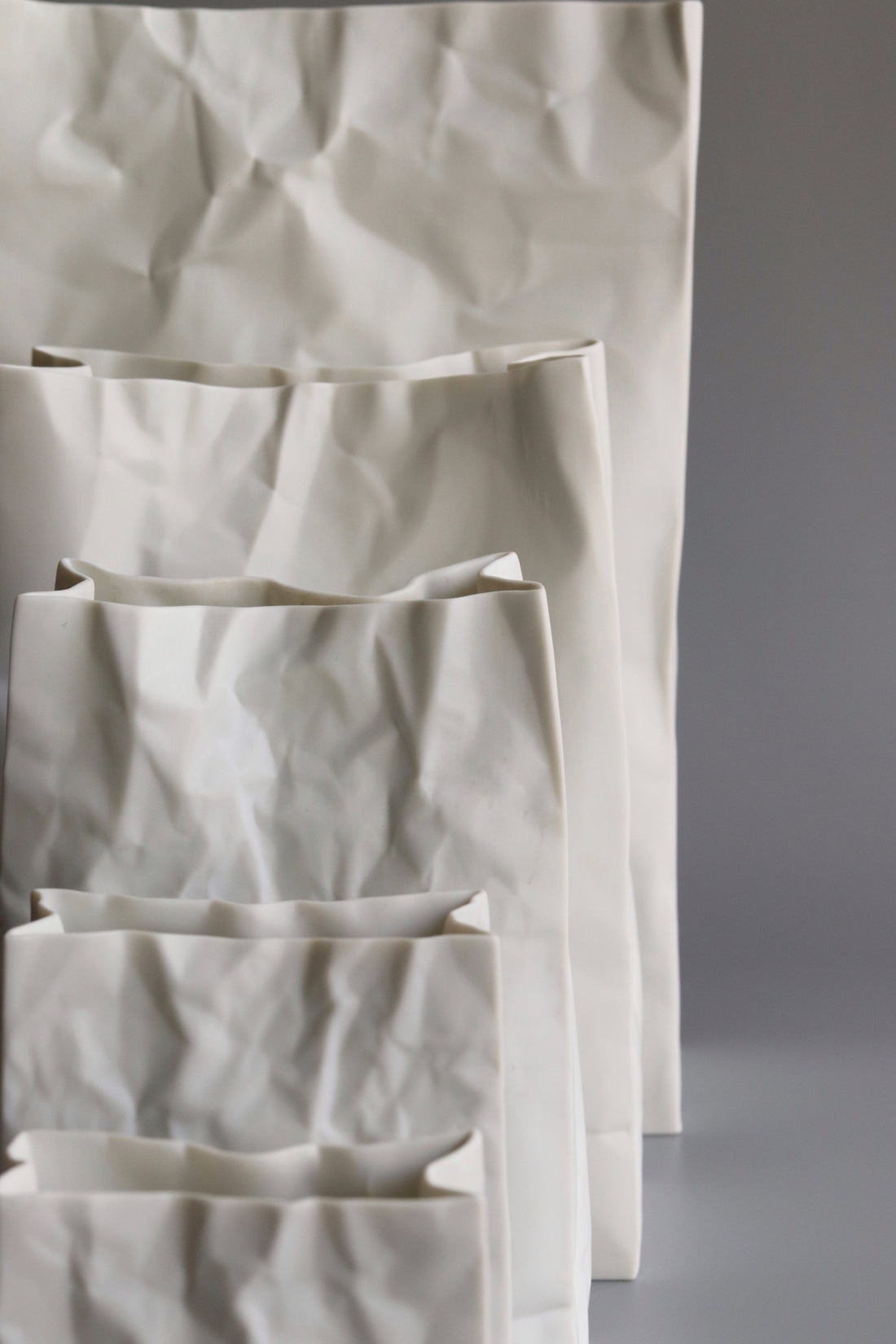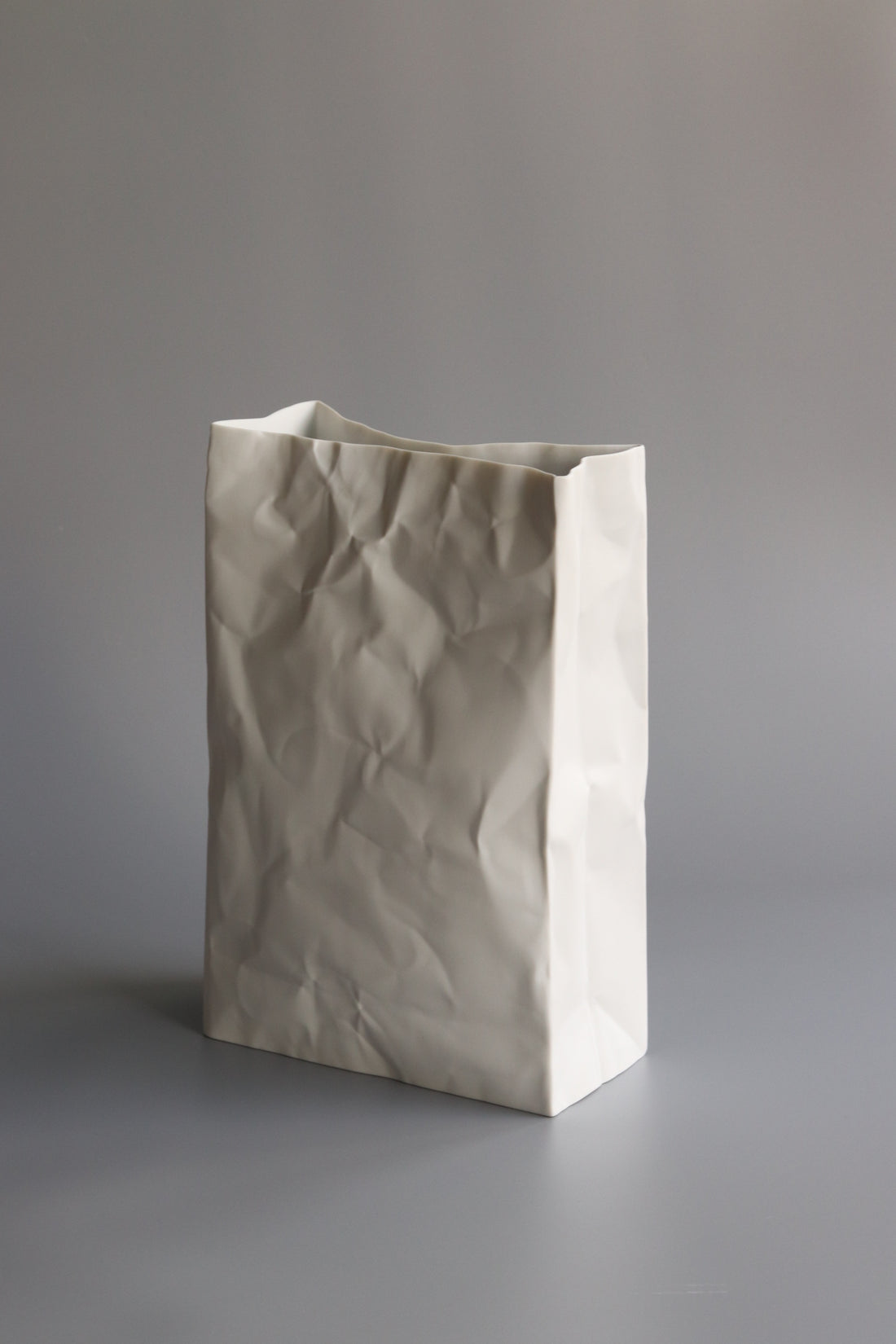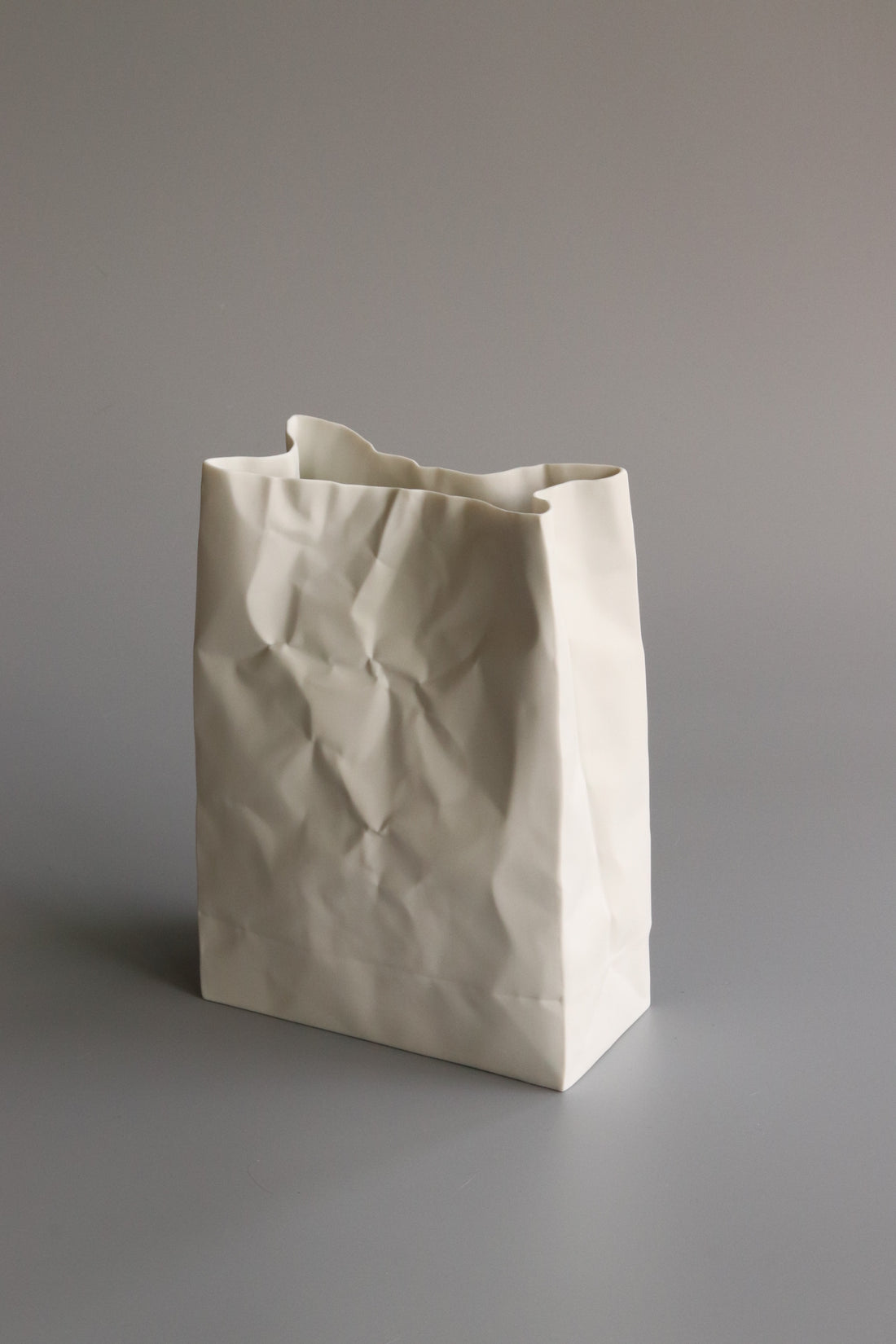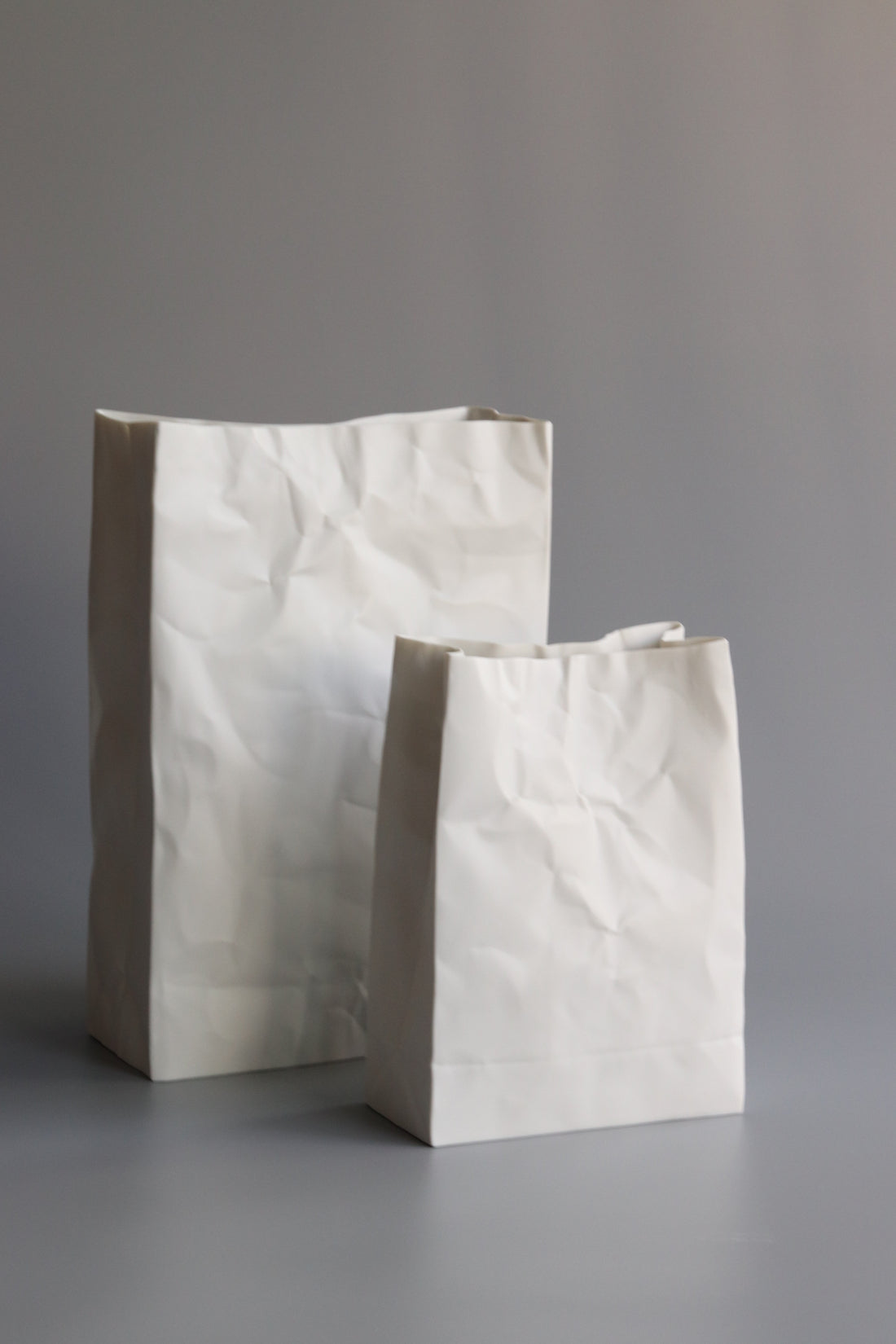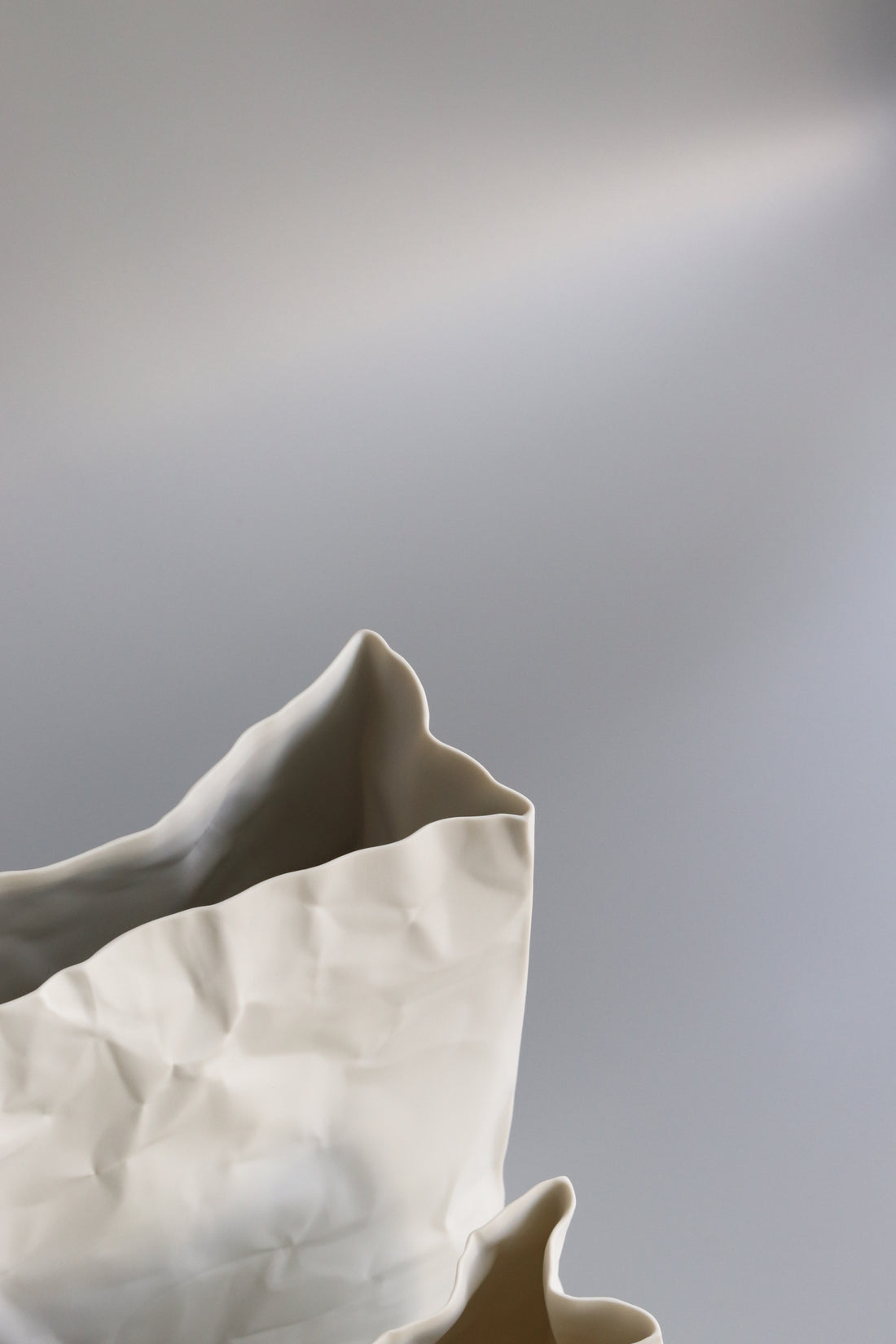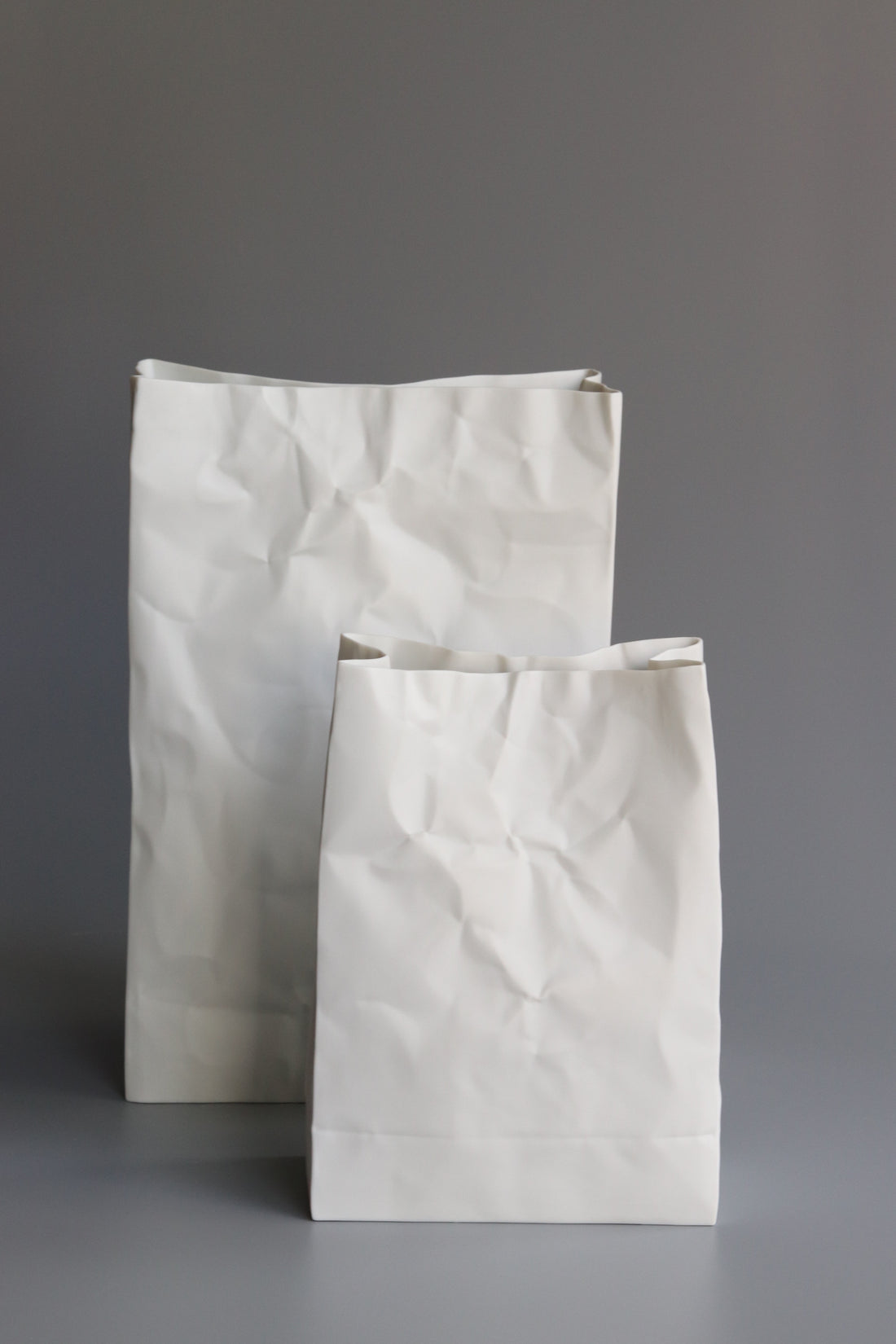 Ceramic Japan Crinkle Bag Vase
6 sizes total. Recently new release two sizes which is the XL and XXL
LL #1: 14 x 8 x 19.5cm
L #2: 10 x 6 x 14.5cm
Medium #3: 9 x 5 x 13cm
S #4: 6x4x6cm

New size XL 17x8xh24cm   
New Size XXL: 22x10xh34cm 
The XXL size is available for pre-order, with a pre-order period of 1-2 months. Please note that the pre-order may be delayed due to production lead times.
The flower vase, Crinkle Super Bag, released in 1975, was selected by the Museum of Modern Art (MoMA) as a permanent collection in 1982. A piece representing Mr. Makoto Komatsu, who's one of the leading craft designers in Japan.


This vase, which looks like a paper bag made into a ceramic piece, has an elaborate appearance due to the careful casting and finishing by the craftsmen. The shadows of wrinkles created by natural light and lighting, as well as the shadows of plants reflected on the wall, subtly add color to the space.
The Super Bag flower vase was produced more than 20 years ago. Ceramic Japan reproduce the New Version of New Crinkle Super Bag at 2023, launch two oversized ceramic Super Bag.