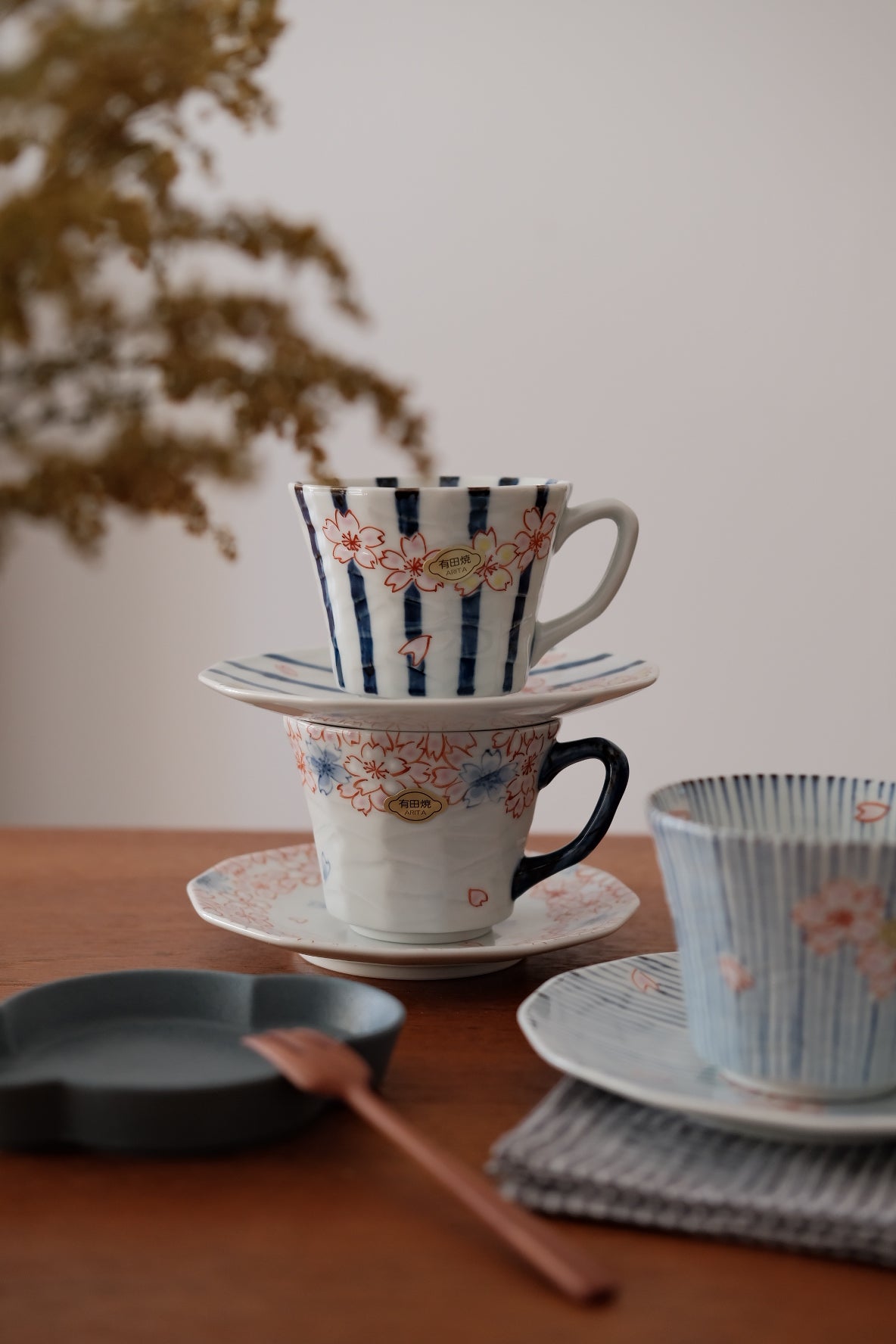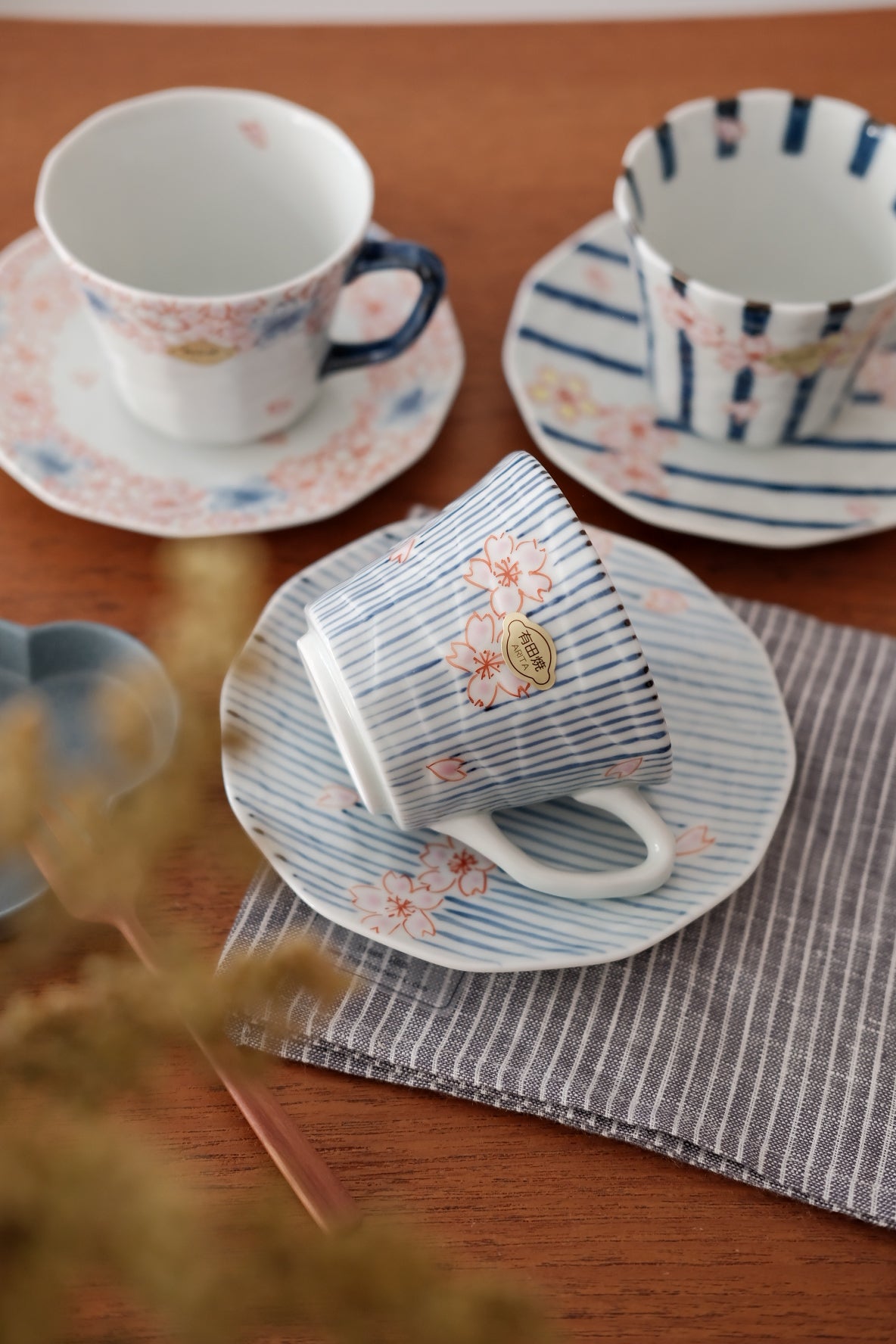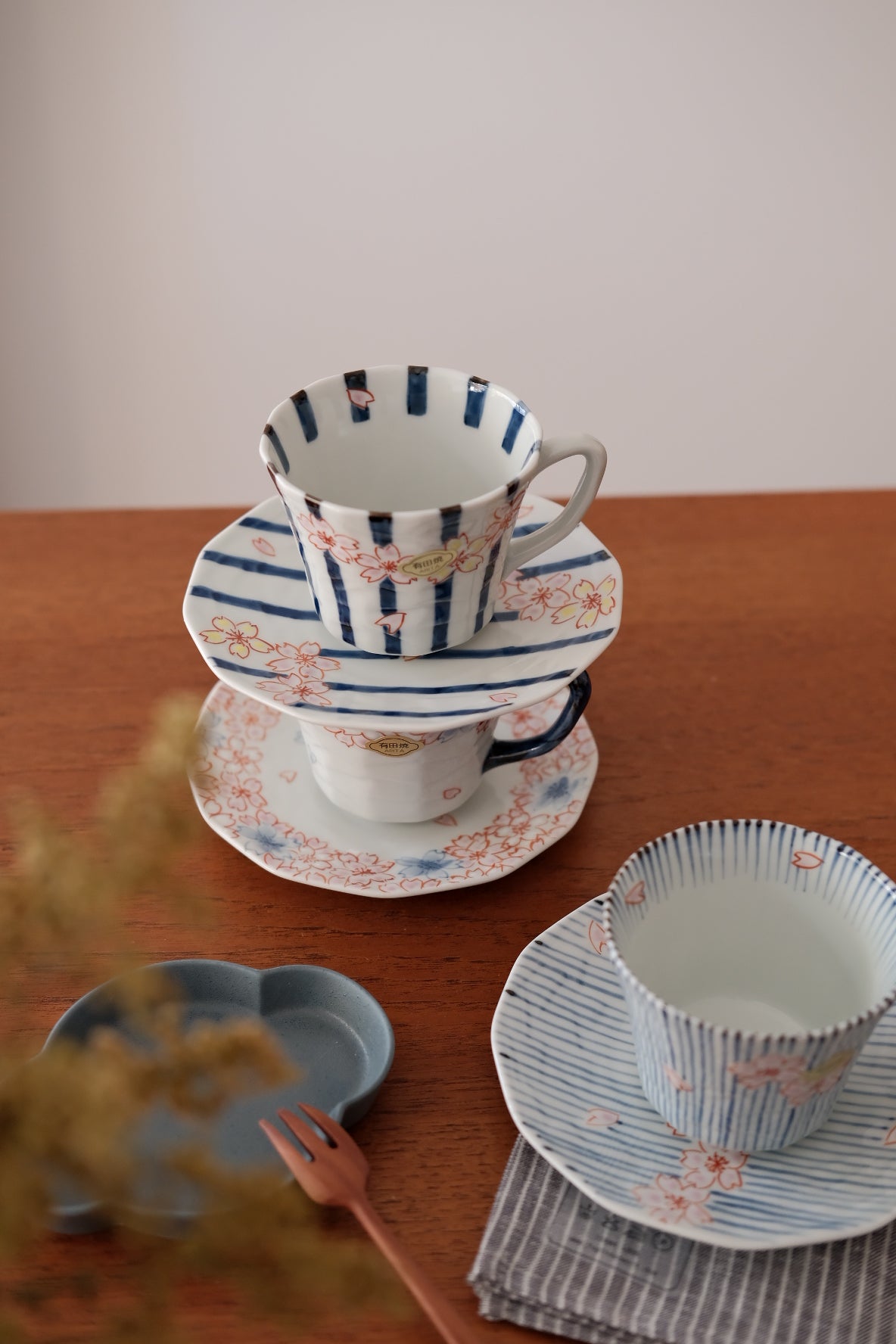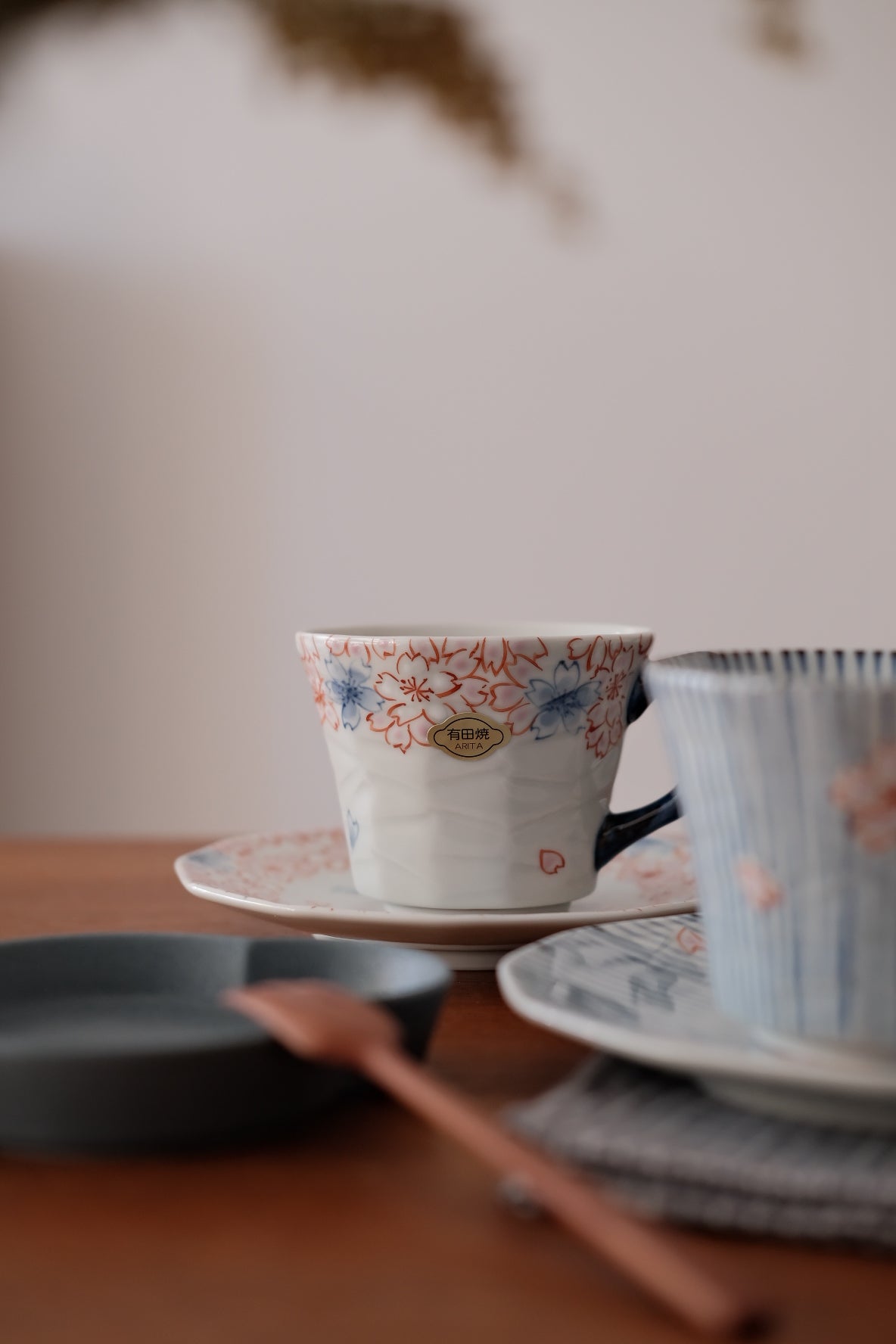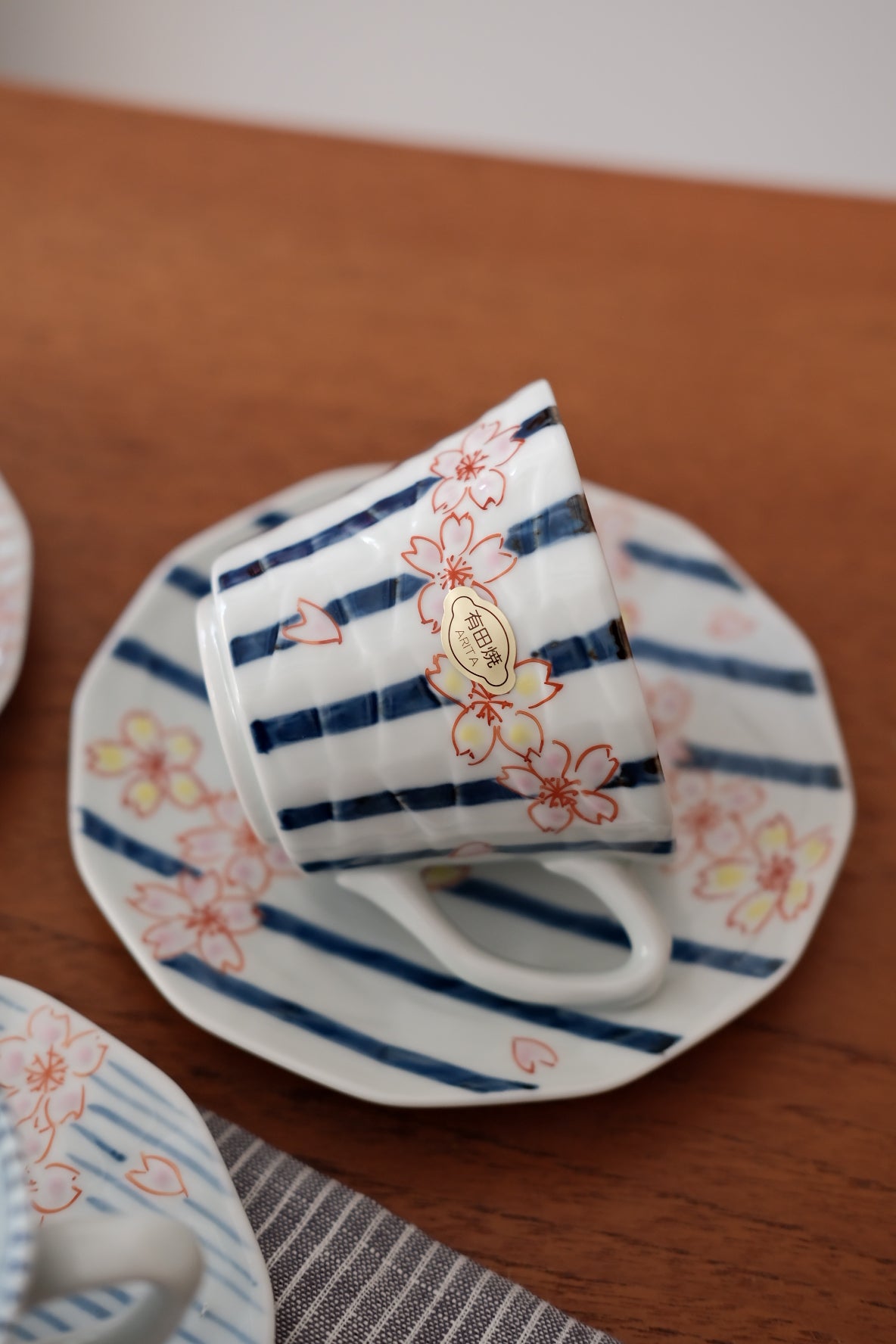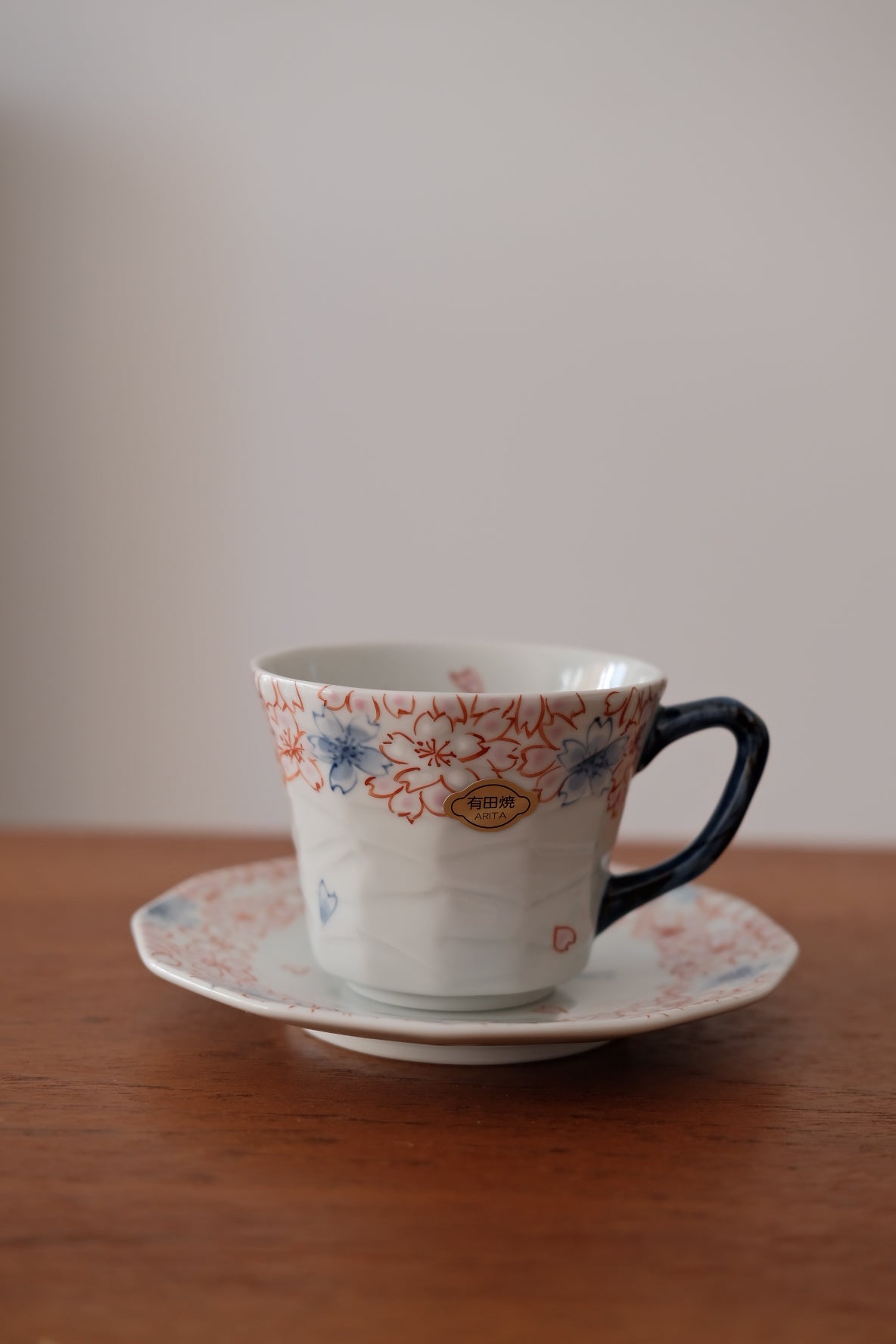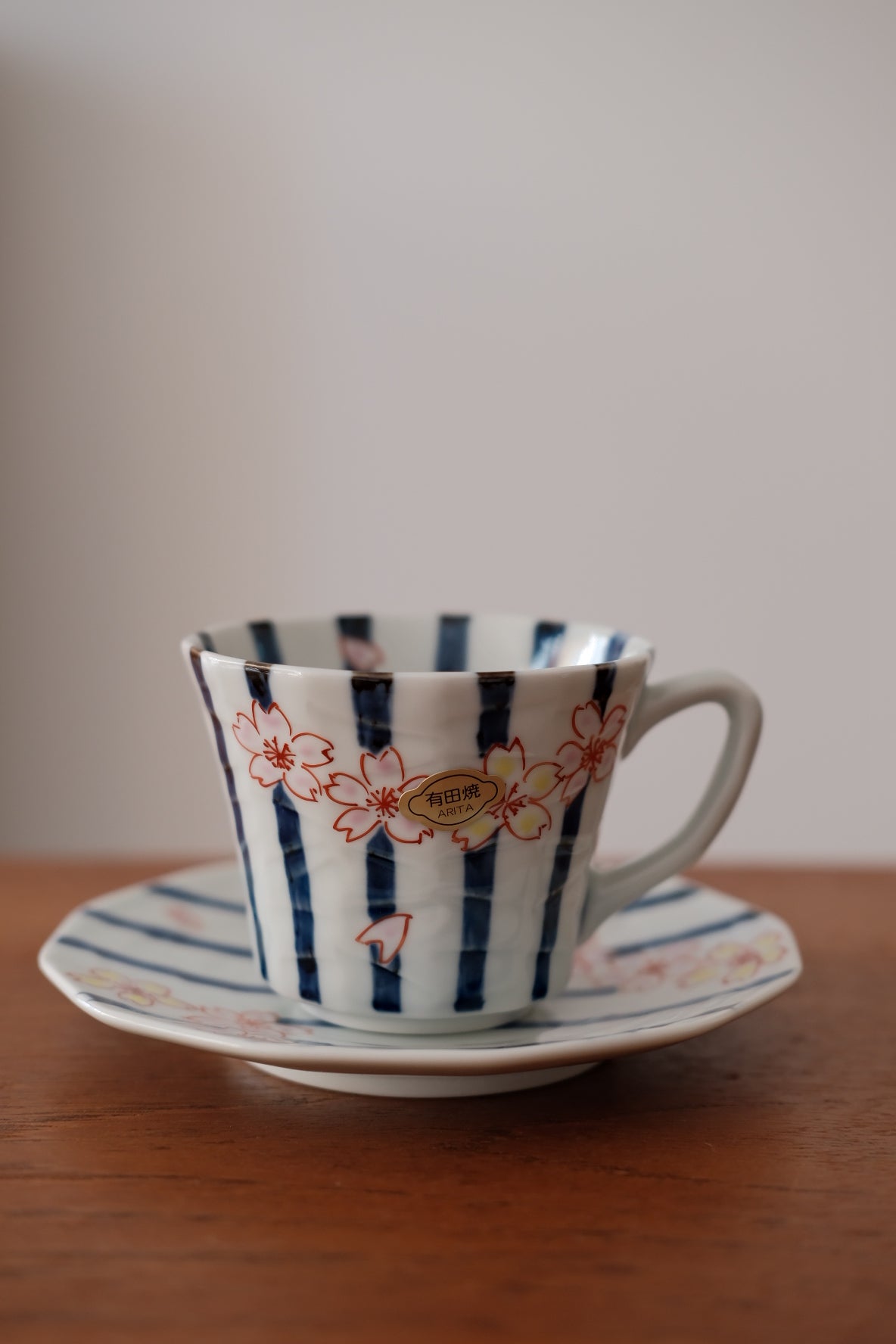 Arita Ware Sakura Coffee Mug & Suacer
Cup size:9cm*7cm (11.5cm with handle)180ml
Saucer:15cm*2cm
Dishwasher safe Microwave Safe
Introducing our exquisite Sakura Blossom Coffee Cup and Saucer Set, crafted in the renowned Arita-yaki style from the heart of Japan. Immerse yourself in the delicate touch of finely textured porcelain, a canvas of pure white elegance that enhances your coffee or tea-drinking experience.

These cups and saucers are not just vessels; they are a testament to the artistry of Arita-yaki, where tradition meets sophistication. The gentle touch of Japanese craftsmanship ensures a seamless blend of form and function, promising a drinking experience that transcends the ordinary.

Inspired by the ethereal beauty of cherry blossoms, our collection features a harmonious combination of soft pink sakura petals and graceful blue lines. With three distinct color palettes to choose from, there's a perfect set for every taste and occasion. Whether you're enjoying a rich cup of coffee or a soothing cup of tea, the Sakura Blossom set adds an extra layer of charm to your ritual.

Ideal for gifting, these cups and saucers symbolize the beauty of fleeting moments and the enduring bond of friendship. Share the joy of a refined beverage experience with your loved ones, and let the delicate allure of our Sakura Blossom Coffee Cup and Saucer Set transport you to the serene landscapes of Japan. Elevate your sipping moments with the artistry of Arita-yaki.
Canada Free Shipping Over $150
Share