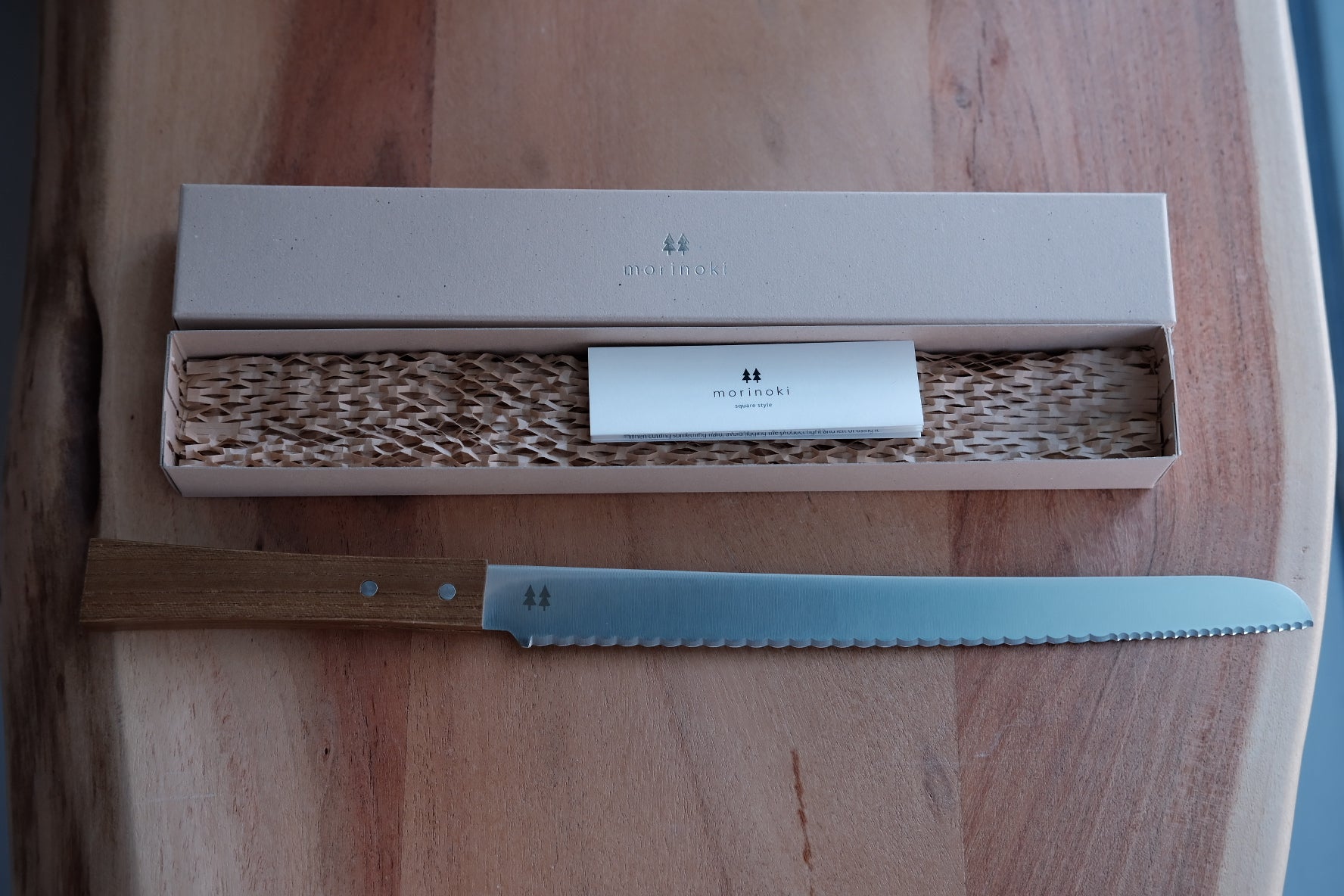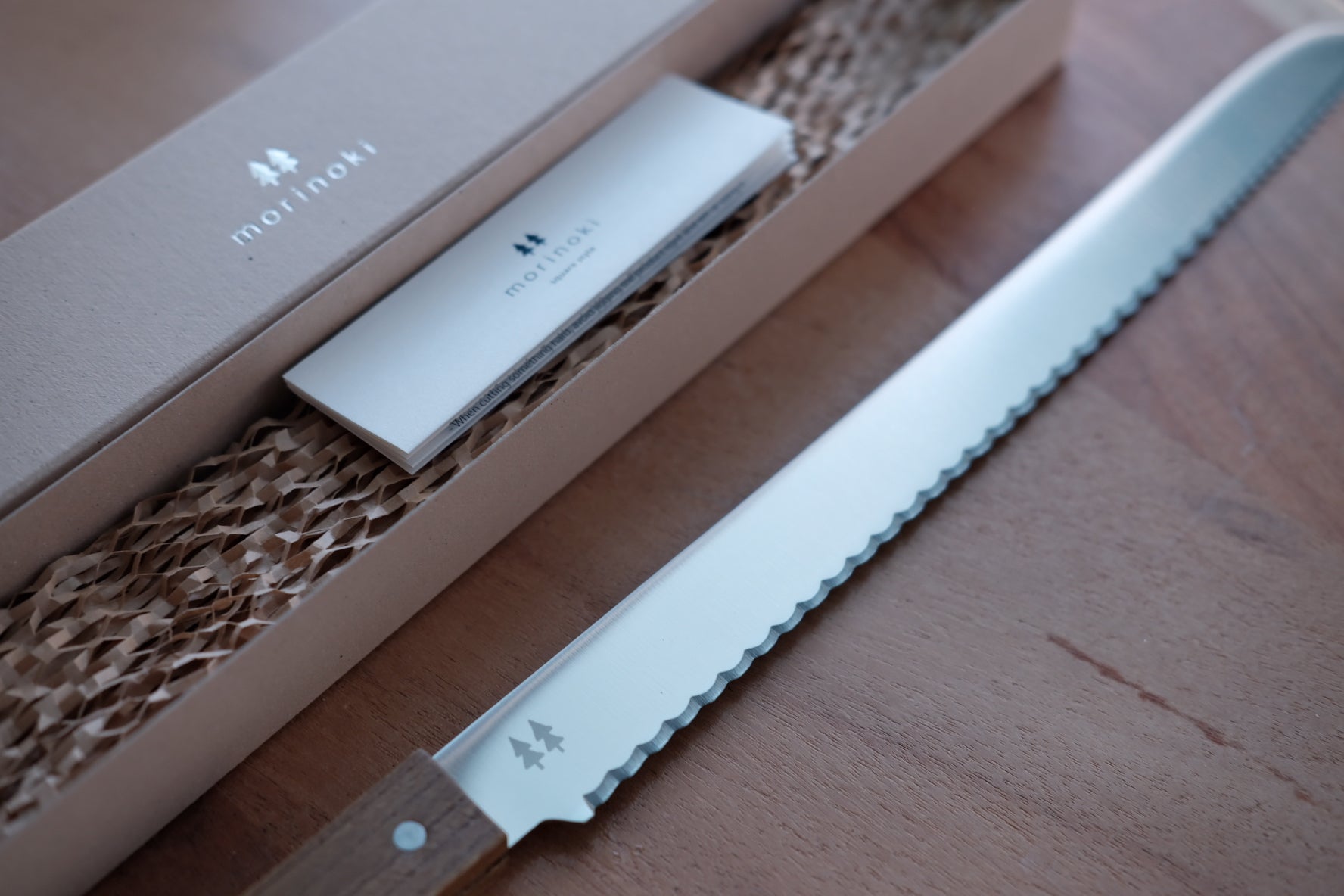 Shizu Hamono - MORINOKI Bread Knife 240mm
DESCRIPTION | Product Description

Feeling the warmth of life is the best interpretation brought by the creator to the morinoki series.

Beneath its serene exterior lies the meticulous craftsmanship of artisans, creating a simple and pure Japanese oakwood that adds warmth to every encounter with your hand.

The seemingly firm handle carries the gentle touch of wood and unparalleled comfort, while the blade incorporates the sense of Nordic design with two little trees, adding a lively and vibrant touch.

This wooden utensil, with its wavy and charming packaging, is the ideal gift for those who love cooking and appreciate the taste of life.

For those who enjoy cooking and value the taste of life, morinoki is a must-have.

DETAILS | Product Details

Size: 370mm
Blade Length: 240mm
Weight: 75g

Blade: Stainless Steel (DSR1k6)
Handle: Natural Japanese Oakwood
Wood color may vary due to the natural origin of the material, resulting in variations in shades.

Please avoid immersing the knife in water for extended periods.
Canada Free Shipping Over $150
Share