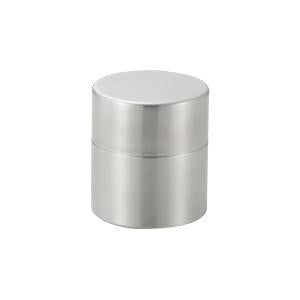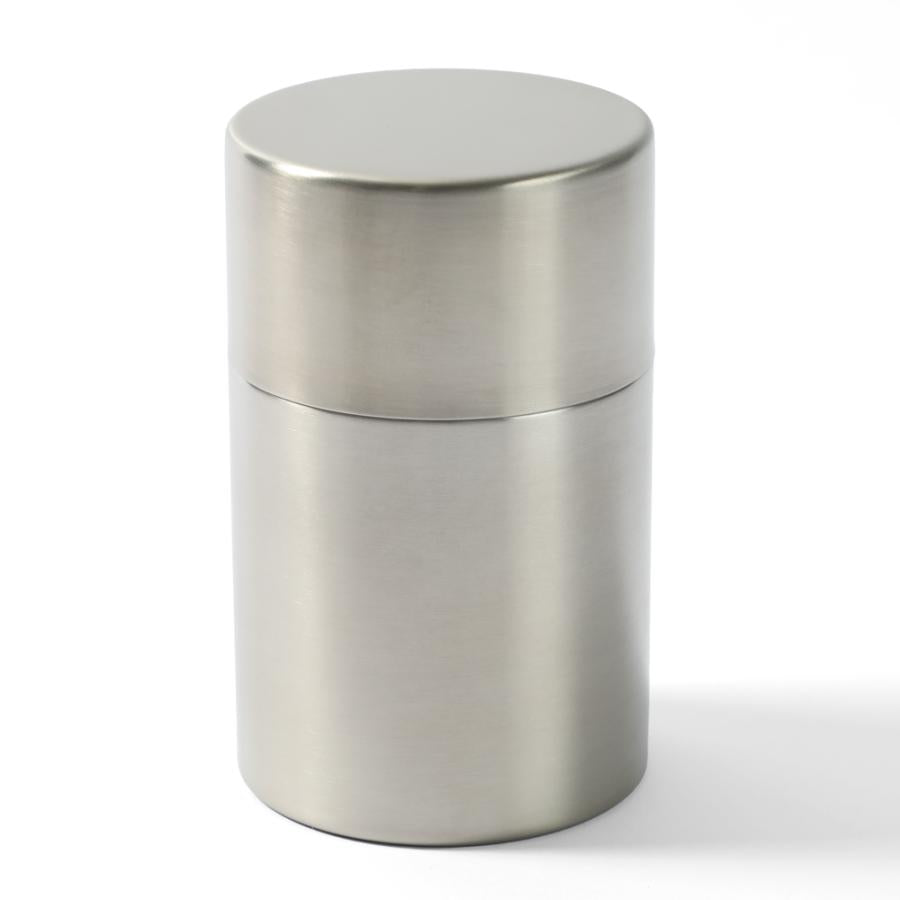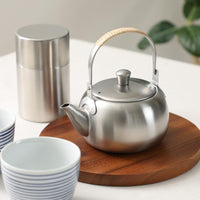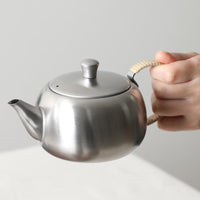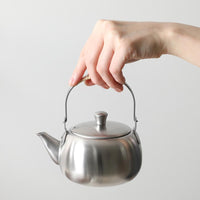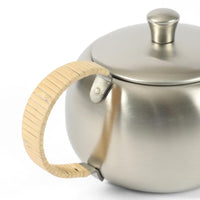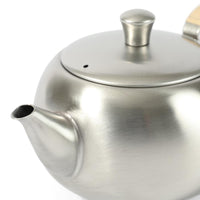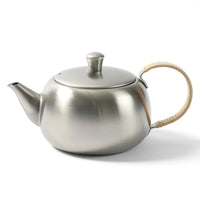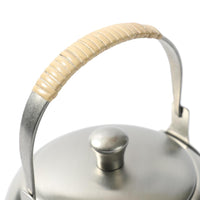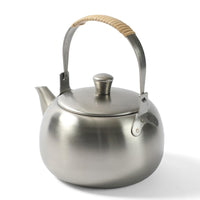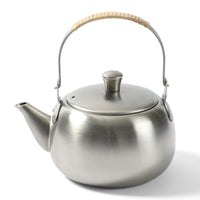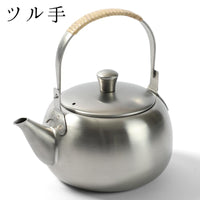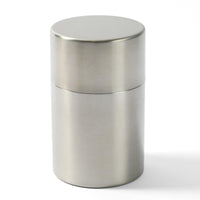 Japan Tsubame Yoshikawa Stainless Tea Pot/Canister
Crafted in Tsubame City, Niigata Prefecture, this teapot features a stainless steel body and a unique twisted handle design. Its form is streamlined and free from unnecessary elements, boasting a matte finish stainless steel construction that exudes both simplicity and elegance.
The handle is meticulously wrapped by artisans with rattan, a traditional Japanese technique. The resulting design achieves a harmonious balance between refined simplicity and the warmth of the rattan wrapping.
This teapot has a capacity suitable for about 2 cups of tea or a single serving of tea rice (ochazuke), making it just right for various occasions.
The stainless steel tea canister ensures optimal light blocking and sealing properties, preserving the flavor of tea leaves for an extended period. Its resistance to odor transfer makes it suitable not only for green tea and hojicha but also for black tea and herbal infusions.
The understated matte finish design complements both Japanese and Western settings, making it versatile for various scenes.
Product Specifications:
Teapot Handle on Top:
Dimensions: Width 14 cm /

Diameter

11 cm / Height 14.2 cm
Capacity: 500 ml
Teapot Handle on Side:
Dimensions: Width 18 cm / Diameter 11 cm / Height 9 cm
Capacity: 500 ml
Tea Canister Large:
Dimensions: Length 72 mm / Width 72 mm /  Height 117 mm
Tea Canister Small:
Dimensions:

Length 72 mm / Width 72 mm /  Height 78mm