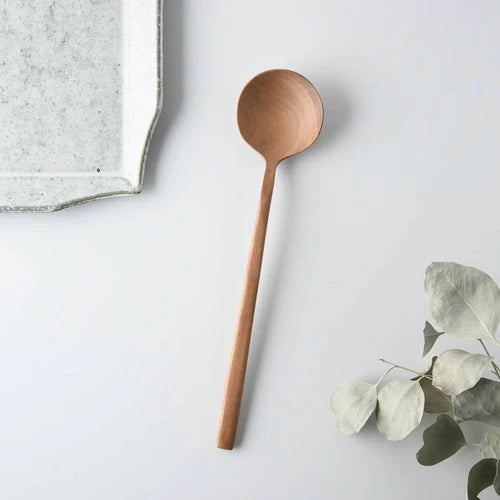 Natural Wood Dinner Spoon
Size: W20x3.5xH1.8 cm 
Weight: About 11g
Texture /Confortable 
Microwave Oven and household use Dishwasher not available.
The shape of this cutlery is so cute and warm that it looks as if it came out of a fairyland.
The grain of the wood is very beautiful and has a gradation of colors from beige to red.
The hardness of the wood is unparalleled, making it extremely difficult to process.
Each piece is hand-crafted by artisans with great care.
Canada Free Shipping Over $150
Share