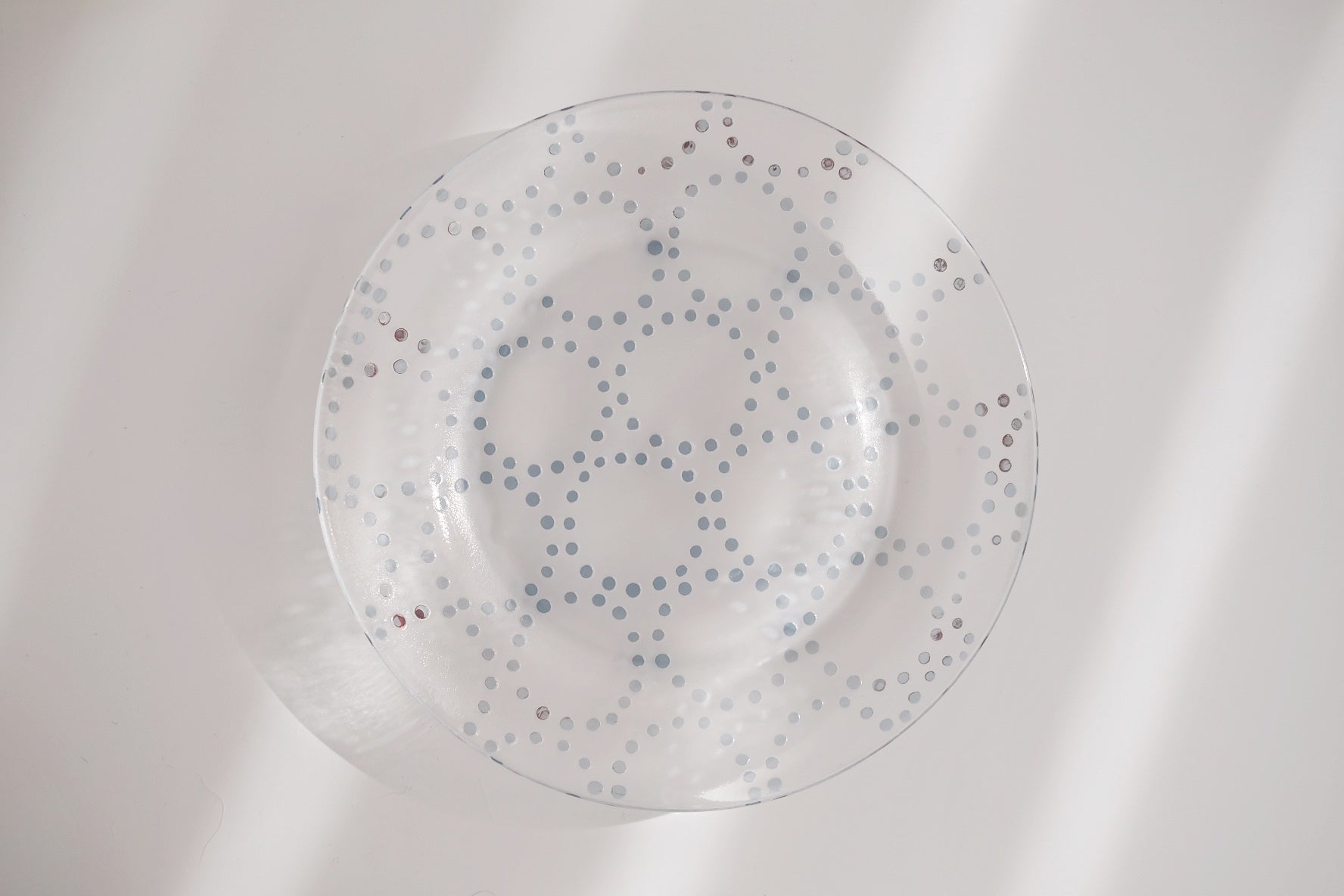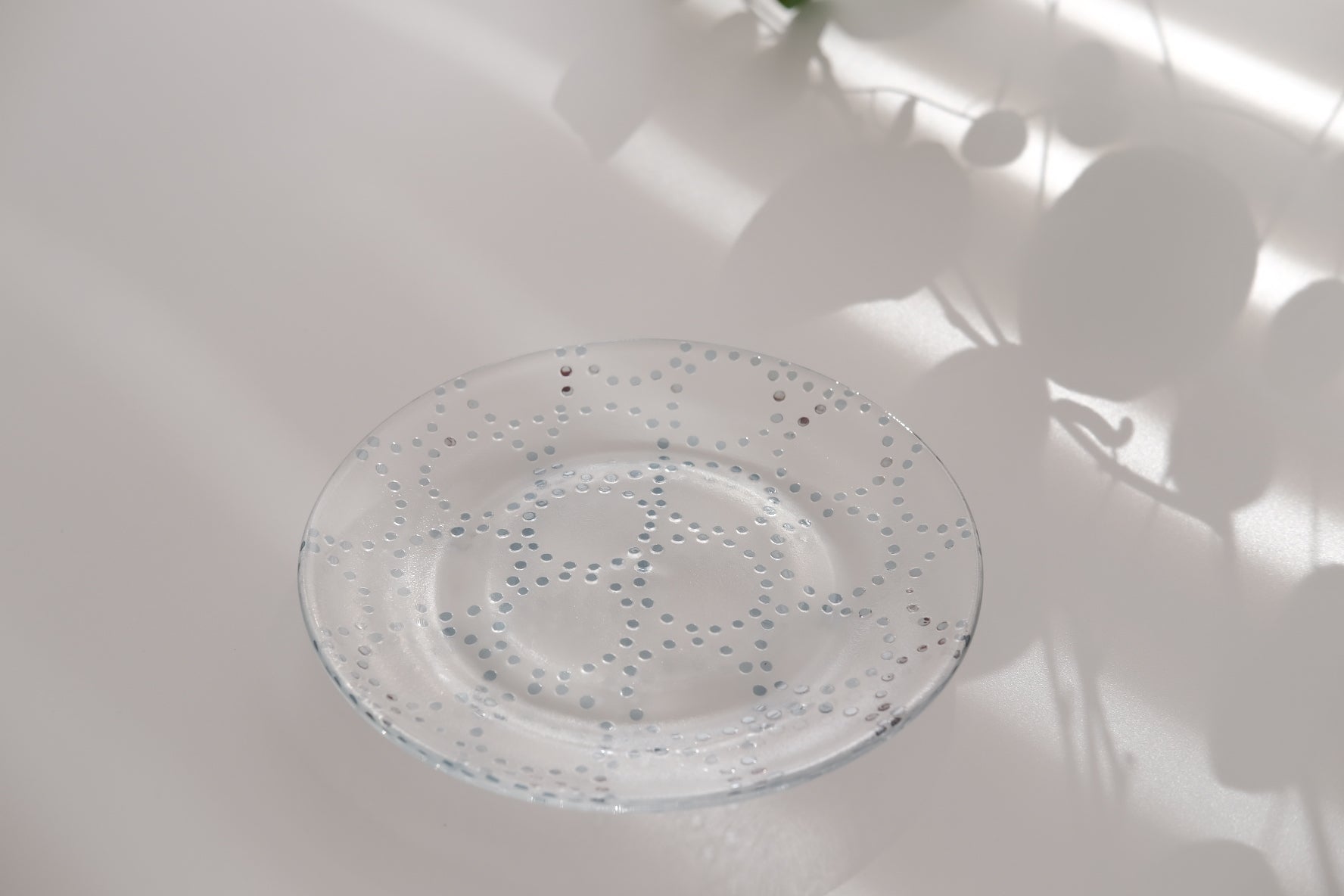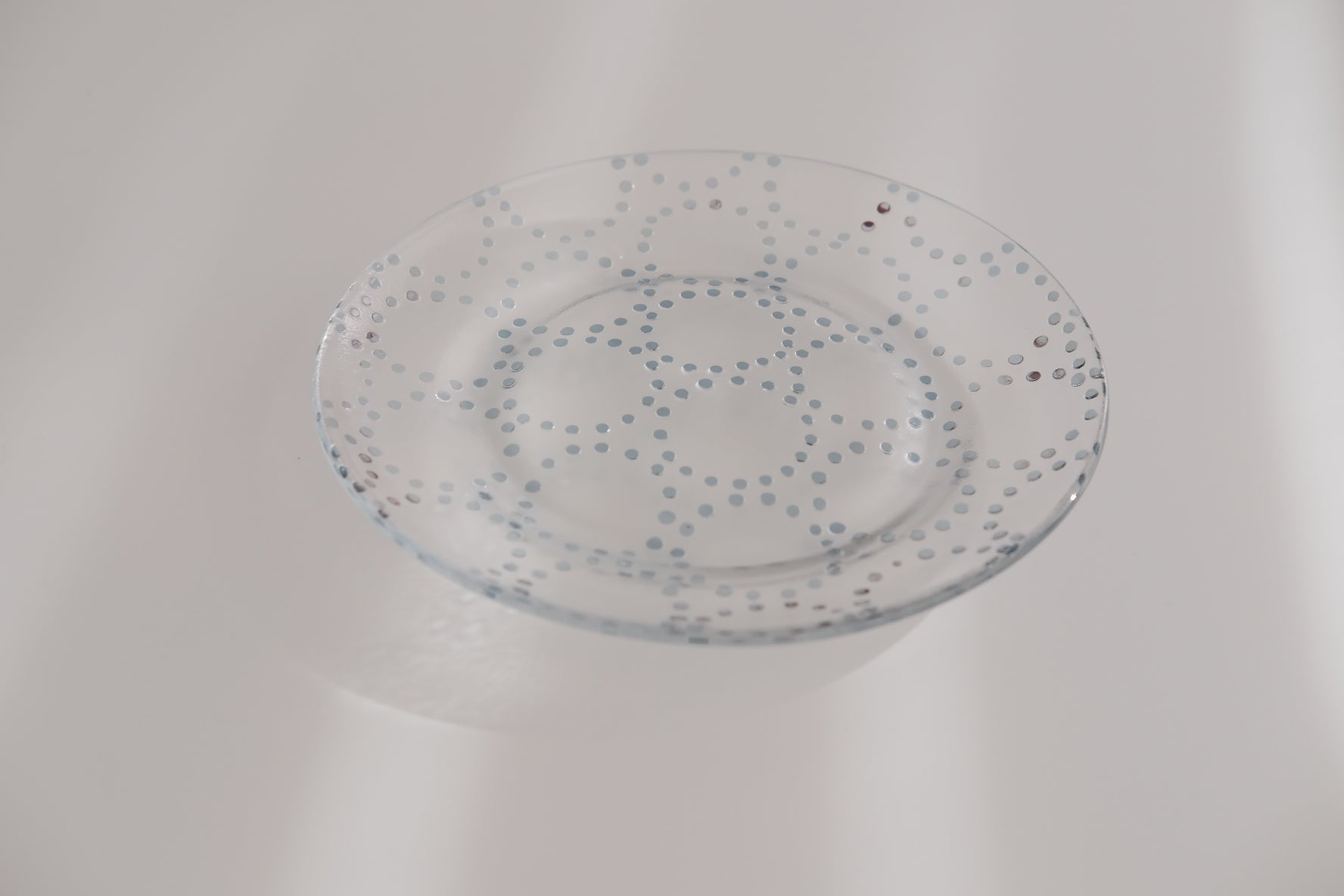 平井睦美Mutsumi Hirai 15cm plate tenn blue
size approximately: 15 x 15 cm
Mutsumi Hirai
Mutsumi Hirai studied glass in the university for 4 years in Japan.
After the graduation, she went to Seattle to take a short term glass study program.
Upon returning to Japan, she worked in a glass workshop for 5 years then established her own workshop.
Since then, she have been based in Okayama and holding solo exhibitions both domestically and internationally.
She create glassware by blowing glass herself and then sandblasting patterns onto them.
Her distinctive style involves not just carving patterns, but taking the time to intricately etch them, emphasizing the texture and feel when touched.
She would be very happy hermy glassware can bring a moment of joy in everyday life to the people using them.
**Important Notes:**

1. Each item is unique, and the design patterns and positions may vary. Therefore, it is not possible to select specific patterns. Please place your order with this understanding.

2. Glass products may contain tiny black spots or small air bubbles, which are natural occurrences in the production process. Please be aware of this.

3. As handmade crafts, each item may have slight variations in characteristics, such as shape and color. Therefore, specific requests or specifications regarding item conditions may be challenging to accommodate. Your understanding and acceptance of this are greatly appreciated.
4.
This is not heat-resistant glass material.
・Please DO NOT use dishwasher and microwave

*This item will be final sale, no refund no exchange ,no points redeem.
Canada Free Shipping Over $150
Share