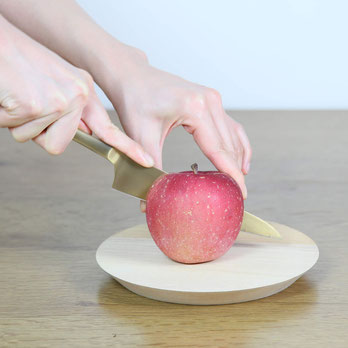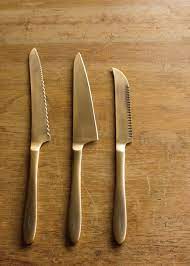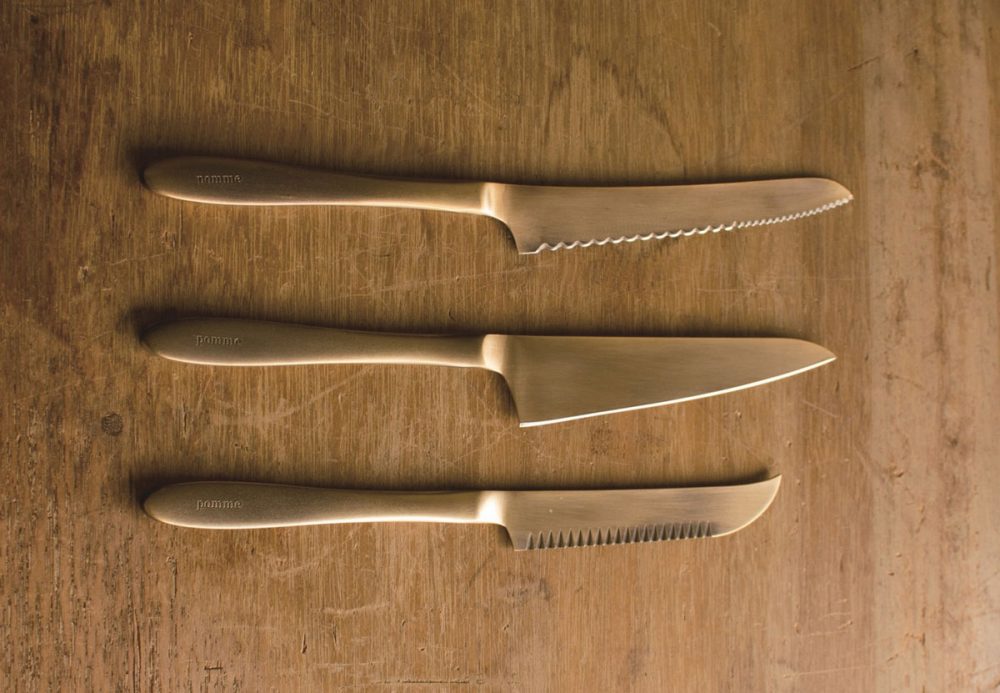 Shizu Hamono - Pomme Petit Knife
Size: full length 280mm blade length 145mm
weight 90g
The small size knife is suitable for using at dining table.
Perfect for detailed cooking work such as peeling vegetable and fruits, making garnish cutting small ingredients.
The handle is slim shape which is comfortably in your hand.
Just like a hand painted antique plate or well – used tool,we manually engrave, brush and sharpen the blade of each "pomme knife"one by one to ensure absolute comfort when held.
See for yourself the difference and uniqueness of each handmade knife.
The blade is made of sharp material and plated with pure gold brushing. 
Canada Free Shipping Over $150
Share