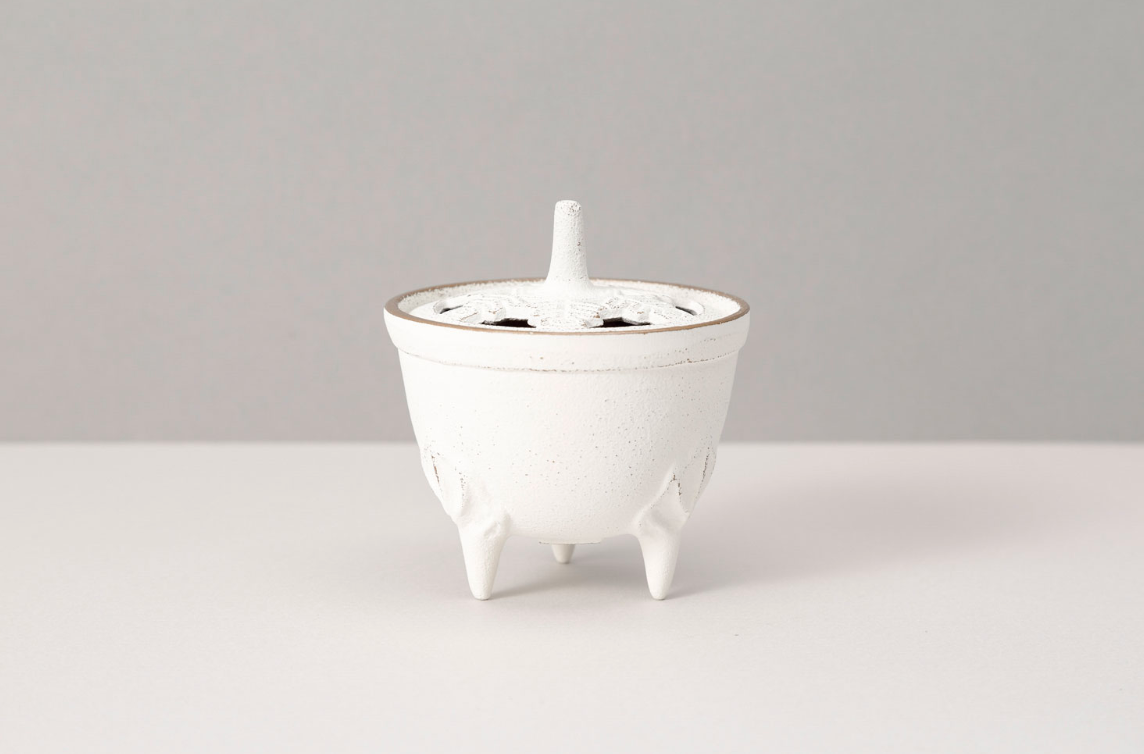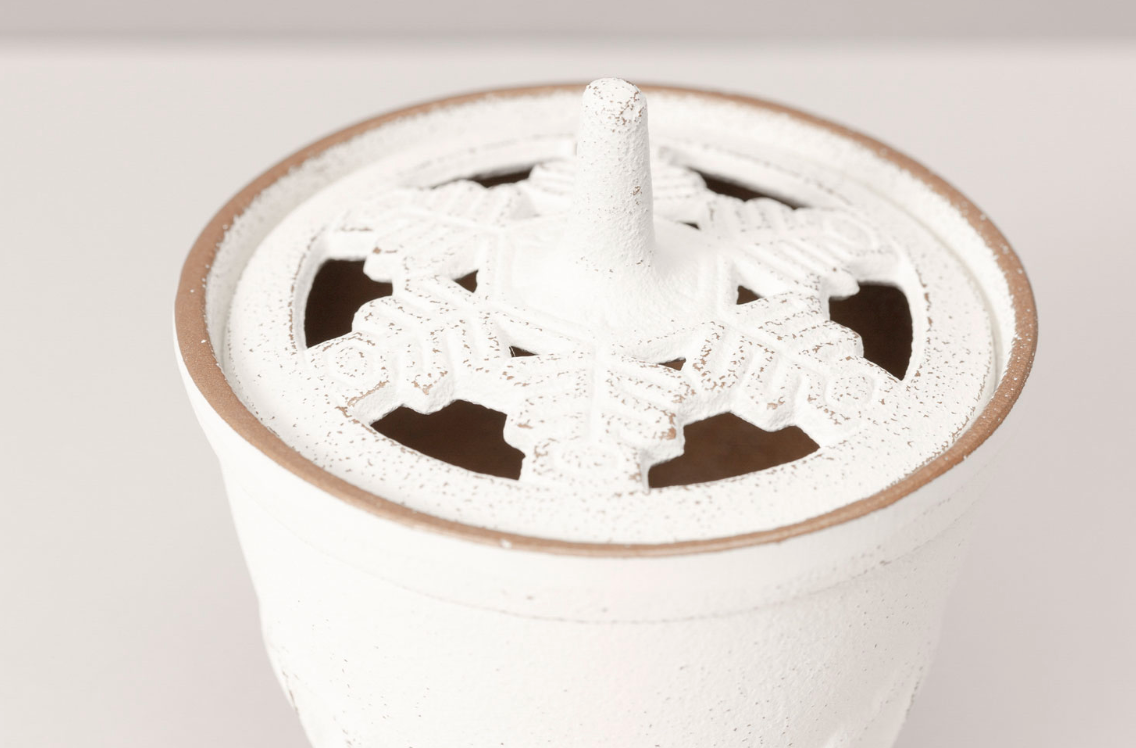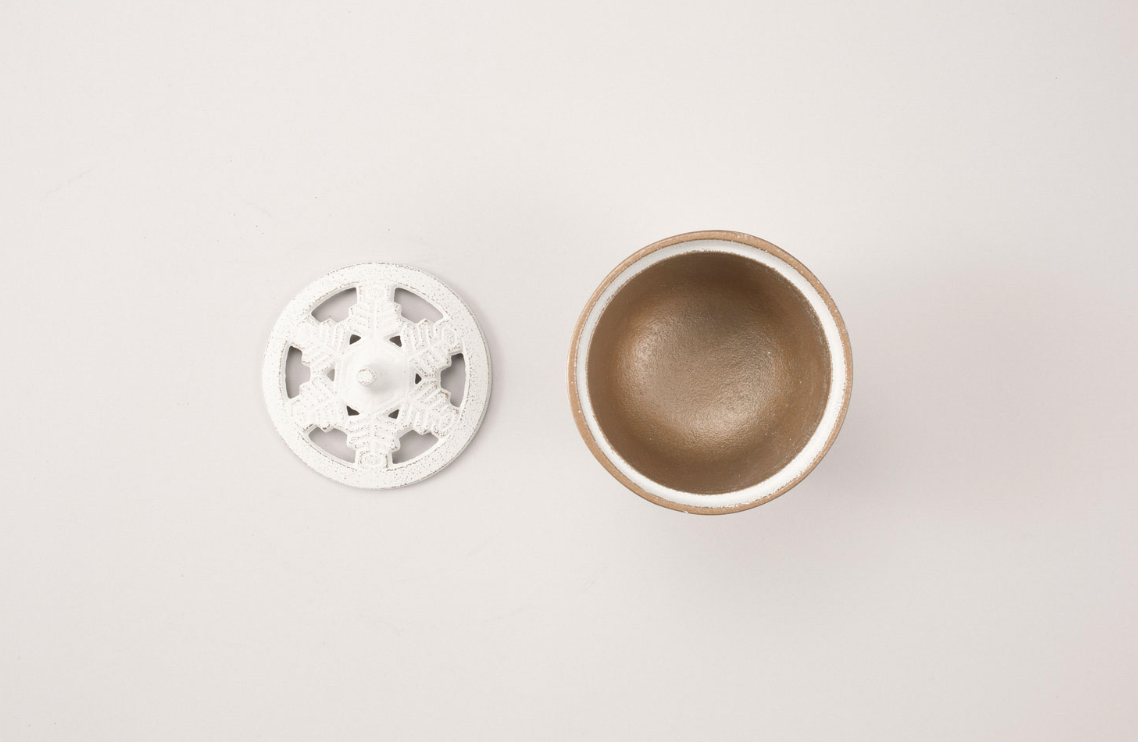 IWACHU Iron "Korosu" Flower Petal Incense Burner -White/Gold
This incense burner, known as "Korosu," features a beautiful flower petal design and is crafted using the traditional Nambu Ironware techniques by Iwachu. Nambu Ironware is renowned for its exceptional quality and craftsmanship.
The incense burner is made from durable cast iron, which provides excellent heat retention and even distribution. It is designed to hold and burn incense cones or sticks, creating a serene and fragrant atmosphere.
The "Korosu" Flower Petal Incense Burner is not only a functional item but also a work of art, showcasing the rich cultural heritage of Nambu Ironware. It makes a perfect addition to your home decor or a thoughtful gift for someone special.
Please note that due to the nature of the handmade process and the materials used, each incense burner may have slight variations in color and texture, adding to its unique charm.
Product Details:
Brand: Iwachu
Type: Incense Burner
Design: Flower Petal
Material: Nambu Cast Iron
Dimensions: 8.5cm x 8.5cm x 7cmH without the lid (lid: 7.5cm x 7.5cm x 3cmH)
Made in Japan
Canada Free Shipping Over $150
Share