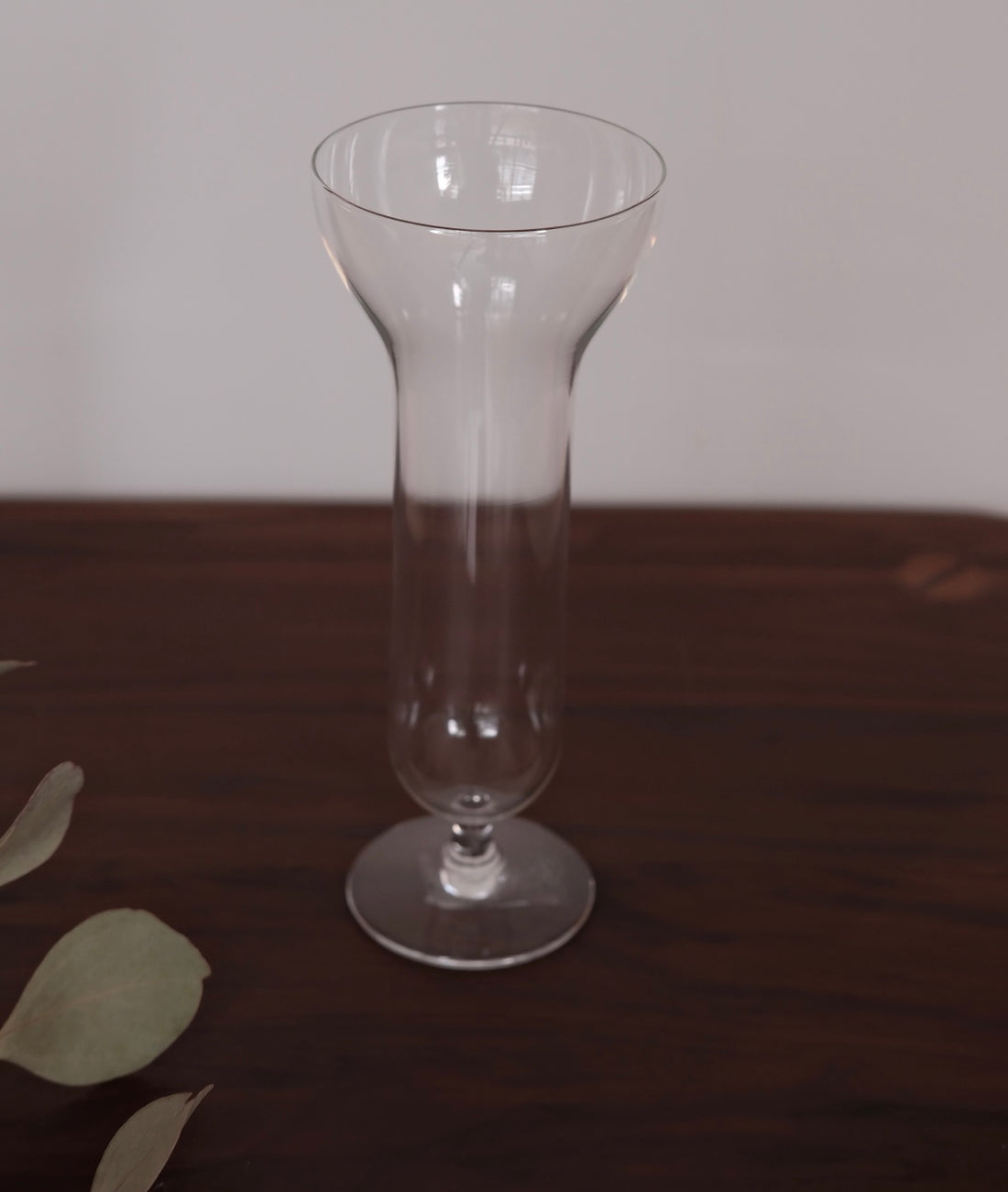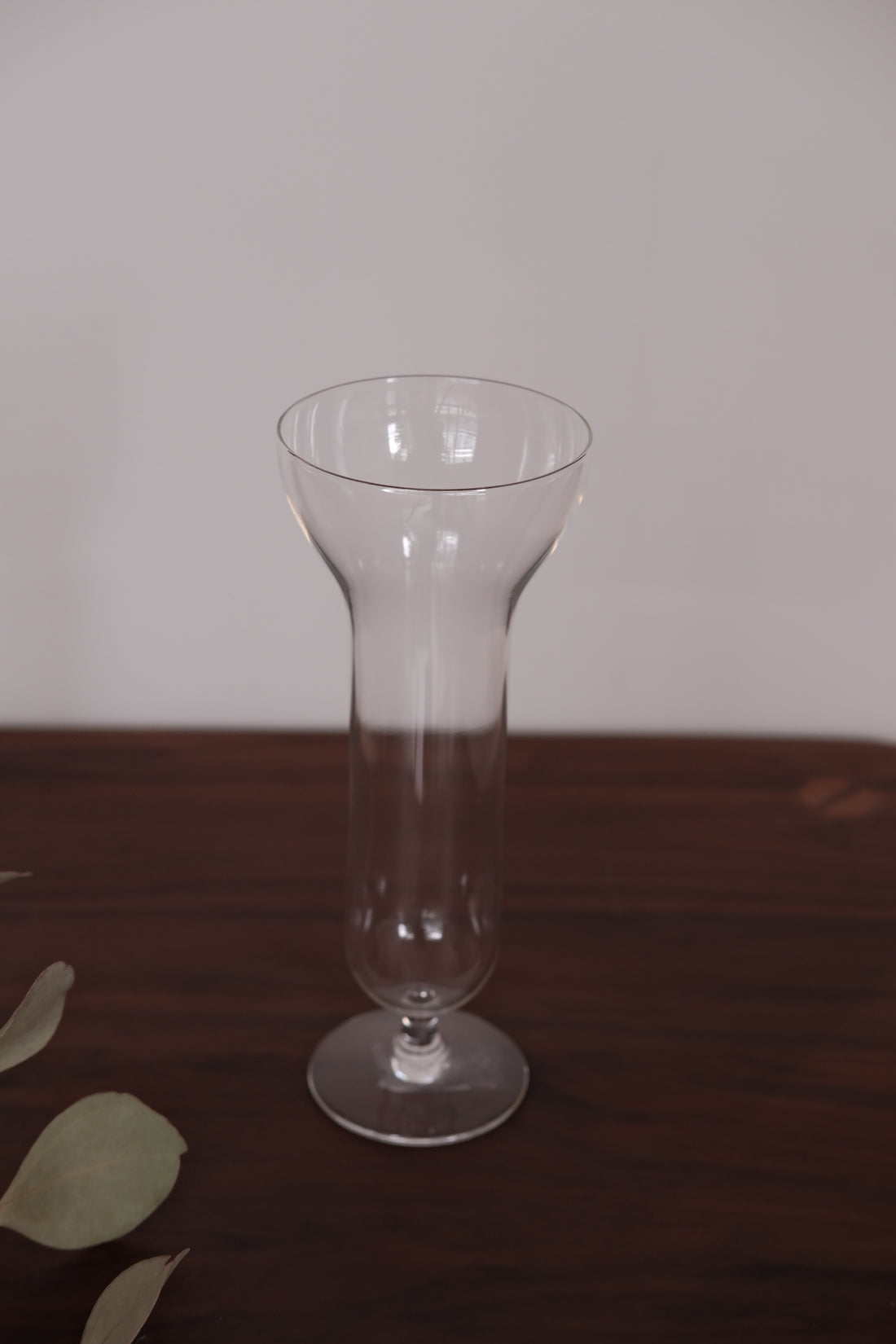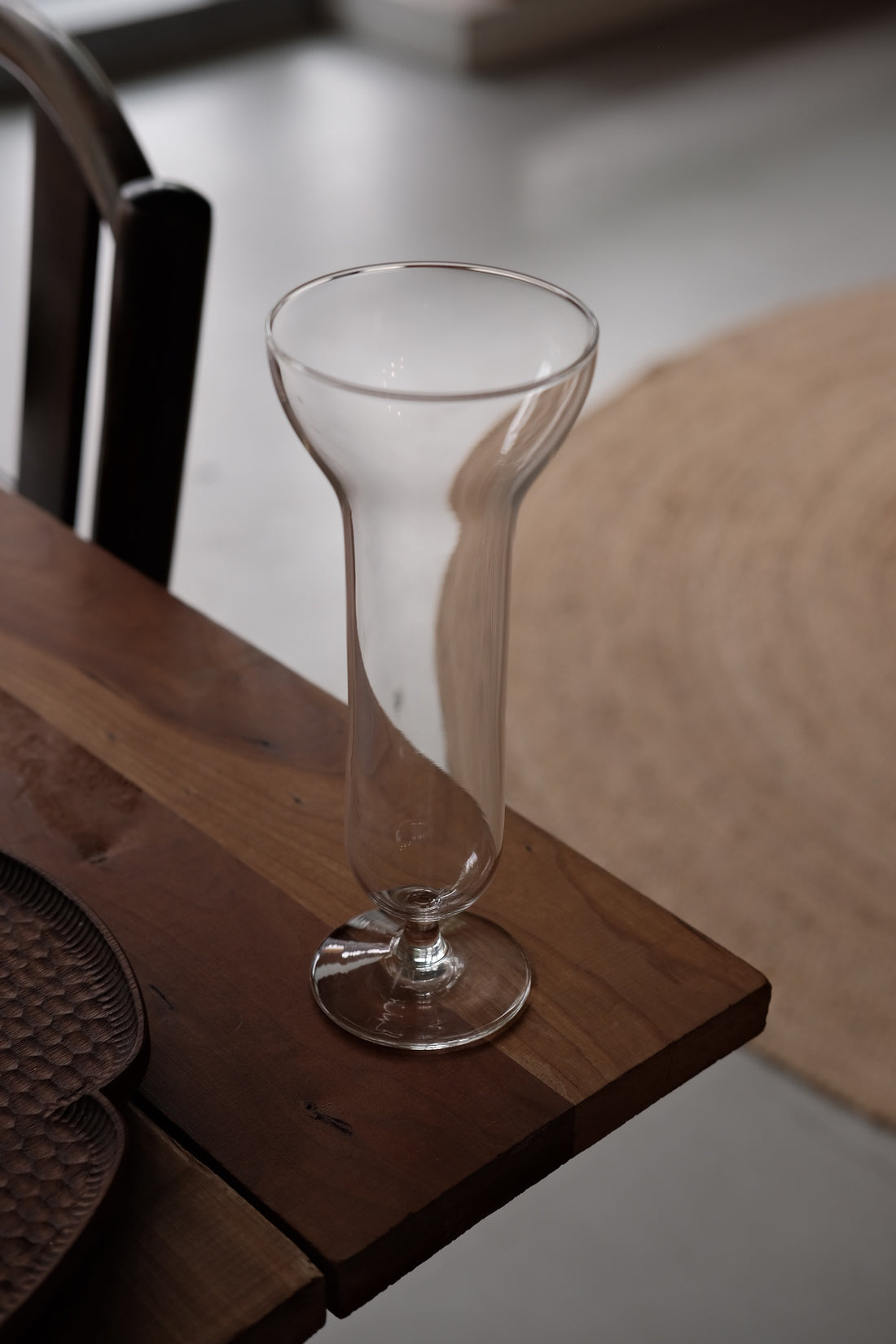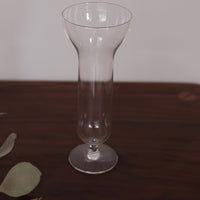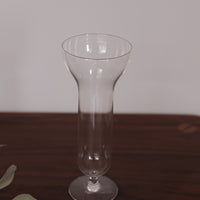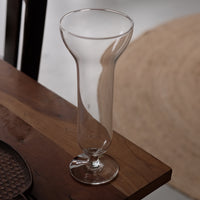 Kohey Wada Glass Goblet C
Please note this items is final sale and cannot be returned or exchanged.
Size: Diameter approximately 7cm, bottom diameter approximately 5.5cm, height approximately 15cm.
Capacity: Approximately 180ml (80% full)
Please note that there may be slight variations in size among individual items. The above dimensions are approximate and may have slight discrepancies. Kindly understand that these variations are inherent to handmade works by the artist.
Usage Precautions

Not suitable for dishwasher use.

Not suitable for microwave use.

Not suitable for oven use.

Not suitable for high temperatures
About Kohey Wada 和田浩平
2010 - Graduated from Aichi Gakuin University
2012 - Enrolled in Toyama Glass Art Institute
2014 - Graduated from Toyama Glass Art Institute
2016 - Graduated from Seto City New Century Craft Museum
2018 - Established "彩グラススタジオ" and set up a personal studio.
Kohei Wada, a talented ceramic artist, specializes in creating glassware with unique "stemware" designs. His designs eschew elaborate carvings and colors, instead relying on the pure form of glass to showcase their charm. The delicate glass stems, combined with modern and stylish cup bodies, always exude an elegant and adorable presence. Wada's glassblowing technique is exceptionally superb, maintaining a perfect sense of symmetry during the rotational shaping process, which is highly challenging.
With their understated elegance, Wada's glassware can be easily incorporated into everyday life. That's why his glass cups are so beloved by young people.
Before making a purchase, there are some things we would like you to know:
This glass cup is handmade, and due to the blowing process, each vessel may have slight variations in shape and color. The size and weight are also approximate.

The glass may contain small air bubbles, twisted bubbles, indentations, impurities, and other characteristics inherent to the handmade nature.

It is not suitable for high temperatures, so it cannot be used in the microwave or for hot beverages.

It is not dishwasher safe.